Zelda: Tears of the Kingdom will be released May 12, 2023 for Nintendo Switch continuing the story of The Legend of Zelda: Breath of the Wildone of the masterpieces of the hybrid that to this day continues to amaze the followers of the saga. Its launch will be accompanied by a themed Nintendo Switch OLED that has appeared leaked in the forum of family board. Nintendo has already published, over the years, other special editions focused on certain titles, such as Animal Crossing: New Horizons either Pokemon Scarlet and Purple. On this occasion, it will play a very special OLED version focused on the theme of the new Zelda installment. Here we leave you with the leaked images: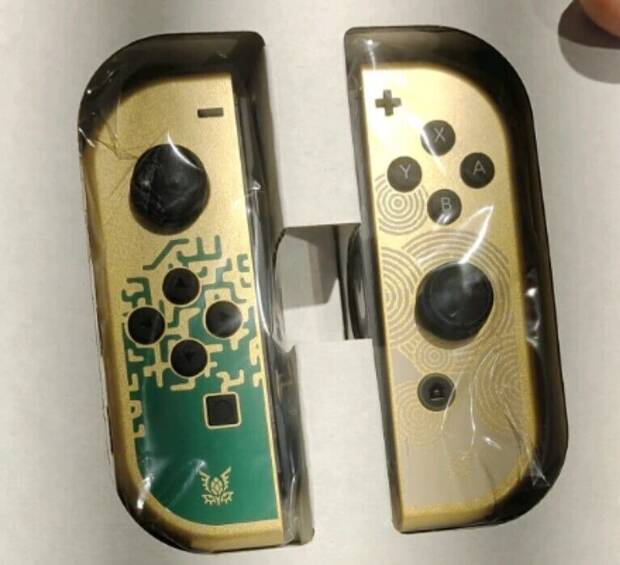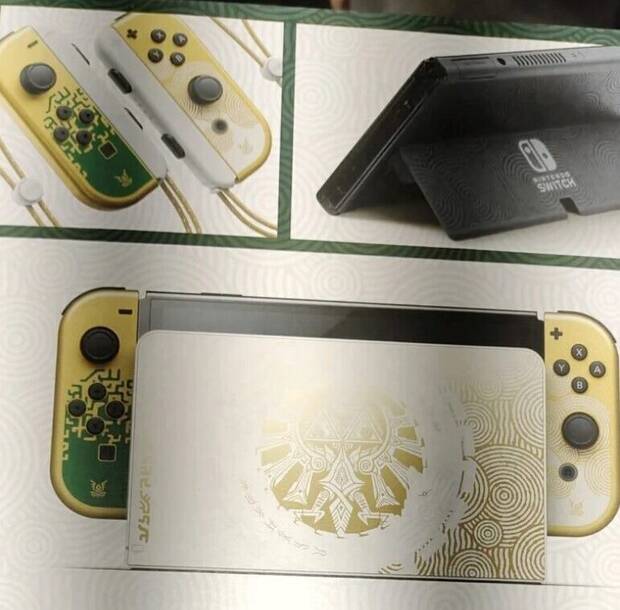 This new edition of Switch OLED is not confirmed by Nintendo at the moment
as you can see, the entirety of the console is bathed in Zelda details. The golden Joy-Con accompanied by the white and green tones typical of the Nintendo game They are a true work of art. Where the magic really resides, at least for us, is in the station where the console rests, with that incredible logo in its central part that certainly enhances the machine when it is resting or connected to our television.
This special edition, although it is extremely flashy and we are dying to get our hands on it, It has not been confirmed by Nintendo, so we will have to wait for future updates. However, taking into account Zelda: Tears of the Kingdom is one of the most anticipated games on the platform (after a somewhat unexpected delay) it is quite likely that we will end up having this OLED next year. It will most likely come hand in hand with the game's release, but it may even be released earlier.