On the evening of August 29, in an interview with PV, a police officer from the Dong Da district (Hanoi) said that the cause of death of a young man on Hoang Cau Street was a fall from the railway station square from top to bottom.
The victim is Mr. H.W.K. (SN 1991, Khanam).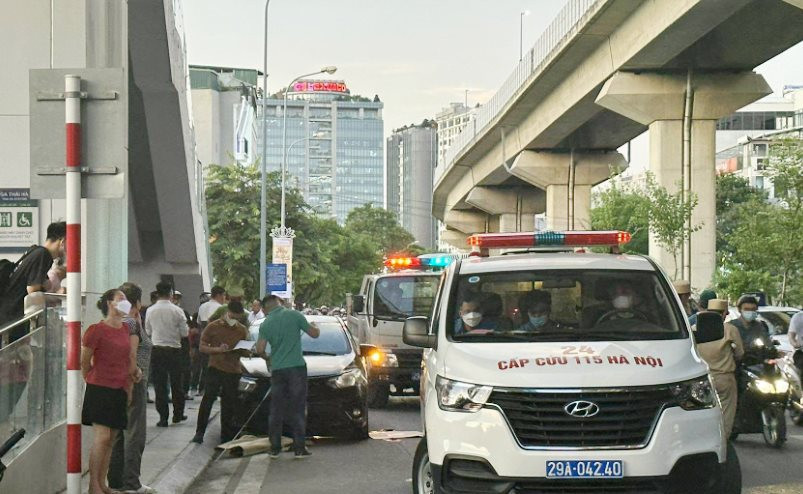 Accordingly, at about 5:45 pm on the same day, Mr. Q went to Cat Lin – Ha Dong Skytrain Station Area, Tai Ha Station Section, Hoang Cau Street, Dong Da District, and then suddenly fell onto the road.
According to the station's surveillance camera, the victim got into a fight with a woman (identified as his wife), then drove down the escalator to Tai Ha Station, and then suddenly collapsed. At this time, the wife ran after her, but did not have time.