semiconductor
"Withstand Extreme Environments"… Samsung Launches Pro Ultimate Memory Card
digital daily newspaper
Publication date 2023-08-29 22:40:19
Optimized for high-definition content such as drones, action cameras, and SLRs.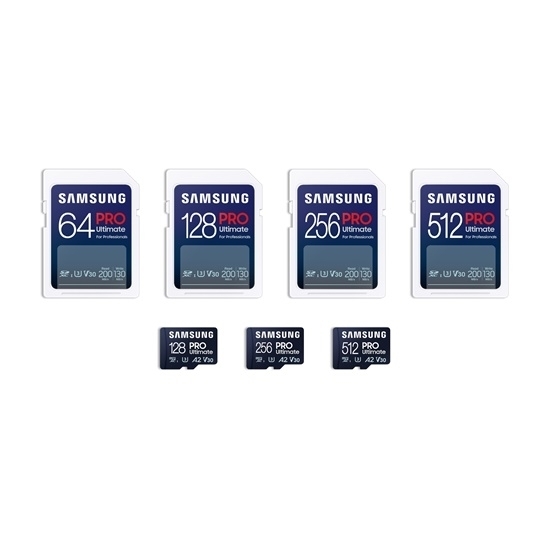 (Reporter Kim Do Hyun, Digital Daily) Samsung Electronics has launched a new product in the NAND flash memory sector. This is a direction in which it is necessary to focus on a different area than before, in the face of a protracted downturn in the manufacturing industry.
On the 29th, Samsung Electronics announced that it will release a new SD (Secure Digital) card and micro SD card with enhanced speed and stability PRO Ultimate.
This product group is a memory card, which is the optimal solution for professional photographers and authors. It is said to provide consistent performance not only for handling high-capacity content smoothly, but also for repetitive read, write, and erase operations.
This family of products delivers read speeds of up to 200 megabytes per second (MB/s) and write speeds of 130 MB/s, meeting the highest level of UHS-I (Ultra High Speed) standards. This is the level that a 1.3 gigabyte (GB) movie can transfer in 11.2 seconds.
It maintains stable read and write speed regardless of capacity. For reference: UHS-I is a memory card standard introduced by the SD Association to denote high file and video data transfer rates.
In the case of a micro SD card, class A2 is separately supported for uninterrupted support for continuous reading, writing and multitasking. A2 is the standard for arbitrary read and write speed of memory cards.
Samsung Electronics has improved reliability by strengthening the ECC (Error Correction Code) mechanism of the controller in this product line. LDPC (Low Density Parity Check), an ECC type, has been upgraded from the existing 1 kilobyte (KB) to 2 KB so that consumers can use it longer without worrying about data loss.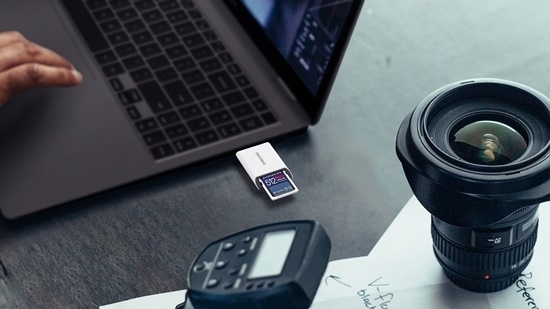 In addition, data is well protected under extreme environmental conditions such as waterproofing, drops, abrasion, X-rays, magnetic fields and temperature changes. The SD card can withstand impact up to 1500 grams (g).
Samsung Electronics has applied a 28-nano controller to this line, improving energy efficiency by up to 37% compared to the previous one. As a result, consumers are expected to be able to use the device for extended periods of time without having to recharge frequently.
It also provides compatibility with various devices. The Pro Ultimate SD card works with DSLR/mirrorless cameras, camcorders, PCs and laptops. You can quickly create, edit and share high-quality content across multiple devices.
The Pro Ultimate Micro SD Card is compatible with a wide range of devices such as smartphones, tablets, handheld game consoles, action cameras, drones and PCs.
"As the amount of high-definition content created by devices such as drones, action cameras, and SLR cameras increases, professional creators should be able to work with high-capacity content without interruption," said Song Han-gu, managing director of the company. The Brand Product Biz team of Samsung Electronics memory division. Ultimate will meet the needs of creators as well as professionals with increased speed and stability, such as new controllers and data protection features."
Meanwhile, the Pro Ultimate Micro SD card will be released on the 29th, and the SD card will be released in October. Depending on the power of each product, you can choose and purchase all options with a card reader. The warranty period is 10 years.
Copyright ⓒ Digital Daily. Unauthorized reproduction and distribution is prohibited.