Coach Enrique Calisto will reunite Vietnamese football in a special project in the near future.
Listen to article content
Next September, Thong Nhat Stadium (HCMC) will be hosting a very special match featuring many Vietnamese football names as well as Vietnamese stars.
Accordingly, the Vietnamese footballers' match will one day take place at Thong Nhat Stadium on the afternoon of September 24th. The competition was attended by the "golden generation" of the 70-90s with a very special appearance of the former head coach of Vietnam – Enrique Calisto.
Coach Enrique Calisto will have the opportunity to reunite with his old students such as striker Nguyen Viet Thang, midfielder Le Tan Tay… in Vietnam. Tel. The Portuguese strategist is expected to be in Vietnam on September 16th.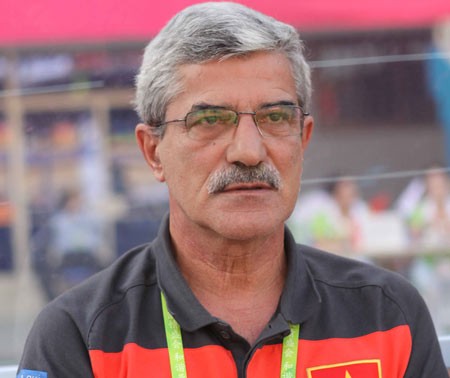 Coach Calisto was nicknamed the "witch" of Vietnamese football when he became the first leader to help Vietnam take the throne in Southeast Asia with the emotional 2008 AFF Cup championship.
The 69-year-old strategist first fell in love with Vietnamese football when he took charge of Dong Tam Long An in 2001 and then was appointed head coach of the Vietnam national team twice in 2002 and 2008-2011.
After winning the 2008 AFF Cup, coach Calisto fell in love with the Vietnamese fans and will forever remain in the memory of the fans. This return to Vietnam will definitely leave a lot of impressions.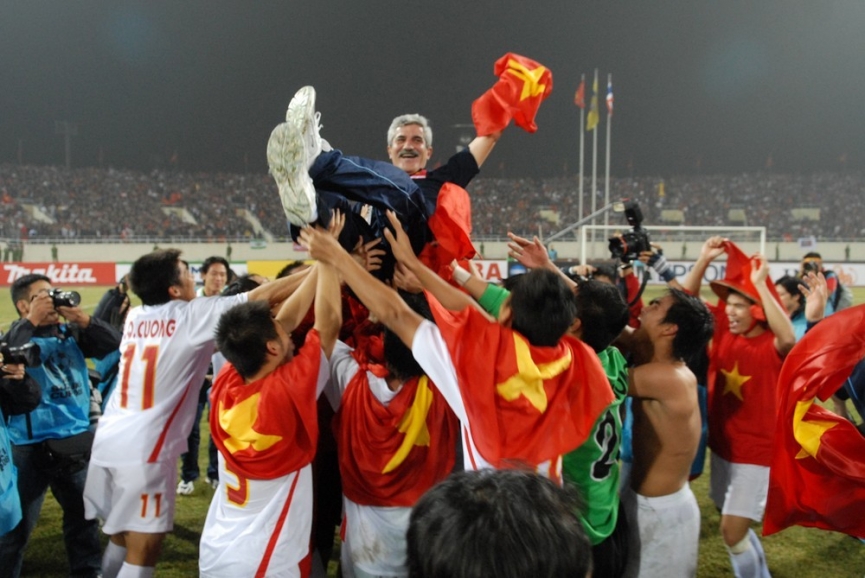 Returning to the match on September 24, in addition to the former players, this special match also featured the two closest stars who won the Vietnam Ballon d'Or, Van Quyet and Hoang Duc.
This match is meant to help fans bring back good memories of Vietnamese football. The program is part of the "Brand Launch Platform 1" series of events jointly organized by Omedia Media and Entertainment Joint Stock Company, Thong Nhat Sports Center and the Ho Chi Minh City Football Federation.
It is known that all proceeds from ticket sales will be donated to charitable causes, supporting the difficult circumstances of Vietnamese football, thereby bringing positivity to society. Tickets for the match will officially go on sale on 7 September.
10 lucky winners will receive electronic fans of Van Cuyet, Hoang Duc and Viet Tang coach, including: 1 ticket to the gala evening on September 23; 1 VIP seat to watch the Return of Glory football match on September 24; 1 pair of tickets to watch the Vietnam World Cup Qualifier at Tell at My Dinh Stadium in November 2023.