Steam is not the only platform where we can get hold of a good handful of games at a good price, but in GOG they are also holding their own Winter Sales. The digital store of CD projectwhere we can find the best classics in history on PC, currently also has a significant number of discounted classics, of which we are going to select 10 specifically that we think are practically essential.
10 great classics on offer on GOG
As always when we talk about PC games, RPG is one of the best represented genres, and there we find titles of the caliber of Dragon Age Origins, Vampire The Masquerade: Bloodlines, The Elder Scrolls III: Morrowind either Fallout: New Vegas. Bigger words with any of them, with dozens (or more) of hours of play each, and being capable of satisfying the most demanding fan of the genre.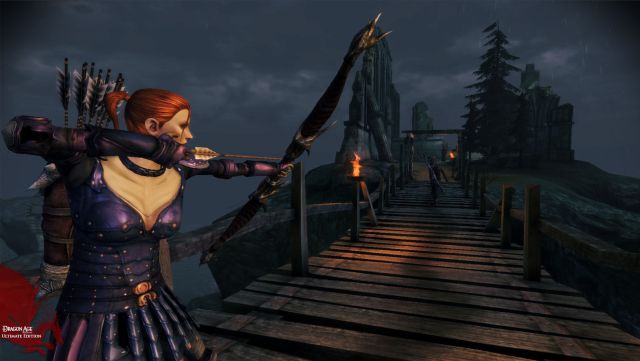 But other typical PC Gaming genres are also very well represented, such as strategy –Heroes of Might & Magic, warcraft) or the classic adventure (Myst either Indiana Jones & The Last Crusade). In any case, there is no doubt that you will hit any of these ten great games:
Dragon Age Origins: Ultimate Edition for €4.99 (75% discount)
Vampire The Masquerade: Bloodlines for €9.99 (50% discount)
The Elder Scrolls III: Morrowind GOTY Edition for €5.99 (60% discount)
Fallout: New Vegas for €5 (75% discount)
Heroes of Might and Magic 3: Complete for €2.49 (75% discount)
Warcraft & Warcraft II Bundle for €11.99 (19% discount)
System Shock Enhanced Edition for €1.49 (85% discount)
Myst Masterpiece Edition for €3.49 (30% discount)
Indiana Jones & The Last Crusade for €1.79 (64% discount)
Turok for €4.99 (75% discount)