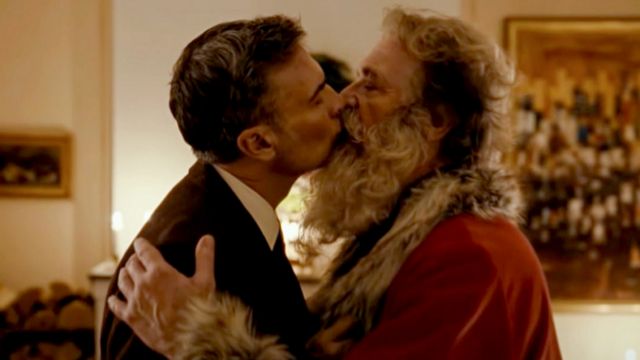 In a candlelit room, and as the snow falls around, Santa Claus approaches Harry and the two share a sweet kiss. This is the final scene of the emotional and commented video of the Norwegian postal service to celebrate the decriminalization of homosexuality in the Nordic country.
The video was posted on Twitter with this message: "This year Santa Claus gets help. Merry Christmas and Happy New Year." Social networks have not been slow to react and it has been shared around the world.
The video lasts almost four minutes and tells the story of a man named Harry who finds Santa delivering presents at his house. For years they only coincide on Christmas Day and their relationship is slowly blossoming.
Until this year, that Harry sends Santa a letter to the North Pole, saying: "What I want this Christmas is you."
And Christmas Day comes, the door rings, Harry opens. It's the postal service, giving you this year's gifts. Santa Claus has delegated the work to them, so he can spend the holidays with Harry.
"In 2022 it will be 50 years since it is legal to love whoever you want in Norway." With that phrase ends the emotional video of the Norwegian postal service.
"Everyone should feel welcome, heard, and included. This year's Christmas announcement shows this spirit," Posten, the postal service, said in a press release.
The video is called "When Harry Met Santa", alluding to the 1989 romantic comedy "When Harry Met Sally" starring Meg Ryan and Billy Crystal, and you can watch it in full with English subtitles here:
Now you can receive notifications from BBC News Mundo. Download the new version of our app and activate them so you don't miss out on our best content.