One of the highlights of Da Nang's September 2 celebration will be the 2023 Golf Tourism Festival, which will focus on the Da Nang BRG Open Golf Championship, taking place from August 24 to September 2. This year, the festival offers many additional activities for locals and visitors to experience and explore golf at the APEC Statue Park, such as the Golf Pavilion Exhibition, Giant Golf Ball Registration, Free Golf Experience and Practice at APEC Park …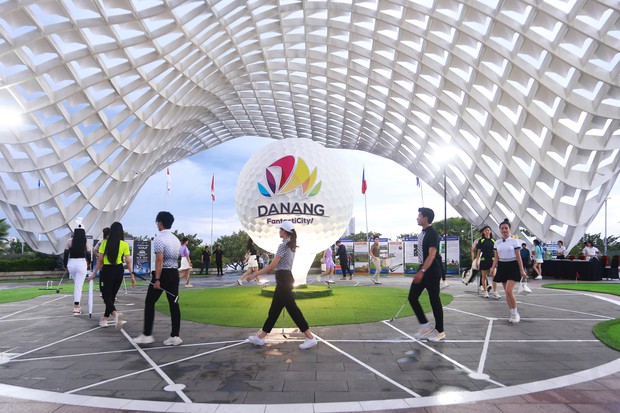 This year's Da Nang Golf Tourism Festival offers many additional activities for locals and visitors to the city.
In addition, Da Nang also organizes a number of cultural and artistic programs to serve the people and visitors, such as street dancing, singing and singing (south of the east bank of the Dragon Bridge), solos, concerts, etc. Folk instruments (east bank of the bridge over Han River), music and street magic (Bah Dang Street, west of the Dragon Bridge) and an artistic program to celebrate National Day on the evening of September 2 at APEC Park…
In particular, on the morning of September 2, the traditional Han River boat race will take place, promising to attract a large number of people and tourists who can focus on watching and applause.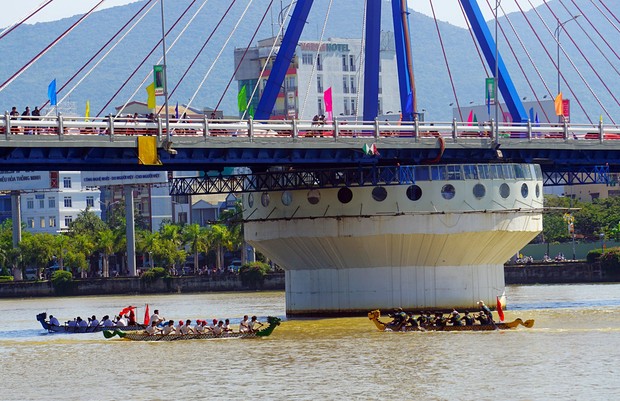 The boat race on the Han River promises to attract a large number of people and tourists who will focus on applause.
After a period of testing and overwhelmingly positive feedback from viewers, Da Nang's famous tourist resort Sun World Ba Na Hills has also officially launched a surreal 3D mapping show at Sun Castle. Launched on the occasion of the 4-day National Day celebration, the surreal 3D map display has been deployed for the first time in a tourist area at the top of Mount Chua, using state-of-the-art technologies said to be leading in the region, promising to create great visuals and great emotions for visitors.
In addition to the light show, in the tourist area of ​​Ba Na, visitors can experience and experience the culture of the 100-year-old Debe wine cellar, enjoy glasses of delicious wines in a bold French style…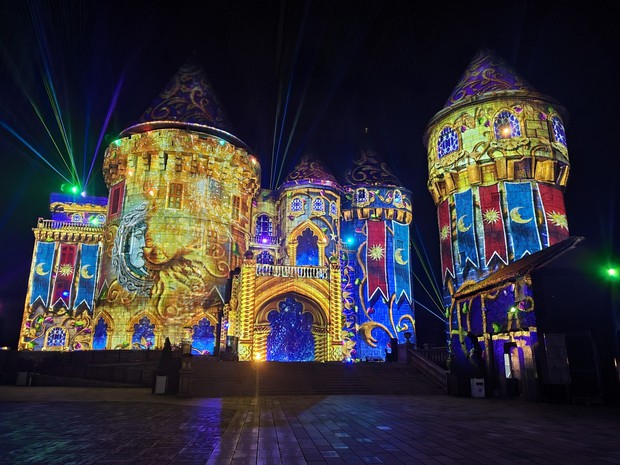 A 3D mapping show in the shimmering, whimsical space of Ba Na at night will take visitors into a world of fairy tales, fairy tales or colorful tales.
Also on this occasion, in the Asian Park – Asian Park, there are performances of lions and dragons, a water puppet theater; Suoi Luong Tourist Area organizes live acoustic music evenings and film screenings; The Museum of Fine Arts organizes the exhibition "Young Fine Arts – Da Nang"…
Similarly, on the evening of September 2-3, Helio Center, Da Nang's largest night market and entertainment complex, will host a spectacular Mai Hoa Thung lion dance show. The event is free to enter and is expected to attract thousands of people to enjoy the action every night.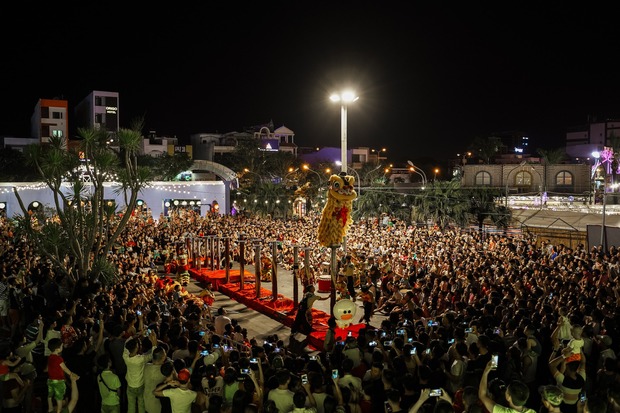 Thousands of people gather to watch the lion dance at Da Nang's largest night market.
"In addition to the jubilant dance performances of the Mai Hoa Thung lions, the atmosphere at the Helio Event Music Square will be more lively than ever with the Pride of Vietnam show. With singing, dancing and extremely flamboyant dances of child actors, show patriotism and national pride on the occasion of National Day." Shared by Ms. Le Thi Tu Nhi, Helio Center Marketing Manager.
As for the tourist area of ​​Than Tai Mountain Hot Springs Park, a number of novelties are also officially launched on this holiday, such as the river of love, kayaking, water boating…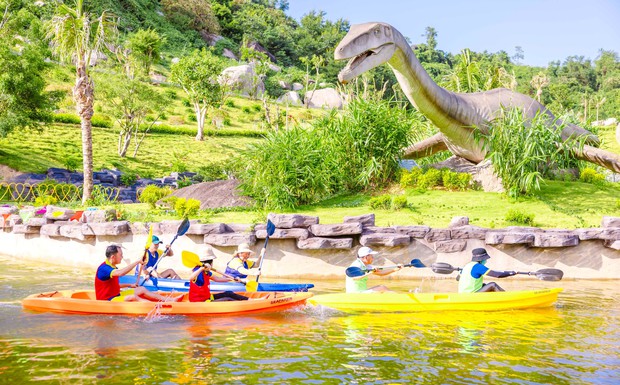 Visitors enjoy kayaking at Nui Than Tai Hot Springs Park Resort
Ms. Le Thi Beach Huong, Director of Marketing and Communications at Nui Than Tai Hot Spring Park Resort, said: "Currently, these services are included in the free experience to create a novelty for tourist sightseeing, entertainment and recreational travel. In addition, for two days, September 2 and 3, the resort will also host the "Kayak Racing – Explore Nature" competition. river of love" to make visitors even more interesting.