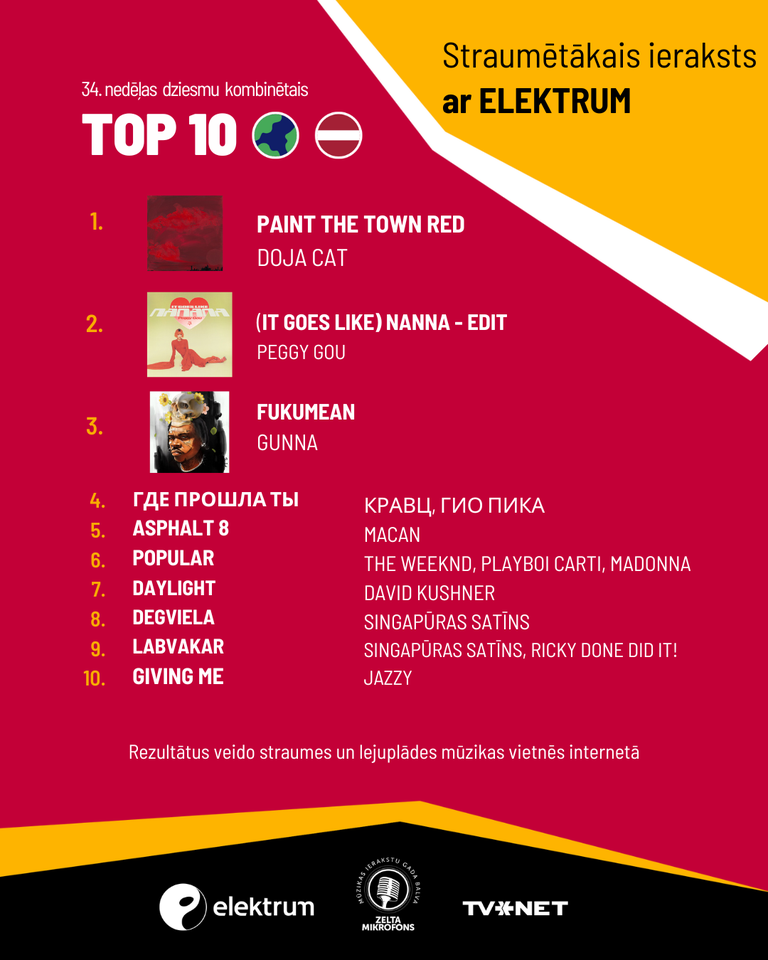 Travis Scott's UTOPIA remains the highest streamed album on the overall album chart. In second place is Metro Boomin with HEROES & VILLAINS, and in third is Viesula's Fianchetto and sangvn. Msencis and Grandmasters Neons also entered the combined chart at number four and six with two albums. The seventh album was Mesa "M3SA". New to the joint card is the PHARAOH labeled PHREQUENCY.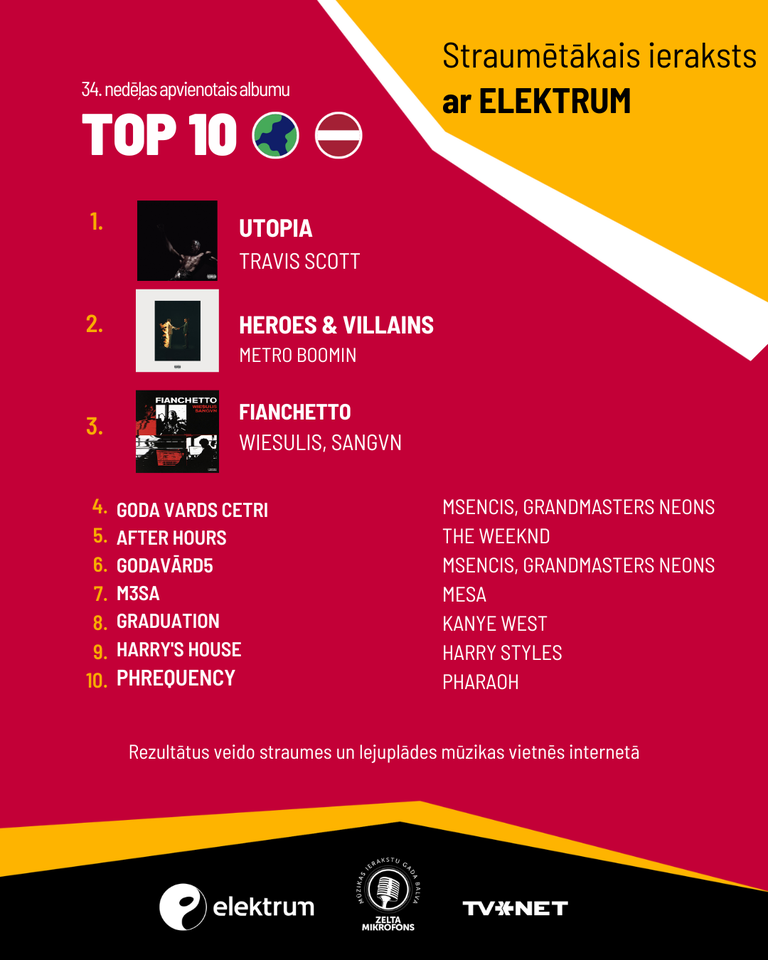 To sum it up, the songs and albums on the week 34 chart have one thing in common, that they primarily represent the entertainment industry. The features provided by music streamers make it easy to organize your music selection so you don't suddenly have to sit in silence at a party.
How the choice of a music format determines what the function of music is, we asked music critic Janis Zildem, who answered the following: "In recent years, I have noticed one significant difference in the processes of consumption, perception and recognition of music in different countries. age groups. And this difference is directly related to the format in which the music is listened to.
Namely, if once we said this – "I like this single or album, it is in my CD collection" or "extensive collection", today young people, getting acquainted with the classics of popular music, because The Beatles for the first time or "Radiohead" says – "this single is on my playlist."
The idea is exactly the same, but the location of the music is not a shelf, but an application on the phone. It goes without saying that a physical medium creates a relationship with its owner – it is touching, leafing through a booklet, reading texts, it is the smell of a physical medium factory, a printing press, and these days there is no such connection – A music file is an impersonal digital work.
True, the song itself already sounds exactly the same – you can connect it to chants at home, listen to it in the car, but this is no longer a serious relationship, this is just a temporary flirtation.