Twitter has incorporated this week a new button visible to all users, the latest development of the blue bird social network since the arrival of the controversial Elon Musk.
Since the South African tycoon took over after buying the company, various features have come and gone in Musk's quest to give the web a new personality based on his own preferences.
The new button is in the same position as the well-known ones from retweet, reply and like and fulfills a very specific function that provides new information to users.
It is a statistics button that reveals interaction data with each specific tweet, something that will serve, above all, users with many followers who seek to measure their impact and notoriety and corporate accounts that will thus have faster access to the measurement.
Total interactions with our tweets

The button, which simulates a bar graph and displays a number next to it, reveals when clicked on the amount of impressionsthat is, the number of times the tweet has been seen by other users and the total interactions (which includes all clicks on any part of the tweet, be it hashtags, links, avatar of the person, username or expansion of the tweet). tweet, retweets, likes and followers).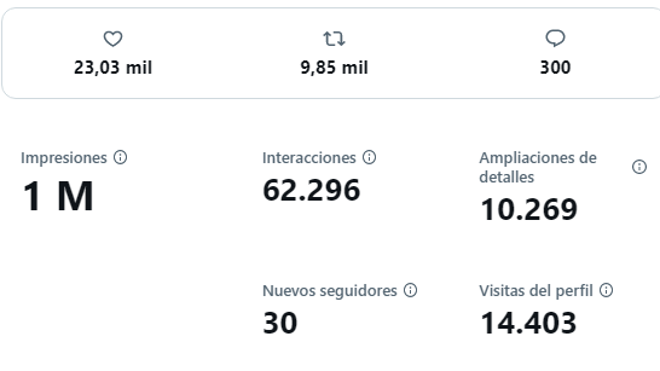 It also offers data on new followers who have reached our profile by that specific tweetvisits to the profile -that is, the people who, since that tweet, have accessed our full time line- and the number of clicks on the link, if any.
In this way, the impact and notoriety of each of the tweets we write can be measured, the reach of which is always greater than that shown by the most visible interactions such as retweets or 'likes'.