It seems that there is no topic of interest right now more than the free visa for Cubans, established by Nicaragua.
Once this news was known, the Cubans went on to the next phase: where and when to buy tickets for Nicaragua? In what currency, at what price?
On our pages we have published the prices of the Panama-Nicaragua flights, through Conviasa.
Likewise, we advance the prices of the tickets of the airline Copa.
However, many readers have been interested in information about how to acquire these tickets from Cuba.
On Thursday, November 25, to the question "Do you have flights from Cuba to Nicaragua?", The user identified as Gabriel Ramírez, who works at the agency, answered that "in a few days we will launch direct Cuba-Nicaragua flights."
In addition, he shared similar information from his profile with an image of Viajes Cubanacán where it reads: "In the next few days, direct flights CUBA – NICARAGUA with VIAJES CUBANACAN will be available in our bureaus… ".
Pending that announcement, we review the profile of the agency and its worker in search of news.
Ramírez has informed that "many people have contacted us to be interested, so we informed them that this offer is going to take a while, we thought it could be quick, but no, it will take a while."
Although Viajes Cubanacán continues to promote the sale of air tickets for "multiple destinations", it still does not answer which are those countries and the prices of the tickets.
The sales that have been made public are those of Cuba-Mexico connections, for Cuban travelers who already have a visa for that country.
They have been marketed in MLC, with prices around 800 and 10 kg hand luggage and 1 hold luggage of 23 kg included.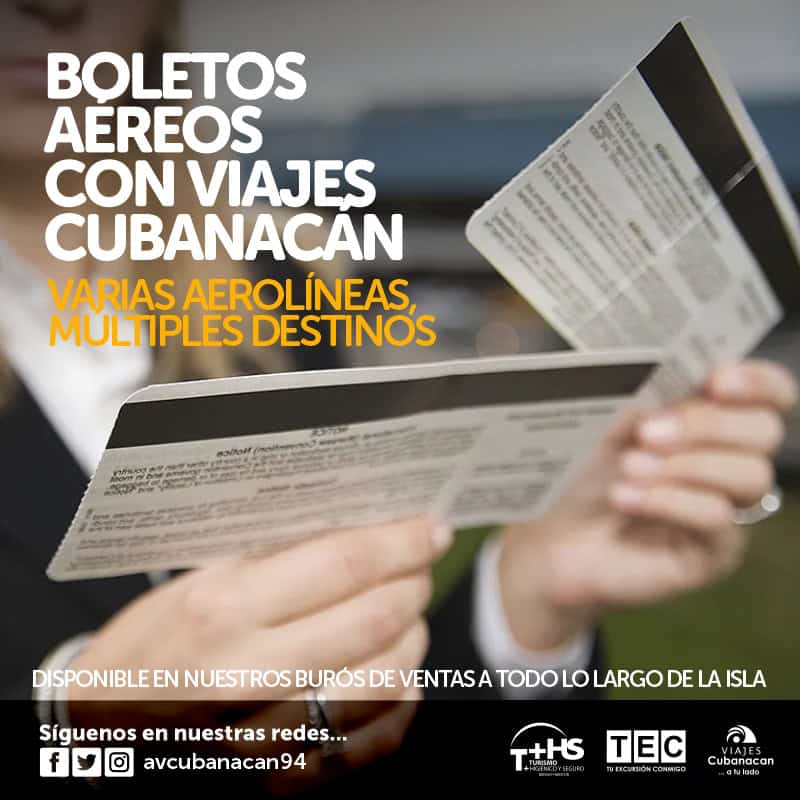 WHEN DO DIRECT FLIGHTS OPEN CUBA-NICARAGUA?
Another company that receives constant questions on the subject, the Cuban Company of Airports and Aeronautical Services has responded on numerous occasions this Friday that "So far we do not have scheduled flights to Nicaragua."
In one of their responses, in a strange way because it contradicted all the previous ones, they pointed out that "yes, Conviasa has just confirmed for us the flight V09442 to Managua at 10:30 am for tomorrow, with check-in starting at 7:30 am. A.M".
However, the group has been closed to user comments since that statement and no further details have been provided. Nor did the existence of this flight appear on the Conviasa website.
The only way to fly to Nicaragua continues to be Copa. The airline operates the Havana-Managua flights with a stopover in Panama.
You can read all the information relevant to flights through Copa if you touch these blue letters.
If you want to be aware of all the news about the free visa of Nicaragua, join the Telegram group https://t.me/cubanosanicaragua