Talented like Ngoc Cham
In the flow of football history, the name Do Thi Ngoc Cham stands in the middle. She is the oldest of the current generation of girls who have won tickets to the World Cup and the youngest of the first female professional players in Vietnam. But when it comes to the new face of women's football, Ngoc Cham's name should be mentioned first.
2008 Ballon d'Or winner Ngoc Cham is considered one of the best strikers in Vietnamese football history. And in the memory of the fans, the image of the radiant Hanoi girl, who raised her noble personal title 15 years ago, probably still has not faded. A talented and accomplished female striker, as well as the "strong woman" of the sports world.
Due to persistent injuries, Ngoc Cham stopped playing at the age of 25 in 2010. Shortly thereafter, she received her diploma from Bac Ninh University of Physical Education and Sports and began a vibrant life after the player.
Talented, beautiful, and also able to speak, Ngoc Cham boldly tries her hand at areas that athletes, especially female athletes, have never thought of. Participated as a commentator, football presenter on many TV channels.
After that, Ngoc Cham passed the entrance exam to Noi Bai International Airport and worked here for a long time. She even contributed to many articles under the pseudonym NC. In 2011, Ngoc Cham was included in the list of candidates for the People's Council of Hanoi for the term 2011-2016 and became the first footballer to receive this honor.
And, of course, one cannot fail to mention the period when Ngoc Cham worked for some time as a coach with the title of assistant in the Hanoi club, and then continued to open a community football center. In recent years, fans have often seen Ngoc Cham as a guest at events related to women's football.
It's rare that a female athlete in Vietnam gets the press to waste so much ink when… describing her post-competition experience. Ngoc Cham is a special case of football.
In terms of education, she is doing great when, in addition to the University of Physical Education and Sports, she also has a diploma from the University of Foreign Studies – Vietnam National University, Hanoi, a trio of football coaches and an elementary degree in journalism from the Academy of Journalism and Propaganda.
As for the family, she has a wonderful son to take on the responsibility of motherhood. And in terms of work, Ngoc Cham has tried almost all areas related to football.
"As for me, I still believe that I am the most beautiful only when I am on the football field. Thanks to football, I was supported by the presenter, commentator … At first I was shy and not confident in myself, doing these jobs.
But the more I do, the more I meet, the less surprised I am. Football also gave me the opportunity to become a commentator. When I entered the football field, I felt very strong. But when she's on screen, she's very feminine," Ngoc Kam shared when asked about her beautiful looks.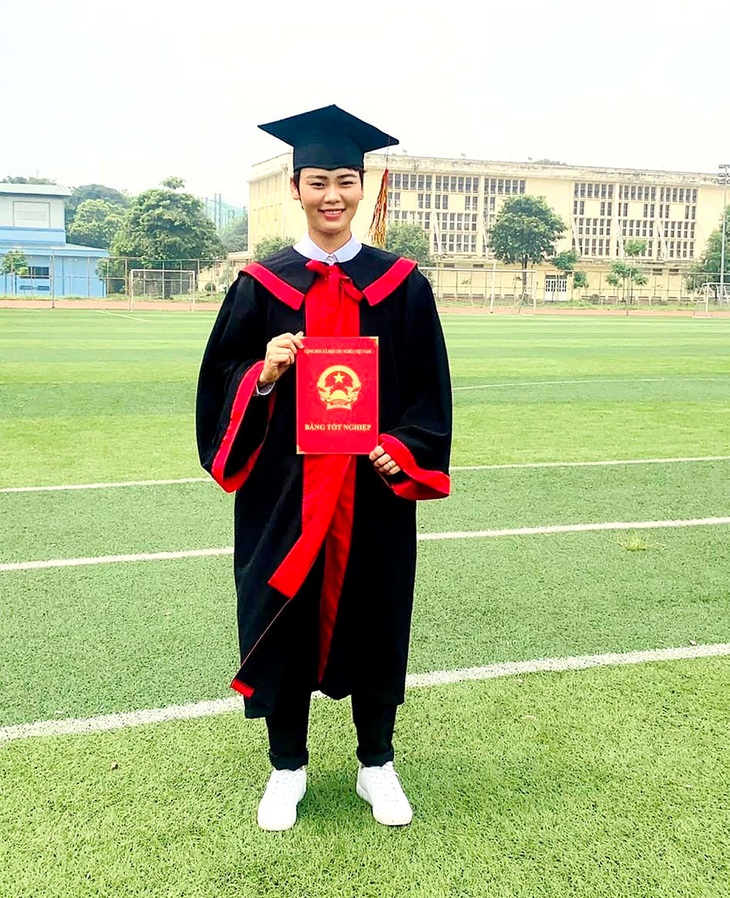 Improve the way you learn
The image of football girls has gradually changed from the history of Ngoc Cham, when a female player showed that she could combine her passion for the ball, studies and many other football-related activities in life. For years, female players have been created as "poor", unable to do anything else after retirement due to their family background, lack of education and life experience that revolved around the football field.
Gradually, over the years, the training changed the lives of girls in shorts. Coaches no longer only know how to motivate their young students to take to the field. In addition, they advise female players to have a more favorable future. Huynh Thi Thanh Khiet, famous for going from being a player to being Vietnam's first female futsal coach, shared:
"At that time, teacher Phuong (Trinh Kong Phuong, former vice president of Tao Dan, Ho Chi Minh City Club fitness trainer) sent me to school. Between school and training, I had to try hard because I was tired of doing two things at the same time. If the player did not have good will, he would never learn.
One day I gave up, also very sad, because I couldn't do it, couldn't stand the fatigue of playing football during my school days. Teacher Phuong called out to explain: Now that I'm not studying, there's nothing I can do by kicking the ball. Think about it and decide what your future will be like. Looking back, I am very grateful to him."
Thanh Khiet, Ngoc Cham became case studies that testify to the role of education in a player's life. Both had a fairly short peak in their careers, and it was due to their perseverance that they both achieved success. And those who have already completed their careers, such as Kim Chi, Kim Hong and Luu Ngoc Mai, are moving further down the coaching path with their university degrees. Today, having a university education is no longer unusual for the younger generation of women's football.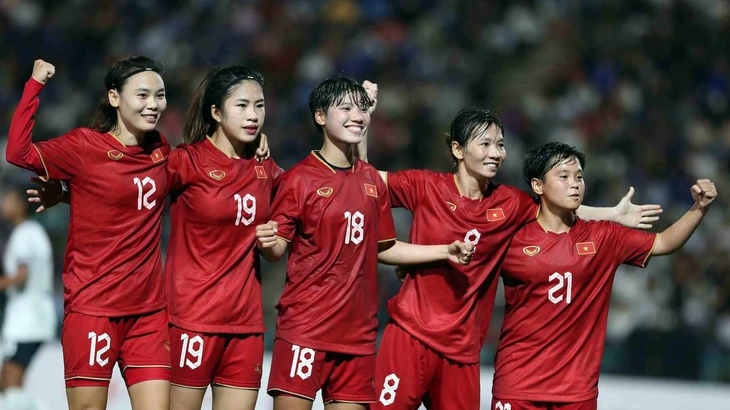 Some players, such as midfielder Nguyen Thi Beach Thuy from Ho Chi Minh City, are also daring to pursue activities outside of sports. She is currently a student who has just completed her first year of business administration at Hoa Sen University and is hatching a career plan in sports management that is still completely unknown in Vietnam. Despite a busy schedule and practice, Beach Tui's studies are still progressing well in the form of online learning.
Over time, women's football has completely changed. This is not only a story with a ticket to the World Cup, with a huge prize fund, but also with the image of girls in shorts. Today, fans can see images of female soccer players on giant posters, on the covers of fashion magazines, or in many areas of business.
Once she gains knowledge, the life of a female player is wide open. Even Huynh Nhu, who shone brightly when he traveled to Portugal to compete, was partly due to learning foreign languages.
Gone are the days when articles about female players only revolved around the topic of poverty and suffering…
11/23 players go to college
Of the 23 players who came to the 2023 Women's World Cup, 11 studied and study at universities. Among them, Huyin Nhu, Tran Thi goalkeeper Kim Thanh and defender Nguyen Thi My Anh are students at Ho Chi Minh Normal University. Nguyen Thi Beach Thuy studied at Hoa Sen University. And Tran Thi Tuy Trang, Nguyen Thi Tuyet Dung, Pham Hai Yen, Tai Thi Thao, Nguyen Thi Thanh Nha, Ngan Thi Van Su, Tran Thi Hai Lin studied at the University of Physical Education and Sports. Graduated from Tui Trang, Tayet Dung and Hai Yen.
—————
It can be said that having visited the final of the World Women's Championship in New Zealand for the first time, Huynh Nhu and his teammates settled in the hearts of overseas Vietnamese.
Next Time: Recruiting Vietnamese Women into Overseas Vietnamese Hearts