The price of bitcoin rose by 5% on this news… Coinbase 14%↑
(New York = Yonhap Infomax) Correspondent Yoon Yong-suk = Since the US court sided with Grayscale Investment, the long-discussed Spot Bitcoin ETF has been approved.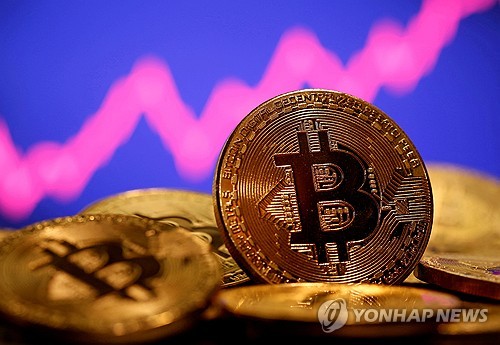 bitcoin
(Photo by Yonhap News)
According to foreign media such as CNBC, on the 29th (local time), the Washington, D.C. Federal Court of Appeals overturned the decision of the U.S. Securities and Exchange Commission (SEC) to reject Grayscale's application to convert its bitcoin trust fund to an exchange fund. (ETF). ruled
The judges ruled that "the Securities and Exchange Commission's (SEC's) rejection of Grayscale's proposal was arbitrary and capricious because it failed to explain the discriminatory treatment between bitcoin futures ETFs and spot ETFs."
The decision is expected to impact Grayscale, as well as other investment institutions that have applied for Bitcoin spot ETFs.
Grayscale filed a lawsuit against the SEC in June 2022 after the SEC rejected a plan to convert its bitcoin trust fund into a physical bitcoin ETF. At the time, Grayscale planned to convert its trust into an ETF based on bitcoin itself, rather than a bitcoin derivative, once the SEC approves the ProShares bitcoin futures ETF in October 2021.
However, the SEC later refused to approve it, and so far, many investment firms such as BlackRock and Fidelity have applied for a Bitcoin ETF listing on the spot, but have delayed making a decision.
"This decision virtually guarantees that they will approve BlackRock and Fidelity," Coinroot CEO Dave Weisberger told CNBC.
Along with this news, the price of the cryptocurrency is also growing.
As of 11:15 AM EST, Bitcoin price is $27,423.25, up 5.6% according to Coinbase, while Ethereum is $1,717.90, up 4.4% .
Shares of Coinbase Global rose 14% to $84.50.
ysyoon@yna.co.kr
(end)
This article was filed at 00:23, 2 hours ago, on the Infomax financial information terminal.
Submit articles on social networks