There's no doubt that that Elden Ring is one of the great proper names of 2022. From Software's latest work achieved recognition from the medium after winning the best game of the year at The Game Awards. By now you've probably had enough of defeating all the threats in the Middle Lands.
Do you want more challenges? Take advantage of the winter sales in Steam to broaden your horizons in the genre created by Hidetaka Miyazaki. For this reason, we recommend 10 essential titles (many of them already known to the general public) with which to spend the Christmas holidays better.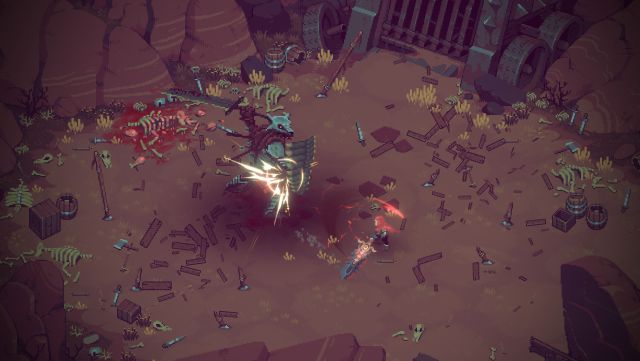 10 Must-Have Soulslikes on Steam
Nioh: Complete Edition for 12.49 euros (75% discount)
Nioh 2: The Complete Edition for 35.99 euros (40% discount)
Mortal Shell for 7.49 euros (70% discount)
Ender Lilies: Quietus of the Knights for 14.99 euros (40% discount)
The Surge for 2.99 euros (80% discount)
Salt and Sanctuary for 4.49 euros (75% discount)
Eldest Souls for 5.99 euros (70% discount)
Dolmen for 9.99 euros (75% discount)
Death's Gambit: Afterlife for 11.99 euros (40% discount)
Code Vein for 7.49 euros (85% discount)
The prices are accommodated for all budgets, from those 2.99 euros of The Surge to 35.99 of Nioh 2. Whichever you choose, you will have a Soulslike experience of height.
Still haven't made the jump to Game of the Year 2022 by The Game Awards? Don't worry: Bandai Namco, your publisher, has lowered Elden Ring for the first time for the Christmas campaign. You will find it in physical and digital format with up to a 30% discount on PlayStation, Xbox and PC. For more information click on this link.
Source: Steam