Published:
Nov 16, 2021 10:27 GMT

Its opening is scheduled for next January.
The Caribbean island of Barbados has begun preparations to become the first sovereign nation which owns a digital embassy in the metaverse, reports CoinDesk. According to his report, the Barbadian Ministry of Foreign Affairs and Foreign Trade signed an agreement with Decentraland, one of the largest and most popular digital worlds with encryption technology, in order to establish such an institution.
Also, through a press release, cited by the portal, it is specified that the Government is also concluding agreements with "Somnium Space, SuperWorld and other metaverse platforms", projects that will help to buy land, design virtual embassies and consulates , offer services such as "electronic visas" and build a "teleporter" that will allow users to transport their avatars between the different virtual worlds.
For his part, the Barbados ambassador to the United Arab Emirates, Gabriel Abed, explained that the Cabinet approved in August the creation of the digital embassy, ​​considered as a form of "technological diplomacy" capable of "opening the door" to a greater cultural exchange with other countries.
"This is a way for Barbados expand your diplomatic missions, beyond the 18 it currently has, with more than 190 countries around the world. This allows us to open the door, using technological diplomacy, which then extends to cultural diplomacy: the commerce of art, music and culture, "said Abed.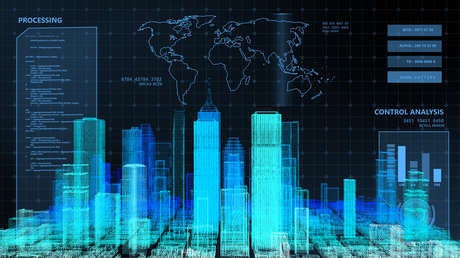 According to the forecast, the diplomatic institution will begin to function next january and it will comply with international law and the Vienna Convention, experts say. Likewise, Abed indicated in his statements that embassies could represent an important "starting point" for the ambitious plans deployed in virtual worlds.
"Embassies are the starting point for obtaining a visa to enter a country or to travel without a visa. Can you imagine what that would virtually mean? And where could that electronic visa take you?" Abed asked.