At the end of November we reported that the activist kanako otsujia former member of the House of Representatives of the Constitutional Democratic Party of Japan (DPJ), had protested against the placement of different collaboration posters between the video game for smartphones majong soul and the franchise of Saki Zenkoku-hen (Saki: The Nationals) at JR Osaka Station, a public place, especially since they were quite suggestive.
The site management indicated that they did not make the wrong decision, and that there was no problem with displaying these signs on the premises. Of course, the answer was not taken in a good way with the supporters of the activist's opinion, but the opinion of a Japanese lawyer became a trend in the comment forums for criticize that Japan has as its main markets (or at least it is recognized) to manga and video games, which, according to her, makes Japan "a country in decline."
His full speech, citing an article about the situation with the activist, he wrote:
Apparently, the opinion towards Otsuji-san is that they should not "speak in favor of preventing people from exercising their constitutionally guaranteed freedoms and human rights without reasonable grounds." And what about the fact that legislators can't even raise the issue, because of a free speech issue? Especially when their political statements are protected.
And Ms. Otsuji should be sufficiently familiar with the concluding observations of the Committee on the Elimination of Discrimination against Women. You see, the Committee calls on the government to "effectively apply existing legal measures and control programs to regulate the production and distribution of pornography, video games, and animation that amplify discriminatory stereotypes and promote sexual violence against women and girls."
Professors of Constitutional Law they usually cite Japanese laws and ordinances, which are sub-standards, but they don't seem to quote the treatises very often, alleging that treaties are obligations to the State and general opinions are not normative. But "compound discrimination" is just a "word" in the General Opinion, the Final Observations, which is not even in the Convention, but the Court wrote it in the judgment.

Friends from Europe look at Japanese sexualized ads and say, "It's like my grandmother's time" or "Japan doesn't seem developed." In fact, Japan is already a declining developing country when video games and anime are the "main products" of our market.

In this article it is said that there is a lack of legal and constitutional education, but it seems that there is an even greater lack of education related to international human rights.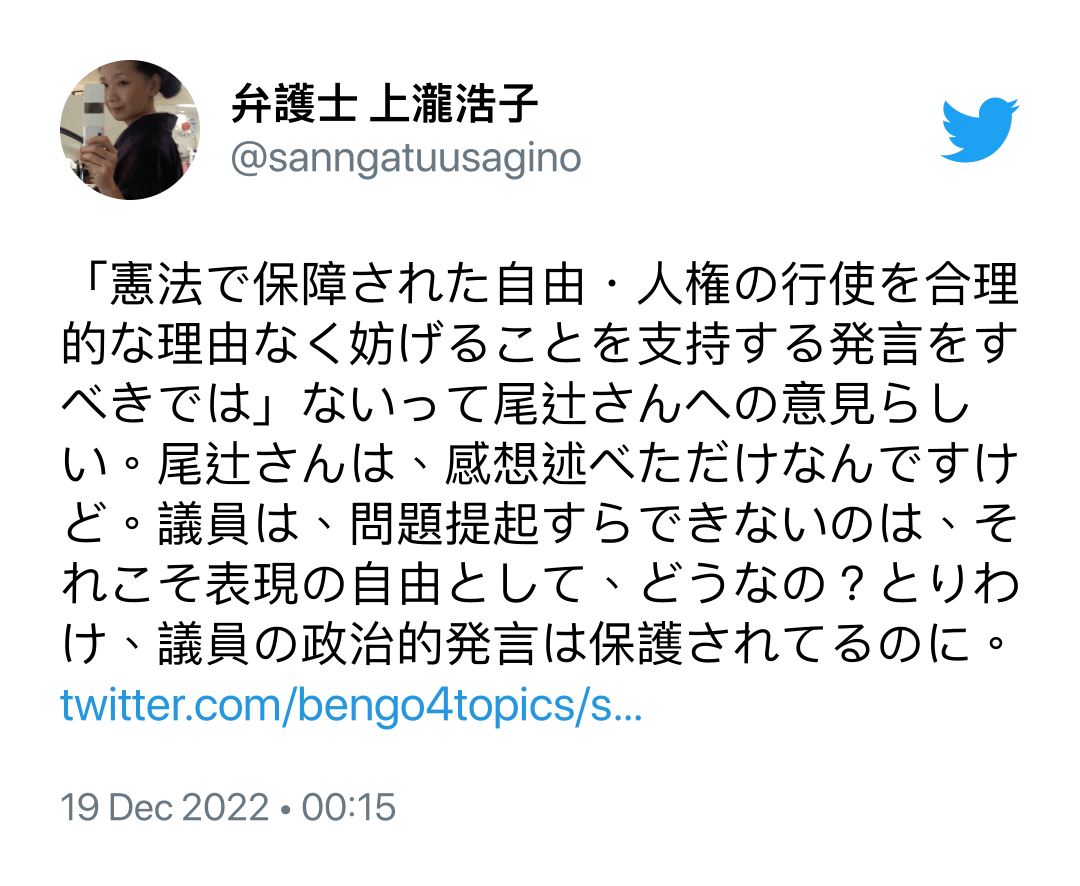 Of course, his opinion drew a variety of comments on forums, notably:
«When you say declining countries, do you mean there are a lot of games and cartoons?».
«Wow, your imaginary friends from Europe are very witty».
«Are there interesting cartoons and video games in developing countries?».
«I don't see the connection. Damn feminists start with the conclusion and don't know how to develop ideas».
«In fact, China is already surpassing us».
«In your grandmother's time, there would have been no developing country or colony where video games and cartoons were the main products.».
«When culture is a commodity, it doesn't differ much from tourism. It's like selling local products».
«This woman still plays dolls.».
«After all, then it is the otakus who run Japan's economy.».
«It is more of an advanced nation where programs and content are sold. Apart from Japan, only American soccer and then European».
Fountain: Yaraon!