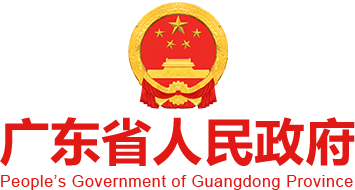 A meeting of the Standing Committee of the Regional Party Committee was held.
To conscientiously convey the spirit of studying the important instructions of Secretary-General Xi Jinping on flood prevention and disaster relief work.
Relocation and implementation of flood control and typhoon prevention work in our province
Huang Kunming chaired the meeting

Time: 2023-08-03 08:33:56
Source: Nanfang Daily Online Edition
【Print】
【Font:big middle Small】
On the afternoon of August 2, the Standing Committee of the Provincial Party Committee held a meeting to conscientiously convey and study the spirit of General Secretary Xi Jinping's important guidance on flood prevention and disaster management, and study the progress of the implementation of our provincial opinion. The meeting was chaired by Provincial Party Secretary Huang Kunming.
At the meeting, it was noted that our province is currently in a critical period of flood control and typhoon prevention, the entire province should carefully study and implement the spirit of the important instructions of General Secretary Xi Jinping, always adhere to the principle of people's superiority, life above all, and always exert yourself to prevent major floods, rescue from major hazards, rescue In the face of major disasters, with a sense of responsibility and extremely responsible attitude of "always rest assured", we will not relax in the work of flood prevention and disaster relief, and resolutely protect the safety of life and people's property. It is necessary to strengthen the generalization and review, draw conclusions from one case, and focus on various preventive work, further understand the experience of the three defenses, fully implement the "one game of chess" emergency response mechanism, strengthen monitoring, forecasting, early warning, consultation, research and judgment, as well as inspection and planning, and early improvement of personnel transfer, risk prevention and prevention mechanism, focus on improving the ability to prevent and mitigate natural disasters, carefully study shortcomings and weaknesses, complete all-round, no deadlocks, and non-water research in key river basins, key areas and key parts, and prepare all kinds of emergency supplies, and really achieve the release of information, and constantly improve public awareness of disaster prevention and risk prevention, and the ability of self-rescue and mutual rescue. Party committees and governments at all levels in the province should carry out territorial duties and basic duties, and the chief responsible comrades should strengthen supervision and inspection at regular times, adhere to the end and deepen into the front line and command from the front; the provincial general staff of the three defensive should take the lead, the functional departments should carry out their duties and take the lead in building a strong workforce. It is necessary to introduce a system of contacts between county leaders and cities, city leaders with villages, rural cadres with households, etc. line of defense for flood prevention and grassroots disaster relief.
Other issues were also discussed at the meeting.
On the afternoon of August 2, the Standing Committee of the Provincial Party Committee held a meeting to seriously outline the study of General Secretary Xi Jinping…