The pre Black Friday has already started with the return of some IF's cards to FIFA 23, but it is not the only content that we have seen today about this celebration. We wanted to warn that A Flash SBC has appeared in Ultimate Team which expires at half past eight in the afternoon Spanish time. It expires in a short time but, as we see "1" in its name, it is quite likely that more will arrive soon.
Apart from the normal letters we receive for the former, it is also noteworthy that we got a couple of temporary Worlds items. So the same could happen with the following ones, and they are useful to advance in the levels of the World Cup rewards. Therefore, if you find it interesting content, you can keep an eye on the Squad Creation Challenges section in the next few hours. Maybe we have news.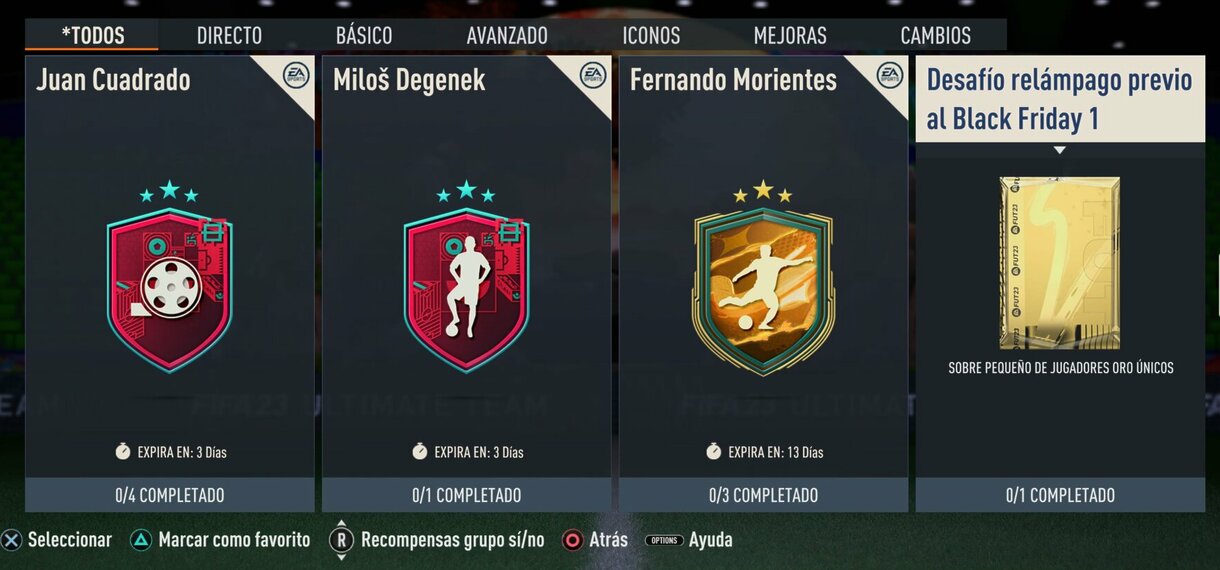 And in addition to the possible Flash SBCs, it has reappeared a pack that guarantees a pre-World Cup event card in the FIFA 23 Ultimate Team store. Its name is "Season 1 Review Pack" and it includes a guaranteed OTW, RTTK, Out of Position, or Rulebreakers (one of four). In addition to fifteen unique gold players. It is available until Tuesday, November 29 and everything received is non-transferable, we could not sell the players.
The cost of this pack is 100,000 coins or 1,500 FIFA Points. Each person will have to decide whether to acquire it or not but, personally, I think that spending so many coins on an envelope like this is very risky.
Many of the items from previous celebrations are quite affordable on the market., so there are options to end up unhappy with the result. Even more so being non-transferable, you will not recover what was spent. But anyway we notify you of its arrival because it is not a usual pack in FIFA 23.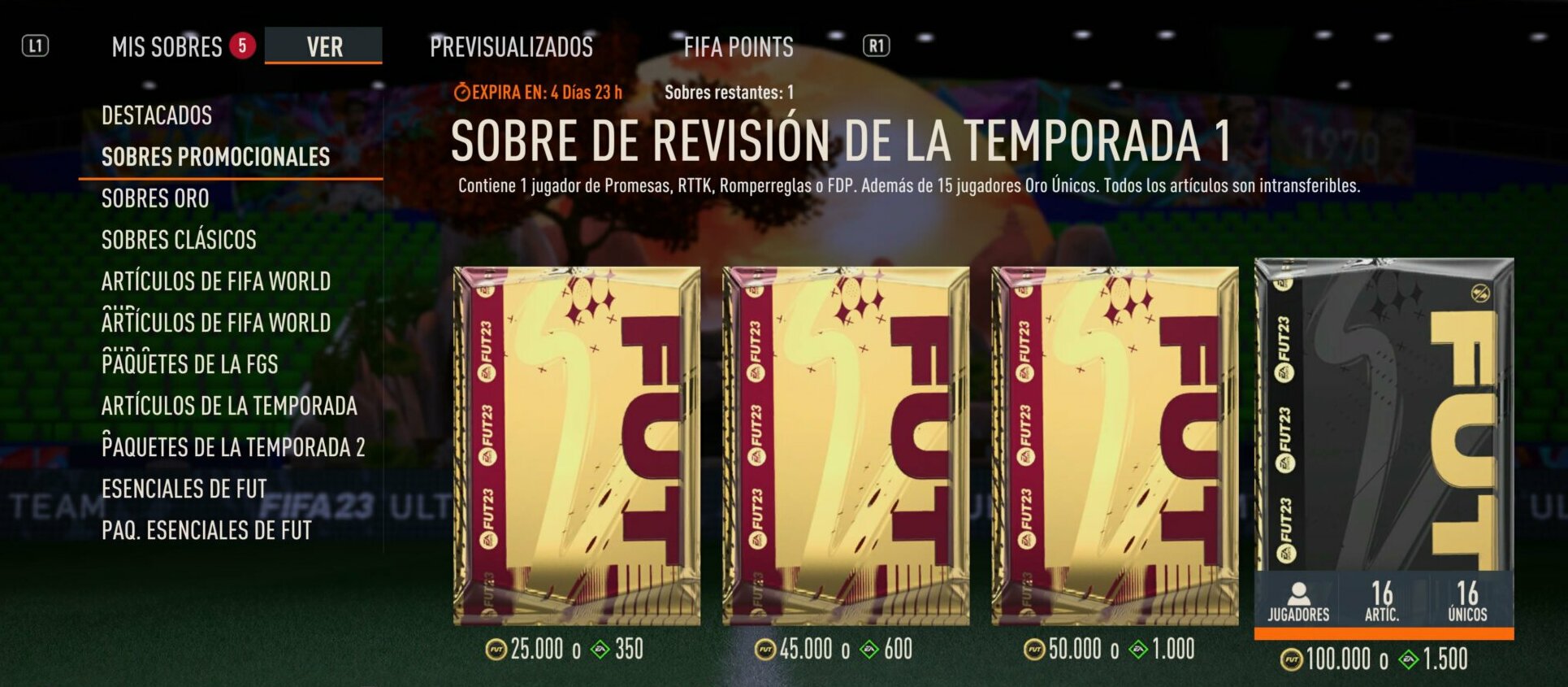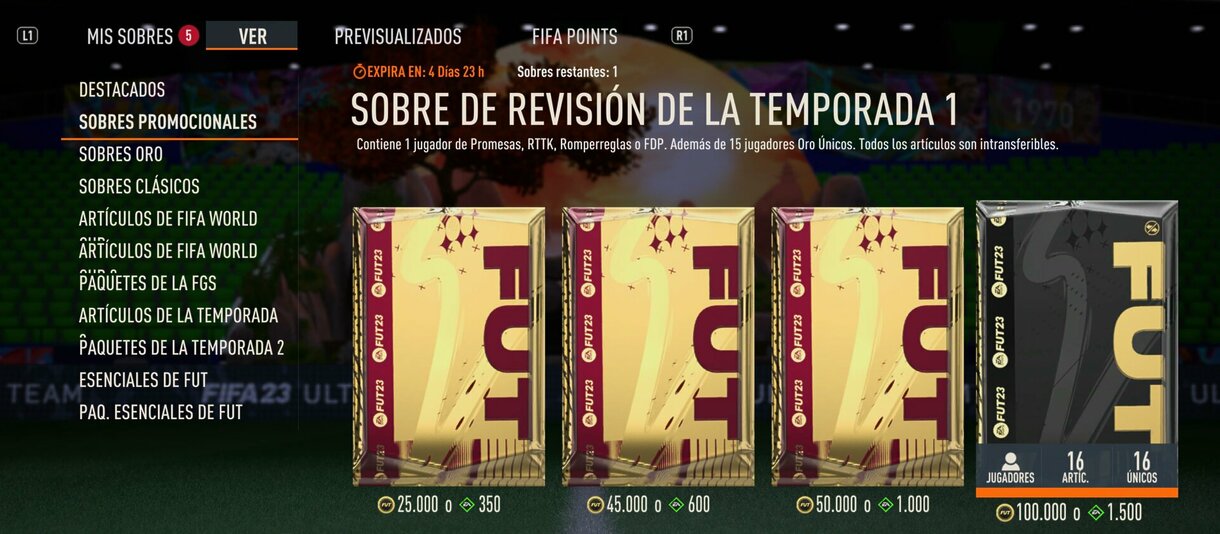 Remember that We have a Telegram broadcast channel, in case you want us to notify you every time we publish a post about FIFA 23 Ultimate Team. and we leave here a combination to create an almost complete competitive squad for very few coins. Good luck!