The arrival of Chinese manufacturers in Europe, driven by the advent of electric vehicles, is controversial. Meanwhile, the head of Renault expresses relativistic views.
The topic of Chinese manufacturers divides the heads of even the two largest French manufacturers. In fact, there are really two rooms, two atmospheres between Carlos Tavares (Stellantis boss) and Luca De Meo (Renault boss). On August 28, 2023, at the BFM Business microphone, Luca de Meo spoke about the future of Renault's electric car, as well as Chinese competition.
Stellantis (Peugeot, Citroën, DS, Opel, Fiat, Jeep…) is doing everything to counter the Chinese invasion, including helping to implement a new environmental bonus to deter it. At Renault, the discussion is much more moderate. Competition is encouraged, but all players must adhere to the same rules.
"They bring good products to European consumers"
Why, after the Americans, Japanese and Koreans, should we behave differently in Europe with Chinese manufacturers? In any case, it is in this sense that Luca de Meo opposes the anti-Made in China principle of customs barriers: I like competition and I don't understand why we should close the doors to Chinese manufacturers. »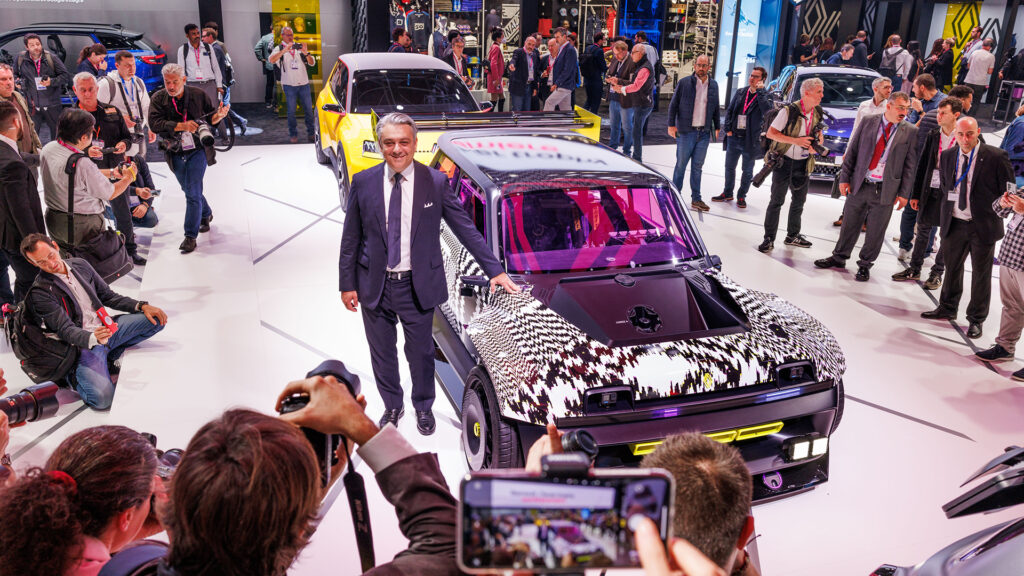 A speech that seems a little more reasonable and realistic than that of his colleague Carlos Tavares. Chinese manufacturers have been very quick to innovate in electric vehicles with a lot of subsidies, while European manufacturers have been slow to provide the necessary funds. The Chinese now control the entire value chain of this production. The difference is noticeable on vehicles currently sold. Tesla, like some Chinese manufacturers, is 2-5 years ahead of models produced and planned in Europe for 2023/2024.
The head of Renault goes even further, specifying: " I don't see any reason why we should close the door, especially if they deliver products that are good for European consumers and we should respond and be competitive.. »
Bad players accuse China of wanting to lower prices in Europe, which is objectively not true. But it's true that they don't have the same benefits as historical builders.
Europe must become competitive again
The head of Renault is also president of the Association of European Automobile Manufacturers (ACEA). Thus, he represents other builders who are members of the association. It is in this capacity that Luca de Meo does not hesitate to condemn Europe's shortcomings and lack of competitiveness: " The question arises about the whole system, that is, social spending, energy prices – we pay twice what the Chinese pay for energy – all the rules, all the complexity of the system. »
Faced with increasingly complex regulations and explosive production costs, he invites Europe to ask itself the right questions: how to regain competitiveness? How to get back productivity?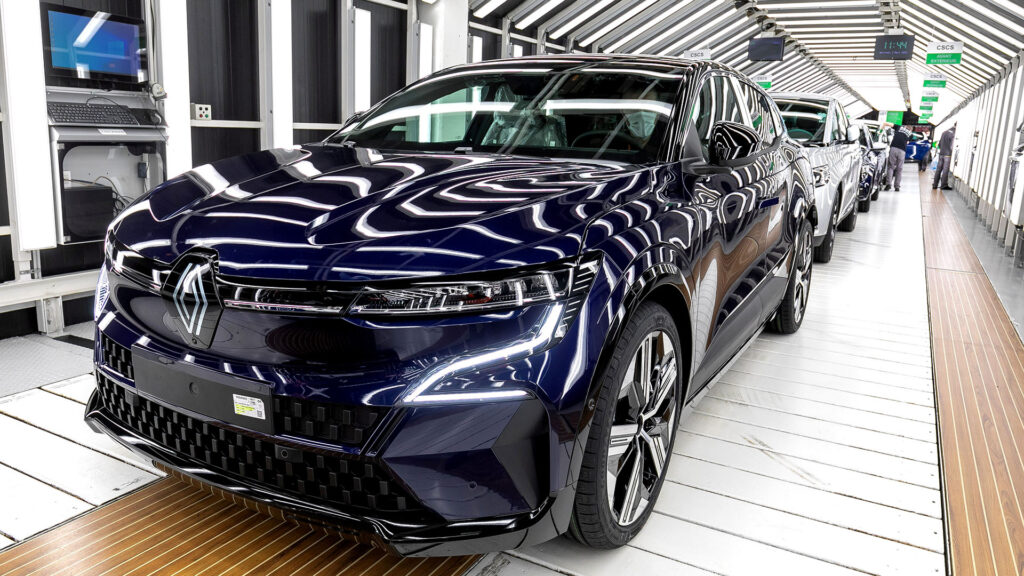 " We must be in conditions that allow us to compete according to the same rules of the game. ", he explained into the BFM microphone.
Renault wants small city cars back
European manufacturers are mass-producing more and more SUVs/crossovers. The reason is simple: these cars are profitable. However, Luca de Meo wishes to be able to return to small city cars that make more sense in an ecological transition: " In Europe, we also need to return to small cars. A small electric car has less impact than a large 5-meter sedan, this is obvious. But the rules do not allow doing business, and for me my priority is business. »
Luca de Meo denounces European regulations that penalize manufacturers with a tradition of making small cars. A category of cars that Chinese manufacturers can quickly conquer. However, even they are still reluctant to import these models, which are not profitable enough to conquer Europe.
There is a lot of debate between politicians and manufacturers about electric mobility. Subscribe to our Watt Else Newsletter to stay up to date on this and other topics.
---
Want to know everything about the mobility of tomorrow, from electric vehicles to bicycles? Subscribe to our Watt Else Newsletter!