Does it make sense to make a game about a game? Is there a documentary film genre? The creation of Karateka clearly proves that the answer to both questions is yes!
Digital Museum
Looking at the Atari 50th Anniversary Atari 50, I couldn't help but be inspired by how much the digital museum presentation adds value to the edition. Photos, page scans, and of course developer and fan videos created a fantastic foundation for a game collection that was far below that quality. Digital Eclipse also knew that they had created something special with this program, and, of course, they immediately looked for another target for reworking the engine. Their new venture is the launch of a series of documentary games using the Atari 50 structure, but right now they are focusing on just one game – the so-called launcher Gold Master Series, serial number 001 – 1984's Karateka, which picks up Jordan Mechner's groundbreaking game. in several respects on a pedestal.
The Making of Karateka, however, begins its story even earlier: the program, divided into five chapters, essentially five exhibitions, first presents the creator's youth with photographs, his father's memories, and a resurrection of Mechner's first memories of video games. We can look at early pixelated designs on checkered paper, learn about the trials of the very first Asteroid clone game, and then about the project that brought the still sassy young programmer into contact with the professional video game industry – in particular, he began negotiations with the publisher Brøderbund about his one-screen action game called Deathbounce. The game made for the Apple II has come in so many different versions – and we can try all the rest. In the end, Deathbounce was never released—publisher and developer brainstorming dragged on until those simple arcade-inspired scoring programs ran out—and university student Mechner was forced to start building something more complex.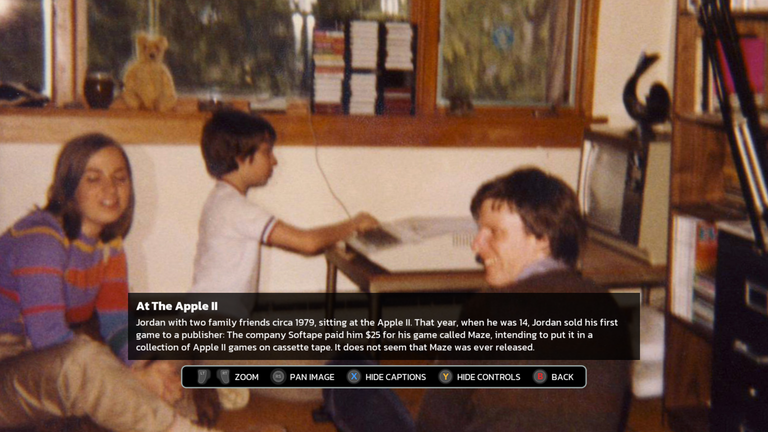 (+)
Mechner, who loves cinema and has studied cinematography for a while, came up with the idea to make an action game about karate without much planning – but to his taste, with a much more cinematic presentation than any game that had been tried before. While it probably didn't occur to him at the time that sharing movie and video game tools would be something radically new, he instinctively knew that with theme-based music, regular display of opponents (i.e., cinematic cutscenes), and The constant increase in tasks would make his game much more efficient and dramatic. While the Making of Karateka video interview repeatedly claims that this was the first game to feature a story, it's more accurate to understand that the speakers here were referring to a movie-like presentation – perhaps they only understood this for the action game genre. Karateka was quite revolutionary and without exaggeration.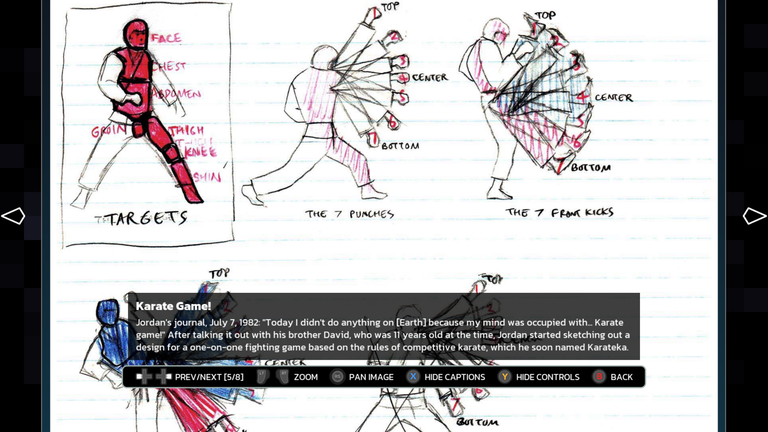 (+)
Aside from the film presentation, publisher Brøderbund created the biggest buzz around the previously unprecedented sprite animation. Well-deserved: Mechner filmed his karate teacher and father running in his mother's kimono, and turned each frame first into a pencil drawing and then into digital graphics. This was the first appearance of the tedious rotoscoping technology in a video game – more than half a year passed before the sprites, which due to this look are stunningly realistic, received the final set of movements following the filmed people. Since the samples were actually provided by real people, Karateka still looks quite acceptable and outperforms all other non-laserdisc programs from 1984. Add to this the colors used with amazing restraint, two additional tracks created at the request of the publisher, and as a final surprise Princess Mariko, who responds to disrespect with understandable aggression, and it is already obvious why "Karateka" became such a hit.
The article is not over yet, please turn the page!