Joining PlayStation and Nintendo, in addition to many other platforms, Valve has activated a functionality that allows us to consult our own "Spotify Wrapped". You can access Steam Replay from this link on the official Steam website. Of course: make sure you have logged in with your account so that you can access your statistics.
By accessing the page we will obtain, the truth, a quite detailed summary of our 2022 in this service. We can look at a lot of data, like how many games we've played, which ones we've started, how many demos we've played, and what percentage of our total game time we've spent on our most played titles.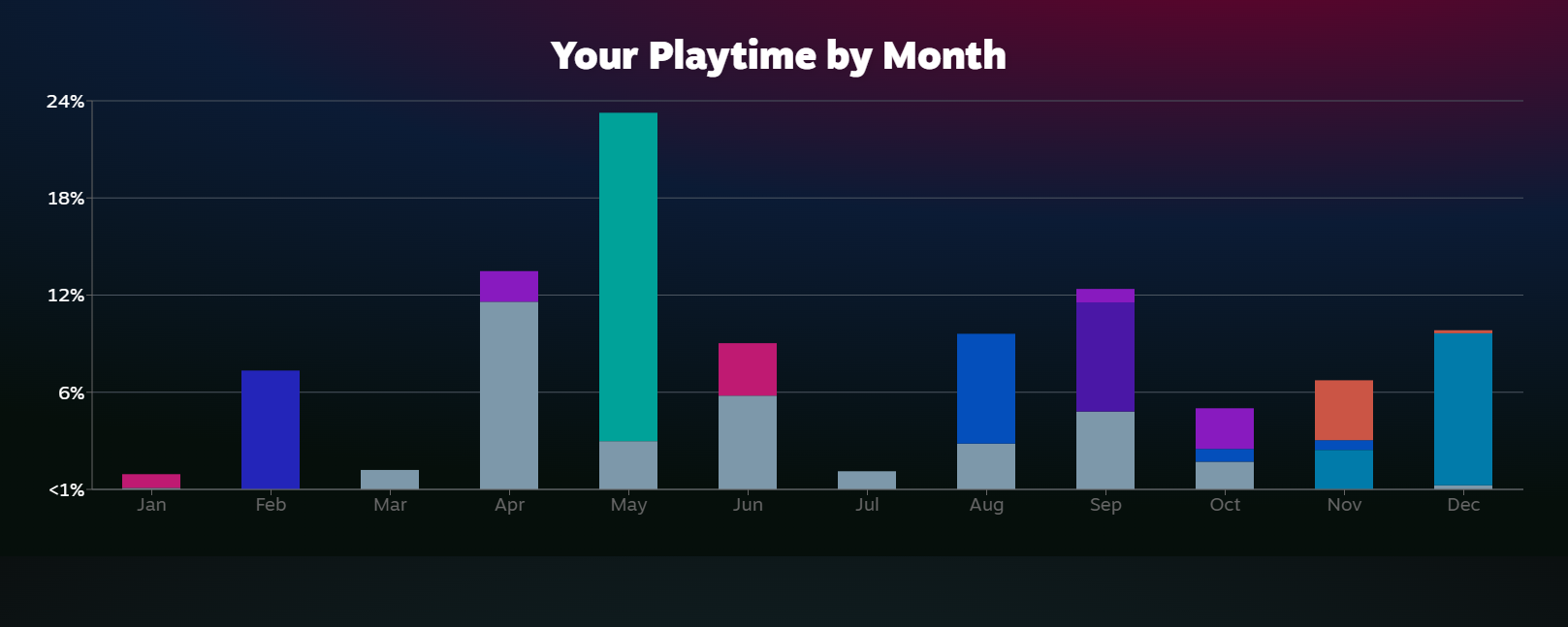 There are some more curious data, such as the percentage of games that we have played with a controller and with a mouse and keyboard. In addition, we are reported for the most days in a row that we have used Steam and our favorite genres.
Getting into extremely specific territory, we can also check what games we played in each month of the year, what was our busiest time of year or the number of achievements we've unlocked.
It is not known at this time how long this functionality will be active, so if you are curious, you better check it out as soon as possible.