Song Yongchao, a party group member and deputy director of the provincial drug administration, led a group in Shanghai and Zhejiang to investigate cosmetics supervision.
In order to fulfill the requirements of the Party Central Committee and the Provincial Party Committee to in-depth study and implement the thematic education of Xi Jinping's New Era of Socialism with Chinese Characteristics, and to make the decisions of the Party Central Committee to investigate and investigate the entire Party, and to further strengthen the supervision and management of cosmetics, recently Song Yongchao, party group member and deputy director of the provincial drug administration, led a group to Shanghai and Zhejiang Province to investigate and study construction of information systems for cosmetics and experience in the supervision of cosmetics.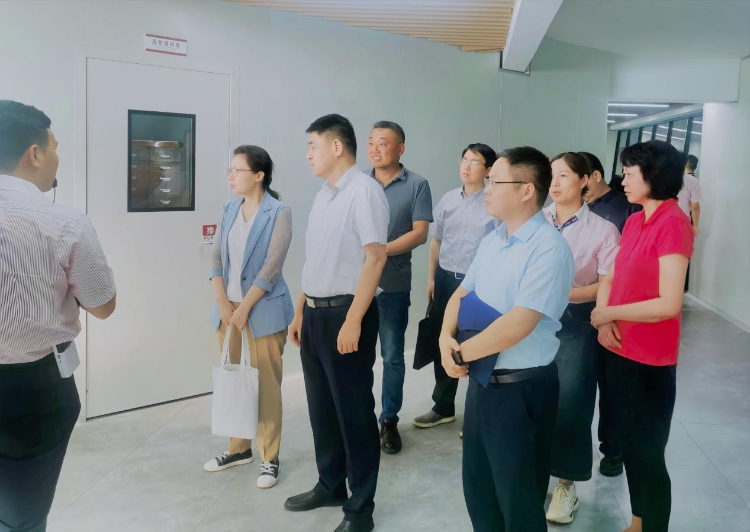 The research team successively went to Shanghai and Ningbo, Zhejiang Province. Through the discussions and on-site inspections, they carefully listened to the introduction of the experience of the Shanghai Municipal Medicines Administration, the Zhejiang Provincial Medicines Administration and the Ningbo Market Supervision Authority in cosmetics enterprises, varieties, building a personnel database and building a cosmetics supervision information system, monitoring over-packaging of cosmetics; and special "one-use" testing of cosmetics is illegal behavior. The research team also went to cosmetics enterprises and packaging material enterprises to conduct on-site research, discussed and exchanged views with enterprise representatives, deeply studied the opinions and proposals of enterprises to establish cosmetics enterprises, varieties and personnel databases, learned about the implementation of the basic responsibility for the quality and safety of cosmetics, the product quality management system, and the implementation of excessive requirements for cosmetics packaging, and further clarified the ideas and methods of supervision of cosmetics in our province.
Comrade Song Yongchao said that Guangdong should learn from the best practices and experiences of Shanghai and Zhejiang Province in the creation of cosmetics regulatory information and the quality development of the cosmetics industry, carefully sort and absorb the results of this research and exchange, fully learn from the successful experience, and integrate the reality of the cosmetics industry in Guangdong to activate the "three main driving forces" of reform, opening up and innovation, to promote the supervision of cosmetics in the province Guangdong on a new level. align and accelerate the qualitative development of the cosmetics industry. (Courtesy of Provincial Bureau of Cosmetics Regulatory Office/Image)