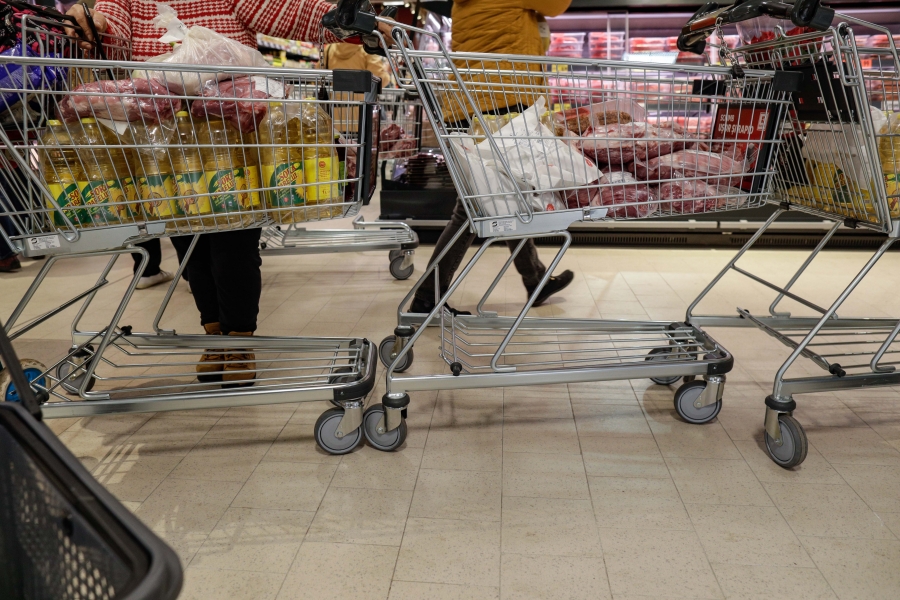 Photo – Inquam Photos / Octav Ganea
Let's take a quick look at what happened around us in Romania in the first almost seven months of 2023. In random order.
Lines on the roads, full restaurants, full hotels, full hostels, full slopes, crowded malls, DIY stores where you stand in long lines.
Waiting lists in the conference rooms of the hotel for corporate events.
Holidays, vacations and weekends without a bill, travel agencies earn huge amounts of money, even if Turkey is "off the grid". All planes are full, there are queues for business, if you don't buy an inexpensive ticket on time, then it costs 800 euros for European holiday destinations. Lines at airports, scandals if there are delays because you lose vacation pay.
Lines and waiting lists at car dealerships booked a year in advance, lines at convenience stores, e-commerce is booming and looking forward to a record year. Lines at gas stations, have you seen lines at gas stations?
Queues in hyper or supermarkets and in large or small stores, in the market, at fairs on February 14, March 1, March 8, Easter, religious holidays, folk holidays, at stalls, snacks and pickles at folk festivals. Congestion and queues on city X or city Y days.
Queues to ATMs, in the days of Ceausescu there was no such thing. Queues at bank branches are gradually returning.
Success at home: queues for oversubscription for Hydroelectric shares.
All the summer festivals are coming up, where there are queues for tickets, queues at the food stalls and snacks from the festivals, Untold is sold out. Every day, hundreds of thousands of Romanians enter and leave the country.
And this despite the fact that the prices of the vast majority of consumer goods have doubled and tripled. To sell something, Romanians line up.
And, contrary to these notions, this summer has been full of strikes and discontent. Businessmen are tearing their hair out over the shortages they face and are threatening a government that wants to impose new taxes and duties. Financial analysts tell us that everything is falling apart because we are not collecting enough revenue and that we are in for an unprecedented crisis. And the authorities are throwing increases in salaries and pensions, aid, allowances, compensations, ceilings, subsidies and benefits into the economy in order to support the troubles of the Romanians.
Tough months in 2023, we look forward to an even tougher 2024.