The United States Securities and Exchange Commission (SEC) finally rejected the request of the exchange house CBOE BZX Exchange to authorize a publicly traded bitcoin fund managed by VanEck. The financial instrument, known as ETF (Exchange Traded Fund), sought to directly monitor the price movements of bitcoin.
The SEC released its decision in a 51-page document, dated this Friday, November 12. The main argument put forward by the regulator is that BZX did not prove to be 'designed to prevent fraudulent acts and practices and manipulators and to protect investors and the public interest.
CBOE BZX Exchange and VanEck filed the ETF application with the SEC on March 19 this year. Its approval implied a rule change that would allow a bitcoin spot fund to be legally listed. However, the regulator considered that the proposed product does not facilitate "the availability of necessary information to investigate completely a manipulation if it happened, unlike those already approved in that country, which are based on the futures market.
The characteristic of an ETF based directly on an underlying asset, such as bitcoin, is that the issuer would hold physical reserves of BTC. Meanwhile, futures ETFs are based on contracts where a purchase-sale agreement is established with a stipulated price and date.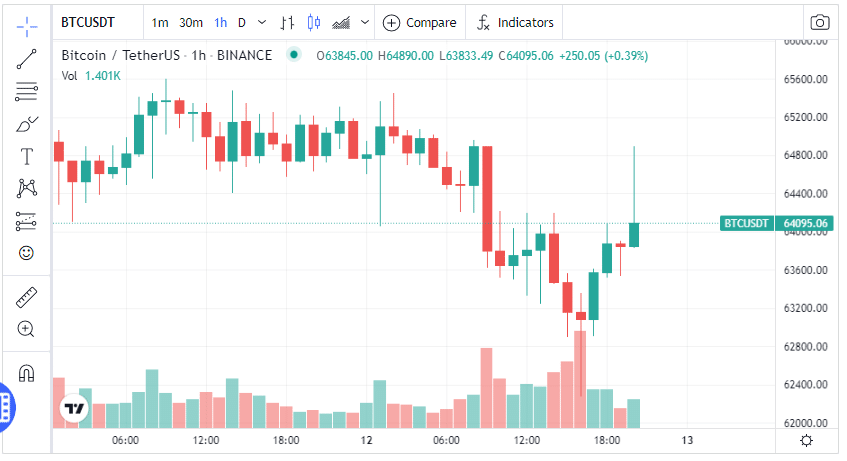 The approval of a financial product such as that proposed by CBOE and VanEck has been requested by different companies in recent years. So far the SEC has rejected each of the requests, citing concerns about the lack of regulation. In countries like Canada, spot bitcoin ETFs have already been traded since early 2021.
SEC prefers Bitcoin futures
Last week two US congressmen sent a letter to the SEC requesting approval of a bitcoin exchange-traded fund for spot or "spot", as it is also known. As reported by CriptoNoticias, the representatives argued that ETFs Backed Directly On Bitcoin Offer Greater Protection To Investors, since the price is based directly on the market value.
In mid-October, the SEC approved the first bitcoin futures ETF, which was presented by ProShares. The instrument began trading on the New York Stock Exchange (NYSE) with a collection close to USD 3.5 billion in the first 4 days. So far, the regulator has authorized three exchange-traded funds, based on BTC futures. Among them, one belonging to the VanEck fund manager himself.