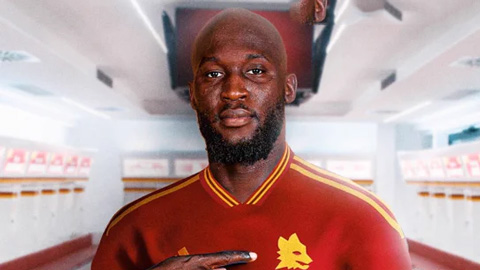 After several days of negotiations, Roma and Chelsea finally came to an agreement. However, the credit fees differ between British and Italian newspapers. The Daily Telegraph quoted a price of 8 million euros, while Sky Sport Italia was only 5 million euros.
The fee initially offered is €10m and Chelsea will pay part of the Belgian player's salary. But at the end of the day, loan fees are lower and Lukaku is willing to accept a salary of just €7.5m per season compared to the €12m he receives at Stamford Bridge.
Chelsea included a €43m release clause in Lukaku's contract, according to The Telegraph. But Roma has no obligation to buy next June when the loan agreement expires.
After a weekend in Brussels, Lukaku is now in London ready to sign boss Dan Friedkin and director Thiago Pinto.
The private jet, piloted by owner Dan Friedkin, will land alongside Lukaku in Rome around 5pm local time (4pm UK time) on Tuesday, according to Sky Sport Italia.
Lukaku will be working with coach Mourinho for the third time. The Special managed the Belgian striker for a year and a half at Old Trafford from summer 2017 to December 2018. Prior to that, he also briefly coached Lukaku at Chelsea in 2013.