Also coming this Halloween month is the finale of the first season of 'The Lord of the Rings: The Rings of Power'.
October is the month of Halloween par excellence and it also brings new series premieres to the extensive Prime Video catalog that you can get hooked on, in addition to the long-awaited finale of The Lord of the Rings: The Rings of Power with the broadcast of its eighth and last episode, thus giving rise to the renewed season 2.
Prime Video Premieres October 2022 (movies): This month one of the funniest movies of this year and an Oscar candidate
For lovers of thrillers with a touch of terror, the platform of streaming debuts a British series about the hour of the devilplus a disturbing sci-fi series starring Chloë Grace Moretz with the creators of Westworld behind the project.
We leave you below with all the premieres of series that you have prepared Prime Video for this month of October 2022:
Missing – season 3
New cases of disappearances return for Group 2 of the Disappeared of the Central Brigade. The chief inspector Santiago Abad, Sebas, Azhar and Rodrigo return to their old ways to solve cases that at first seem impossible.
Premiere: October 7
The Lord of the Rings: The Rings of Power – Season Finale
The first season of the series about the Second Age of The Lord of the rings comes to an end with the broadcast of the eighth and final episode. Despite its ending, remember that the streaming platform has already renewed it for a long-awaited season 2. Will we be able to see Sauron in action?
Premiere: October 14th
The Peripheral
The story revolves around Flynne Fisher, a woman trying to keep her broken family together in a forgotten corner of future America. Although she is ambitious and intelligent, she has no future until she knocks on her door.
Premiere: October 21
The Devil's Hour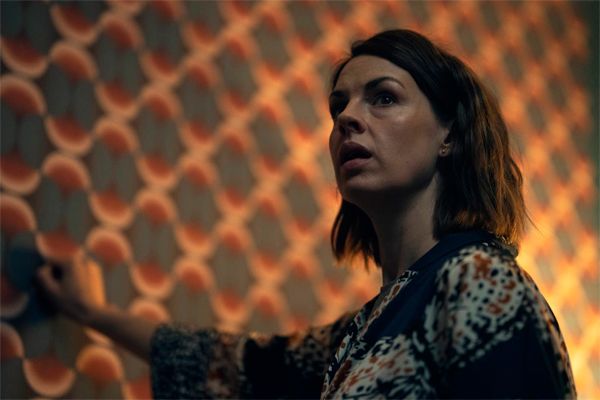 Lucy Chambers has a problem, she wakes up every night at exactly 3:33 am in the middle of the so-called devil's hour. When her name is connected to a series of brutal murders where they live, the answers that have evaded her all these years will finally come into focus.
Premiere: October 28
-OTHER SERIES THAT ARE INCORPORATED INTO THE PRIME VIDEO CATALOG IN OCTOBER 2022-
Premiere: October 7
Queralt. The fifth miracle medal
Premiere: October 8th
If you want to be up to date and receive new releases in your email, sign up for our Newsletter