Now all Mac users will be able to enjoy one of the most popular livestreaming apps.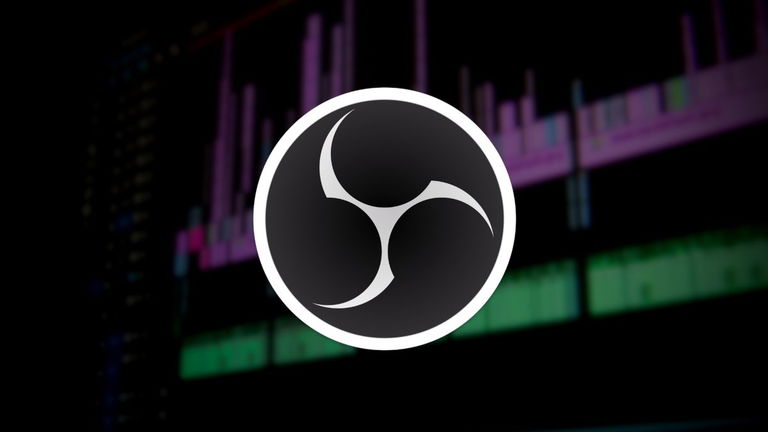 While the app has been available to users with macOS computers, it was only compatible with Macs that had the architecture of the Intel processors.
However, as we recently saw with the recent optimization of Microsoft Teams for Mac Silicon, the Open Broadcaster Software Project has recently released the first beta of OBS Studio 28, which in addition to adding over 30 new features and noticeably improve performance, too will be able to be executed natively on Mac Silicon from Apple.
The performance change will apparently be noticeable
According to the notes offered by the developers on the web for GitHub to download the OBS Studio beta, thanks to the new native support for Apple Silicon, the computers that mount M1 and M2 chips will enjoy the program in a more optimal way and without x86 emulation.
However, they add that many third party plugins will not be available for Apple Silicon users yetso if this is the case for you and you don't want to lose some plugins, it's a good idea to continue using x86 builds of OBS and wait for the developers to extend this support.
Although supported, previous performance was poor
Thanks to technology Rosetta 2, Silicon Macs can run applications that are natively developed for Intel architecture without much of a hitch. But this compatibility does not equal performance.
Although the applications can be executed, no app could harness the full potential of Applenian-made ARM chips. Luckily, thanks to the new native support, they not only run faster and with better optimization, they also consume less power, which comes in handy if you have a MacBook.
What other news does the OBS Studio 28 beta bring us?
For Mac users, there is no doubt that the best news is that they will finally be fully compatible, but to improve this news even more, there is many interesting changes that deserve to be mentioned.
OBS Studio 28 Beta 1 is now available for testing! This will be a HUGE update including HDR support, Apple Silicon support, Qt 6, AMD encoder improvements, NVIDIA background removal, new theme and much, much more.
According to OBS Project Tweet and the information available on its forum, the support for 10-bit HDR videoin the same way we will also enjoy ScreenCaptureKit API support, which will allow screen recording with high performance on macOS. Additionally, there is also a major improvement regarding compatibility with Apple's VT encoder.
But of course, not everything can be so good; there is also bad news. This new beta also has important changes when representing the dropout for some operating systemsNote: The new version OBS Studio 28 will not be compatible with macOS versions 10.13 and 10.14, Windows 7 and 8, and also not with Ubuntu version 18.04. This lack of support is due to the fact that the application also will no longer support 32-bit architecture.