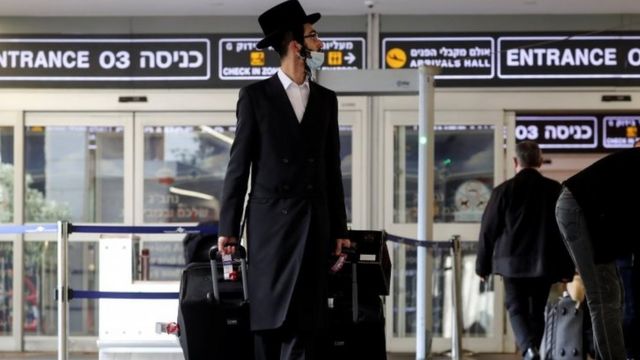 International borders are slowly closing again.
Israel announced on Saturday night that it will ban foreigners from entering the country for 14 days to try to stop the spread of the new strain of the coronavirus.
According to local media, the ban is expected to take effect at midnight Sunday, after full approval by the cabinet.
Previously, several countries had closed their borders to various countries, mainly in southern Africa, but Israel is the first to announce a new total closure for all foreigners.
Israel has so far confirmed a case of the omicron strain, first detected in South Africa.
The latter country has complained that it is being "punished", rather than applauded, for discovering omicron earlier this month.
The World Health Organization (WHO) has warned that the new variant is "worrisome," and preliminary evidence suggests an increased risk of reinfection.
However, the WHO has warned against countries hastily imposing travel restrictions, saying they should pursue a "scientific and risk-based approach."
In addition to the entry ban for foreigners, a mandatory three-day quarantine would be required for all vaccinated Israeli citizens, and a seven-day quarantine for those who have not been vaccinated to return to the country.
The cabinet also authorized surveillance of confirmed coronavirus patients by Israel's Shin Bet security agency.
By early Saturday, Israeli authorities had included 50 African nations on the so-called "red" list.
All Israeli citizens returning from those countries must self-quarantine at government-approved hotels and undergo COVID testing.
A ban was imposed on Friday on foreigners entering Israel from most African countries.
Israel has confirmed more than 1.3 million covid infections since the start of the pandemic, with more than 8,100 deaths, according to the Johns Hopkins University in the United States.
Now you can receive notifications from BBC News Mundo. Download the new version of our app and activate them so you don't miss out on our best content.