The Netflix production with Adam Driver, Greta Gerwig, Jodie Turner-Smith, Don Cheadle, Raffey Cassidy, Sam Nivola, May Nivola, André L. Benjamin and Lars Edinger will be seen on August 31 at the Lido.
After its already long confrontation with Cannes, Netflix continues to consolidate its alliance with Venice. White Noise, transposition of the novel by Don DeLillo, will be the inaugural film and will also be in the Official Competition. The news was known a day before the conference in which the rest of the program will be announced.
White Noise tells the story of Jack (played by Adam Driver), a professor who made a name for himself teaching Hitler studies at an arts college. With his fourth wife, Babette (Gerwig) and his children, they try to navigate the usual rocky passages of family life. But their existence is put to the test when an "airborne toxic event" forces them to face the threat of death together.
Baumbach had already been to the Lido with another Netflix movie, story of a marriagealso with Adam Driver, in the 2019 edition. Netflix is ​​expected to have up to four movies in this 79th edition (August 31 to September 10): Blondea Marilyn Monroe biopic directed by Andrew Dominik with Ana de Armas; Bardo, False Chronicle of a Handful of Truths / Bardo, or false chronicle of a few truths, by the Mexican Alejandro González Iñárritu; Y Athenaby Romain Gavras.
It was also confirmed that The Sonby Florian Zeller, with Hugh Jackman, Vanessa Kirby and Laura Dern, will be part of the forthcoming Mostra.
WEEK OF CRITICISM
This Monday the 25th, the programming of the 37th edition of the parallel section Critics' Week was also announced
Opening Movie – Out of Competition
THREE NIGHTS A WEEK (Three nights per week) by Florent Gouëlou – France
in competition
ANHELL69 by Theo Montoya – Colombia
BEATING SUN (So much that le soleil frappe) by Philippe Petit – France
EISMAYER by David Wagner – Austria
DOGBORN by Isabella Carbonell – Sweden
HAVE YOU SEEN THIS WOMAN? (Da li ste videli ovu ženu?) by Dušan Zorić and Matija Gluscevic – Serbia
MARGINS (Margini) by Niccolò Falsetti – Italy
SKIN DEEP (Aus meiner haut) by Alex Schaad – Germany

Closing Film – Out of Competition
queens (Malikates) by Yasmine Benkiran – Morocco

Special Feature – Out of Competition
BLOOD (O Blood) by Pedro Costa – Portugal [1989, copia restaurada]
---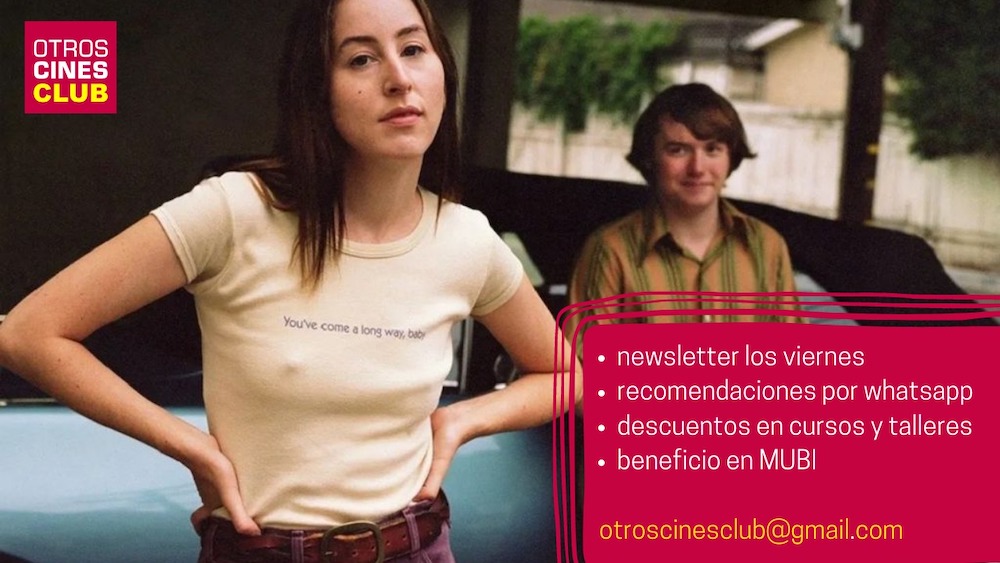 Subscriptions are the best way for readers to directly support independent journalistic endeavors and help sustain a quality product that maintains access to all its content for free.
what does it offer OtherCinemas/Club to all its partners and associates?
-Every Friday first thing in the morning they receive in their e-mail box a careful and curated newsletter with analysis of audiovisual trends, festivals and news in the universe of cinemas and streaming.
-Access without additional charge to the last 20 exclusive newsletters.
-Every Wednesday night they reach their cell phones recommendations in audio and in text of movies and series through our whatsapp channel.
-They can access three months free of charge on the prestigious streaming platform MUBIspecialized in auteur and quality cinema.
-They have discounts throughout the year our courses and workshopsin addition to other benefits that we communicate every month.
What types of subscriptions to OtherCinemas/Club Are they available via Mercado Pago?
STANDARD SUBSCRIPTION: 300 pesos monthly.
subscribe
MAX SUBSCRIPTION: 500 pesos monthly.
(Video and text content will be sent in advance and/or exclusively, there will be additional discounts on our courses and workshops, and priority access to our activities).
subscribe
ANNUAL MAX SUBSCRIPTION: 5,000 pesos per year.
subscribe
COMPANY SUBSCRIPTION: 5,000 pesos per month.
(Those companies that join us will have, in addition to the benefits for all individuals, a banner of 330 x 120 pixels on the home page of the site as institutional support).
subscribe
MORE INFORMATION:
For any questions or further information you can write to our email: OtherCinesClub@gmail.com