In the 90s, Chile was far from being an obligatory place for the big rock tours. For this reason, the fact that the second edition of a Monsters of Rock in Santiago had been confirmed was cause for celebration. Especially with a poster that featured Faith No More, Ozzy Osbourne, Alice Cooper and various names in rock and heavy.
If the first version of Monsters of Rock made us shake our heads with Kiss, Slayer and Black Sabbath debuting in Chile, its sequel simply exceeded expectations. That would be the first time that we would see the prince of darkness in these parts and one of the symbols of shock in rock. Megadeth, Therapy? and Paradise Lost would complete the scene we witnessed on Thursday, September 7 and Friday, September 8, 1995 at the then Teatro Monumental, now Caupolicán.
But the memory that was inscribed forever in Chilean popular culture was not the first time for rock legends, but the return of what could perfectly well be the most beloved North American rock band in Chile. And for a "special" way of showing affection from the fans.
Mike Patton and a rain of "chickens" in the Caupolicán
In those days, Faith No More already had a fan base in Chile thanks to its anecdotal appearance at the Viña del Mar Festival. And if we look at history in perspective, it is in its second time in our country that the intensity and connection between the band and Chilean fans, an instance that started the surreal cult of Mike Patton and his companions.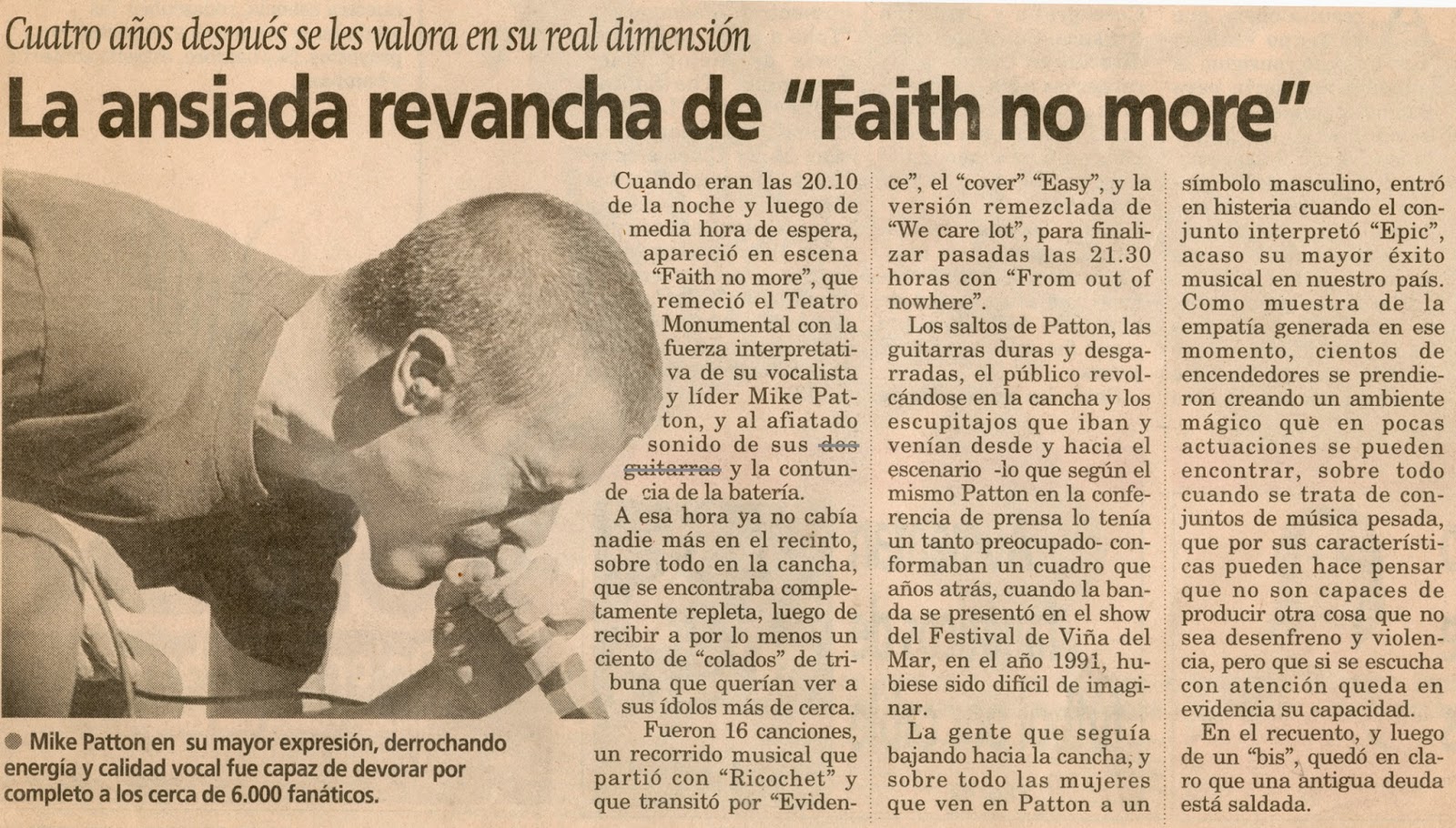 The group was on tour showing their most recent album "King For A Day Fool For A Lifetime", when it was their turn to headline the second day of Monsters of Rock in Santiago de Chile. After the Paradise Lost set, the place was packed to the brim, with people even backstage. And Mike Patton and his team went in to kill with everything.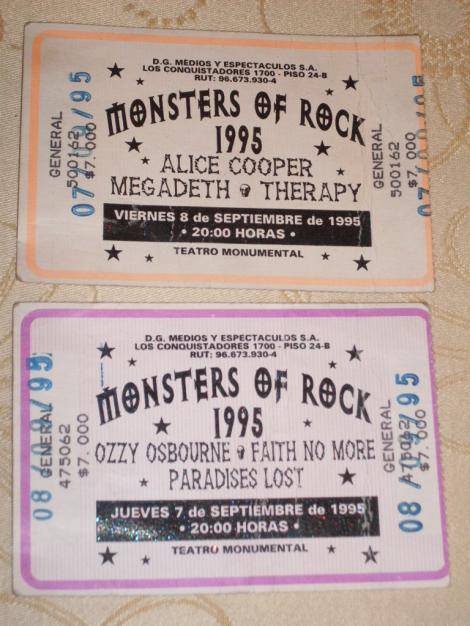 The devastating start of "Ricochet" made it clear that the singer was completely unleashed. And in the middle of "Midlife Crisis", both the singer and the rest of the band they began to receive spit from the public. And Mike Patton found nothing better than to challenge the public to point those "chickens" at his mouth.
Undoubtedly, a moment of anthology in the live rock blog in Chile. A moment that today is 26 years old.