Published:
Nov 16, 2021 12:09 GMT

Mayor Francis Suárez explained that payments will be made through a digital wallet. The authorities will work with various cryptocurrency exchanges to allow citizens to purchase a wallet, register and be verified.
The city of Miami will soon become the first in the United States to "give directly to its residents dividends for the performance of bitcoin"Francis Suárez, mayor of Florida's tourist capital, announced to CoinDesk TV last week.
The performance comes from the launch, in summer 2021, of MiamiCoin, the city's own cryptocurrency, which in the last three months has generated a profit of more than 21 million dollars for Miami, Suárez explained. If that revenue were annualized, it would equal about a fifth of the city's total annual tax revenue, which is $ 400 million, he said.
The mayor explained that the city will carry out the payments through a digital wallet and will work with various cryptocurrency exchanges to allow their residents to purchase a wallet, register, and be verified.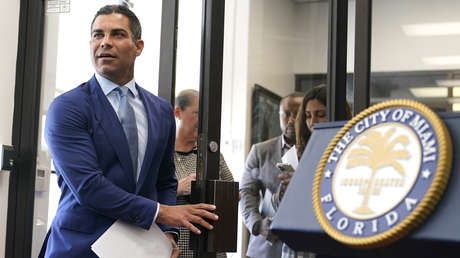 In addition, he declared that in the long term this approach could potentially eliminate the need for citizens to pay taxes, something he describes as "revolutionary." "I see very quickly a world where the 'satoshi' system is what you use to make payments," he said. "We need people to understand that […] Yes, we want them to have bitcoin, but we also want to increase the usefulness of bitcoin ", he emphasizes.
He also says there is a lot of work to be done in terms of creating a recording and verification system for bitcoin performance, revealing that it is all part of a bigger innovation plan for Miami. "We try to create a comprehensive bitcoin and cryptocurrency ecosystem to be America's most crypto-friendly city", he points out.
For his part, Patrick Stanley, founder and CEO of CityCoins, which created and manages MiamiCoin, affirmed that Suárez "has just turned his city into an 'oil-producing country' that gives the interests of bitcoin to its citizens." "It's incredible," he concluded.
If you liked it, share it with your friends!