The 77-inch build of the i 77 also received a larger internal storage.
Loewe has announced the expansion of its range with another giant TV. The bild i 77 arrives, which, as the name suggests, has a diagonal of 77 inches. It received an OLED-EX panel made by LG Display, the same display found in the South Korean company's C3 device.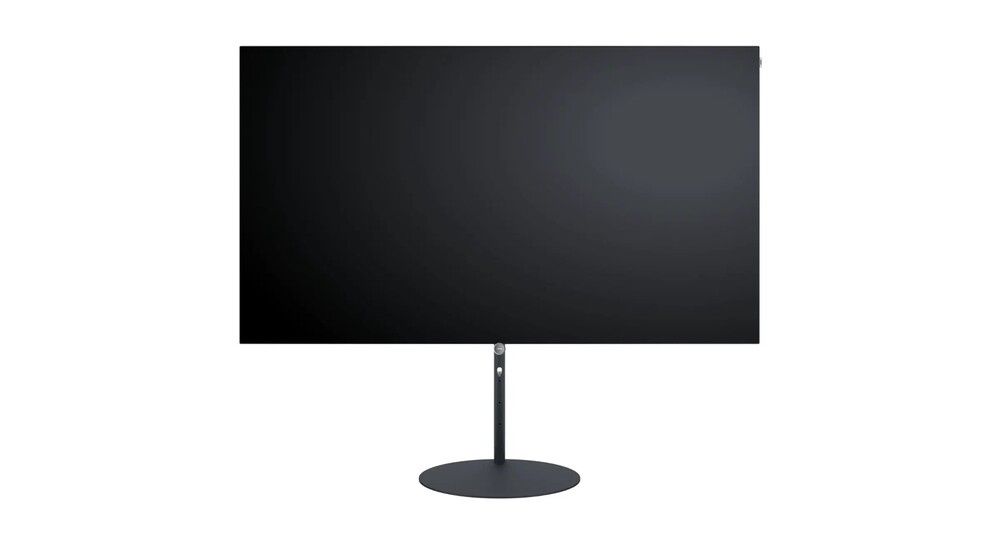 (+)
The model provides a display of 3840×2160 pixels, i.e. 4K, and supports the display of high dynamic range content. Peak brightness theoretically reaches 1100 cd/m², so the HDR effect is certainly impressive. The maximum refresh rate of the screen is 120 Hz, and the model supports the use of AMD FreeSync and NVIDIA G-Sync Compatible processes, so the device is likely to be suitable for games.
An addition to the Loewe bild i77 is a built-in soundbar, which probably guarantees better sound quality than usual, and a built-in 1TB hard drive would also be useful, allowing you to record programs. The device is optionally available with a special stand that reaches from floor to ceiling, and thanks to this, the product can be raised to a height of 2.9 meters with relative ease. The TV uses the Vidaa optical system known from Hisense TVs.
The 77-inch Loewe bild i 7700 is very expensive at €6,000 (~HUF 2,300,000), about 40 percent more than an LG C3 of the same size and with the same panel.