"It was tragic." Jonati Joey Yedidsion, the lawyer who represents the victims of religious leader Naasón Joaquín García, is bluntly honest about the unexpected outcome of the biggest case in memory against a Mexican religious minister for sexual abuse. Just a few months ago, the defense of the self-proclaimed apostle of La Luz del Mundo acknowledged that his client could have spent the rest of his life behind bars, but a last-minute agreement with the California Attorney General's Office gave him access to a reduced sentence of just over 16 years in prison. "It was nothing close to what we expected," she says. The guilty confession, however, is not the last chapter of the story.
Yedidsion announces in an interview that within a couple of weeks it will file a battery of civil lawsuits, at least one for each of the five complainants, against Naasón Joaquín and the leadership of La Luz del Mundo for facilitating and covering up the abuses. Unlike criminal proceedings, civil cases are usually resolved with payment for damages caused. The lawyer, with extensive experience in cases of sexual violence, points out that there are compensations that range from five to seven figures, from tens of thousands to several million dollars, but she has not yet advanced a figure. "No amount of money will be enough to repair the damage that Naasón Joaquín caused to the victims, there is nothing that can erase those wounds and the trauma they suffered," she says. "But I'm going to push to get them as much as possible," she adds. To this would be added a compensation that the judge will establish by criminal means in a new hearing next August.
Although mountains of incriminating evidence were expected to be revealed, Naasón Joaquín did not answer for any charges of rape, possession of child pornography or human trafficking. To date, the reasons that led the Prosecutor's Office to reach an agreement with the religious leader remain unknown. Yedidsion was not involved in the negotiations, but says the explanation her clients received was that prosecutors feared a procedural error could allow defense lawyers to drop the case. It was a conservative bet. "The only ones who know the reasons are them," she says. None of her representatives was consulted at the time of deciding.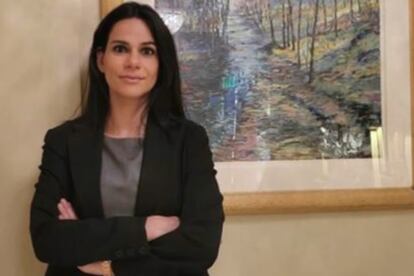 "If I'm honest," confesses the lawyer, "I still wonder how much it influenced that the victims of Naasón Joaquín García were Latino." La Luz del Mundo was founded in the Mexican city of Guadalajara in 1926, but from the 1980s and 1990s it experienced a period of expansion that led it to have performances in more than 50 countries. His biggest core of supporters abroad, however, is in Central America and the United States, where he has dozens, if not hundreds of cells. It was a case tried in the United States for crimes that were committed in the United States, but it received much more media attention in Latin America than in that country.
"I think there was attention in the United States, but nothing compared to what we imagined, this is one of the most terrible cases I have faced since I specialized in sexual abuse." Other similar cases come to mind, such as that of the NXIVM sect, which involved (white) television celebrities and resulted in the 120-year prison sentence against its founder, Keith Raniere. Also the case of Warren Jeffs, the "prophet" of the fundamentalist Mormons, a polygamous and overwhelmingly white denomination, who was sentenced to life in prison for two counts of sexual violence against minors. "I think those cases got a lot more publicity, a lot more media coverage, and because of that, the perpetrators faced very different consequences," he says.
"It's devastating, but it's sadly true," Yedidsion says of the role of race in American justice. "These are cases that are resolved by a jury of 12 people with different mentalities and personalities, but also with biases and predispositions," explains the lawyer. "In my experience, minorities are not valued in the same way as other members of the community, whether they are Hispanic, black, or any other ethnicity," she says. "I hope I'm wrong, I hope it's not true, but it's my opinion," she clarifies.
All these imponderables are added to the fact that the victims denounced who, according to the religion in which they grew up, is the "representative of God on Earth". "I have no doubt that La Luz has valuable principles and teachings," says the lawyer. "But I think that what Naasón did is very similar to the ideologies of some sects: a charismatic leader, revered, the them against us mentality, the strict hierarchy, the secrecy (…) all this allowed him to get away with practically anything," he muses. "All the complainants were very scared of the consequences of challenging who they believed and taught them that he was God," she says about her clients, referred to in the case as Jane Does to protect your identity and your safety. "These girls were true heroes in being the first to dare to speak out about these abuses, they made a huge sacrifice," she says.
Yedidsion hopes that the way the authorities handled the case will not discourage more people from coming forward. "Sexual abuse is something so private, so painful and so personal that it's really hard for victims to speak up and come out," she says. "Certainly an outcome like this, with a plea deal that may not be fair given what happened, becomes a hurdle," she acknowledges. "But, in the end, Naasón will be in jail for 16 years and eight months, something that is not little and that would not have been possible if these women had not had the courage to denounce him," she says.
Even behind bars, the leader of La Luz del Mundo has multiple fronts open: investigations in the United States and Mexico; civil lawsuits such as that of Sochil Martin, the first woman who uncovered the abuses, and now the new demands of the Jane Does, plus those who join. "Naason did not act alone," says Yedidsion. "Nobody at the top of the church did anything to protect these girls, even though they were abused for years, and that's why we're going after them."
subscribe here to newsletter of EL PAÍS Mexico and receive all the informative keys of the news of this country