On Tuesday afternoon, the Vatican said that Pope Francis did not intend to glorify Russian imperialism with his comments, which the Kremlin described as "very, very encouraging," Reuters reported.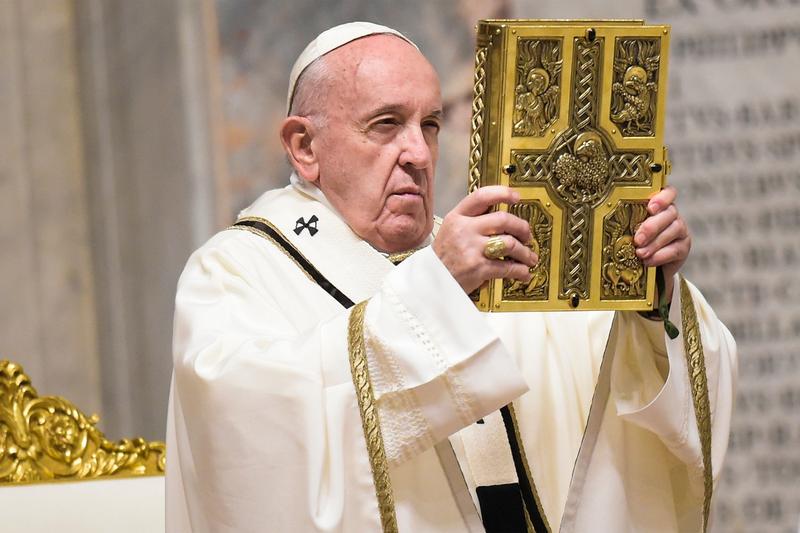 Pope FrancisPhoto: AFP/Profimedia Images
The supreme pontiff has come under fire in recent days after he told young Catholics in Russia last week that they were the heirs of tsars like Catherine II and Peter the Great, which President Vladimir Putin himself used as an example to justify Moscow's actions. . in Ukraine.
"You are the heirs of great Russia: the great Russia of saints, tsars, the great Russia of Peter the Great, Catherine II, the great Russian Empire, culture, so much culture, so much humanity. You are the heirs of the great mother Russia. Go ahead," said, among other things, the leader of the Catholic Church.
Both Peter the Great and Catherine II expanded the Russian Empire to include part of today's Ukrainian territory.
The Ukrainian government has called comments made by Pope Francis in a video message to young Catholics gathered in St. Petersburg last week "deeply regrettable."
"The Pope intended to encourage the youth to preserve and propagate everything positive in the great Russian cultural and spiritual heritage, and he, of course, did not want to rejoice at the imperialist logic and statesmen (whom he) mentioned in order to point to certain historical reference periods," Vatican spokesman Matteo Bruni said on Tuesday.
The Kremlin said that Pope Francis recognizes the Russian version of history
Despite clarifications from the Vatican, Kremlin spokesman Dmitry Peskov on Tuesday praised Pope Francis for his comments.
"The sovereign pontiff knows the history of Russia and this is very good. It has deep roots, and our heritage is not limited to Peter (the Great) or Catherine, it is much older," he said.
Russians traditionally claim descent from a group of medieval principalities that formed around Kyiv, collectively known as Kievan Rus.
President Vladimir Putin has stated several times since the start of the war in Ukraine that the country has no traditions of its own statehood and that Russians and Ukrainians are one people.
Historians and Western scholars show that these statements of his are false and are a model of historical revisionism in favor of Moscow.
But Dmitry Peskov on Tuesday referred to "the Russian state, activist groups, schools and universities" which, he said, "are now carrying this legacy of our youth, reminding them of this."
"And the fact that the supreme pontiff supports these efforts is very, very gratifying," said a spokesman for President Vladimir Putin.
Follow the latest events of the 552nd day of the war in Ukraine LIVETEXT on HOTNEWS.RO