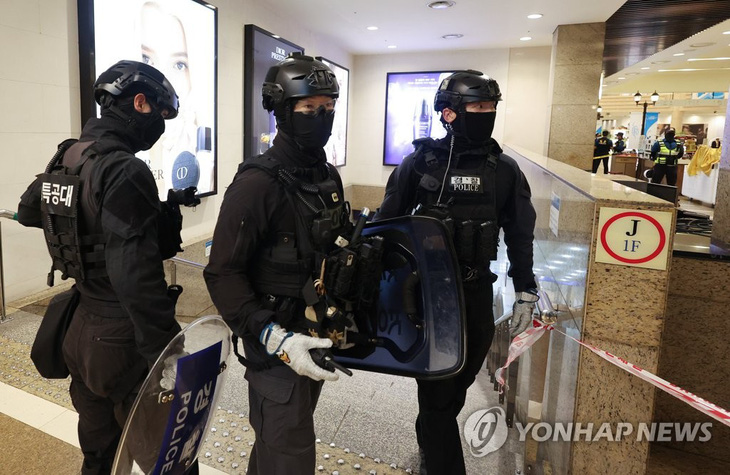 One person died and 12 were injured after a young man drove his car into a sidewalk and desperately stabbed people at a department store in Seongnam, south of Seoul. As a result of a collision with a car, four people were injured, nine people were stabbed. One victim died.
According to the Yonhap News Agency, the suspect, aged 20, was arrested just 10 minutes after receiving the case report at around 5:55 pm.
According to sources, the suspect works in the delivery industry.
According to witnesses at the scene, the suspect was wearing black clothes, sunglasses, and was brandishing a knife about 50-60 cm long to attack people.
Some witnesses suggested that there were several perpetrators, but the police concluded that the suspect acted alone, without accomplices.
Police say the suspect remains silent even about his motives.
Not too long ago, on July 21, a 33-year-old man named Jo Song also stabbed to death an unknown victim of about 20 years old near Sillim station in Seoul. Cho then attacks three more in a nearby alley.
The suspect was arrested two days later and charged with murder and attempted murder.