Published:
Nov 13, 2021 02:48 GMT

The entrepreneur sees the main cryptocurrency as merely a hedge against rising costs, taking into account upward inflationary trends.
Chris Flowers, a prominent American investor and CEO of private equity investment firm JC Flowers & Co., was skeptical about bitcoin as an extended form of payment.
"Bitcoin is really laughable as a serious and alternative method of payment. It is too slow and too expensive"said the manager on Friday when speaking at the SuperReturn conference, held in Berlin (Germany), as quoted by Bloomberg.
The businessman also rejected the idea that the main cryptocurrency is an ideal hedge against rising operating costs, given rising inflationary trends. In that sense, he said that those who decide to invest in digital resources they don't care so much of inflation.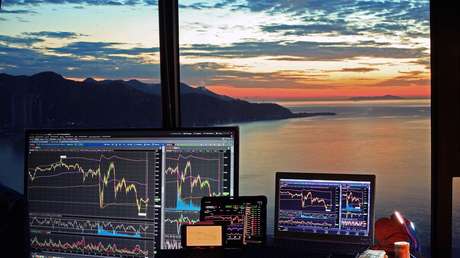 "When was the last time you talked to a 25-year-old who said, 'You know, I'm very worried about inflation.' I don't think that's what's happening," he said.
As for markets where cryptocurrency could be used, the specialist pointed to countries with low stability, such as Afghanistan or Venezuela, where transaction costs are not very important.
Meanwhile, this week bitcoin beat its all-time high to get to trade this Wednesday above $ 69,000. The rise occurred after it was revealed that the level of inflation in the US stood at 6.2% this October, a percentage not seen since November 1990.
After the rise, the cryptocurrency lost a part of its advances: its current price hovers around $ 64,000, according to data from Binance.