In the context of participating in a meeting of EU defense ministers held in Spain, Minister of National Defense Ángel Tilvar signed a letter of intent between MApN, the Ministry of Defense of the Kingdom of the Netherlands and Lockheed Martin regarding the establishment of an F-16 training center.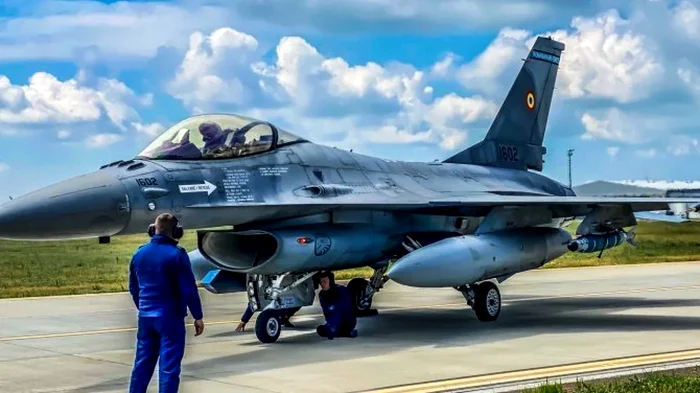 In the first phase, the training center will be used to train Romanian pilots.
"The letter of intent that I have signed concerns the establishment of an F-16 Training Center in Romania, an initiative designed to support the development of the skills of Romanian pilots in operating F-16 aircraft in a variety of strategic missions. Through this centre, Romania seeks to provide a high quality learning environment with access to technical resources and the latest know-how, not only for Romanian pilots, but also for pilots from allied and partner countries, including Ukraine.a," said the Minister of National Defence.
To implement this project, the Royal Netherlands Air Force will contribute by deploying several F-16 aircraft at the 86th air base "Aviator Lieutenant Gheorghe Mochornita", thereby contributing to the effective training of Romanian pilots. Lockheed Martin will also provide the highest level of technical support through flight instructors and engineering staff. This close collaboration ensures comprehensive training in line with international standards.
The F-16 training center at the 86th air base will become a corresponding regional center, and this fact is already confirmed by the signing of the Joint Declaration at the NATO summit in Vilnius in July 2023. Through this agreement, Romania joins other allied countries such as Belgium, Canada, Denmark, Luxembourg, Norway, the Netherlands, Poland, Portugal, Sweden and the United Kingdom of Great Britain and Northern Ireland in supporting the training of Ukrainian pilots for the future use of F-aircraft. 16.
"I express my hope that the F-16 Training Center in Romania will demonstrate its strategic importance, the purpose of which is to meet the complex security requirements of Romania, allies and partners in the region. This joint effort strengthens Romania's position as a regional leader in F-16 pilot training, helping to build alliance, show unity and strengthen Euro-Atlantic defenses." said Minister Ángel Tilvar.
This project not only highlights Romania's commitment to collective security, but also reflects the strong support given to our partners. Through the F-16 Training Center, Romania is strengthening its role as a security provider, making a significant contribution to supporting Ukraine's capabilities in the collective effort to promote stability and security.