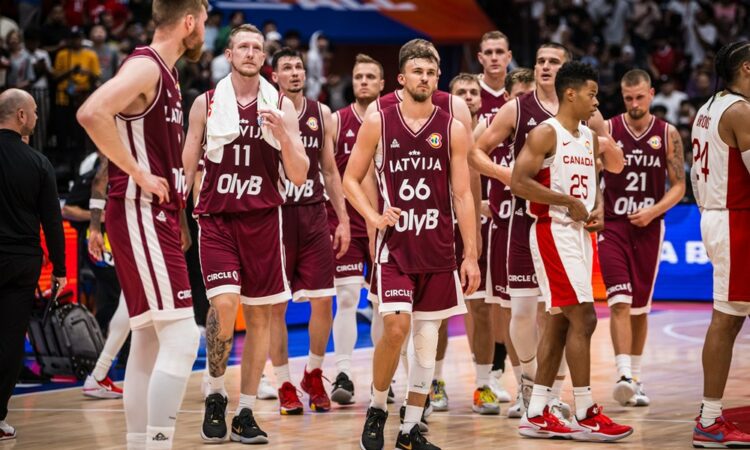 Latvian national basketball team | Photo: FIBA
It became known when the Latvian national basketball team will play the next World Cup matches.
It was already reported that today Latvia lost to Canada with a score of 75:101 and took second place in group H. It was already known that Latvia secured a place in the TOP16 and would continue to play against the top two teams in group G.
It is already clear that one of Latvia's opponents will be Spain, which after two games has scored four points and secured first place in the group. Brazil and Côte d'Ivoire each have three points, while Iran has two points. Tomorrow, in the duel between Brazil and Côte d'Ivoire, it will be determined which team from this group will receive a second ticket to the TOP16.
On the other hand, after today's game, it became known that Latvia will play the next game on September 1 at the stadium at 12:45 against Spain, and on September 3, also at 12:45, the Latvian national team will fight with the team that took second place in group G.
R. Kuruc: We knew that after the break Canada would play aggressively, but we could not answer it
Banki: If they gave me a technical, then the opponent's coach deserves a few