After the appearance of Butragueño Icon Moments in SBC yesterday, today's protagonist is Marcus Thuram Shapeshifters. The French Bundesliga attacker now plays as a center forward, he has four skill moves stars and five bad foot. Your Squad Building Challenge does not expire in FIFA 22 until June 28, its cost is around 175,000 coins and its physical conditions are peculiar. And now it's time to analyze if it will be worth it, if it can be a useful card. Go for it.


FIFA 22 – Thuram Shapeshifters Review
His numbers and stars are great, but this card will be heavily influenced by the 1'92 height and the "Tall and Balanced" Body Type. That type of body is quite negative in short distances, it makes players much less explosive. And for this reason, although the dribbling numbers are very good, on the field they should not look so good.
Thuram Shapeshifters will be your typical physically powerful striker who can annoy enemy defenders on long runs, but won't be able to throw off center backs as easily inside the box as others due to his size. Because in head-to-head, he will not dribble as well as other FIFA 22 players with similar stats which are much smaller.
The positive part is that you can camouflage this lack in many situations thanks to your stars. He executes tricks like the kibble and shoots just as well with both feet. With those resources, he will be able to generate scoring chances despite not being a fine player. Plus, because of the 97 pace, we can apply Engine as chemistry and it will still hit perfection in acceleration and sprinting. Something very positive because his 92 in agility will go to 97 and the 90 in balance will be unbeatable.
While in long races he can do a lot of damage due to his height and 96 in strength. Thuram Shapeshifters won't be your classic wimpy player who goes down easily in a fight, far from it. He will resist some physical contact and take advantage of his body to cover the ball as he advances, just like other tall attackers like Haaland do.
The downside of applying Motor is that it won't increase your natural 95 on positioning and finishing. The unchecking of him will be somewhat worse and he will not have the enormous precision of the most lethal strikers. But they are still decent numbers and finishing will work even better because of the 98 shot power. So, without having the security of the top, yes he must hit a lot of clear chances with both feet. In addition to that it has the trait "Quality Shot" to get more out of the 90 in long shot.
Y a very interesting virtue of Thuram Shapeshifters will be his reliability as an assistant. Although the 80 in long passing is somewhat low, due to his position he will take much more advantage of the 92 in short passing and vision. Apart from that both attributes receive a +5 when applying Engine. So he will be a great passer and from time to time he will surprise with his shipments to space.
Therefore, we are before a DC with very interesting numbers and stars. However, his peculiar physical conditions will make him not perform the same as most FIFA 22 forwards.. That size will be positive in counterattacks and against advanced defenses, because it will resist struggles very well. But on short slots, it won't be as explosive as many other cards. Although luckily, it will camouflage this lack on many occasions thanks to its stars.
From the foregoing, we consider a special competitive version but not valid for everyone. It depends a lot on the tastes of each person.. Some users are comfortable with these rough players, they don't mind that they are a bit clumsy in one on one. But others just want to use very fine attackers that are quite electric and move very skillfully. Depending on your preferences, Thuram Shapeshifters will be more or less interesting.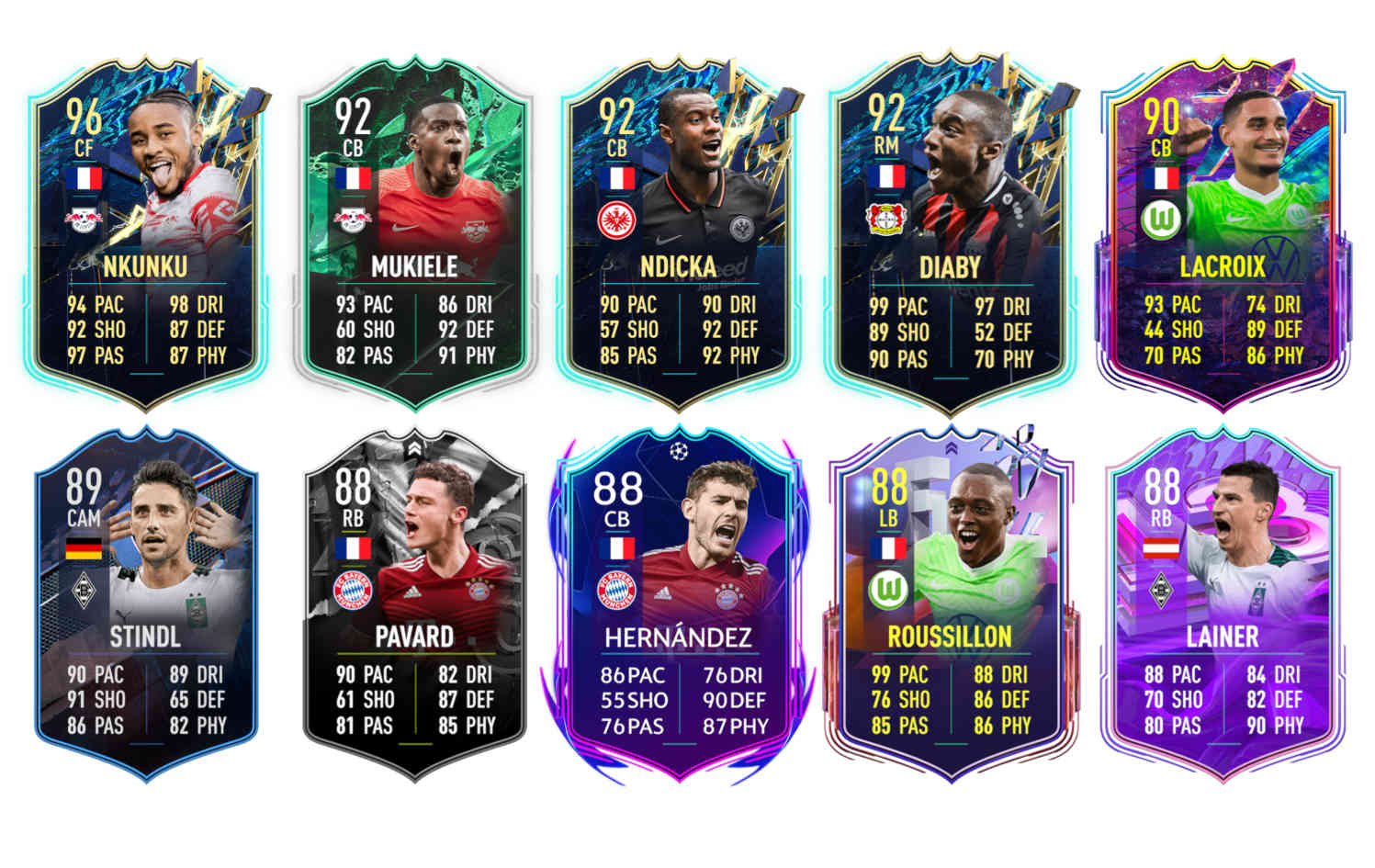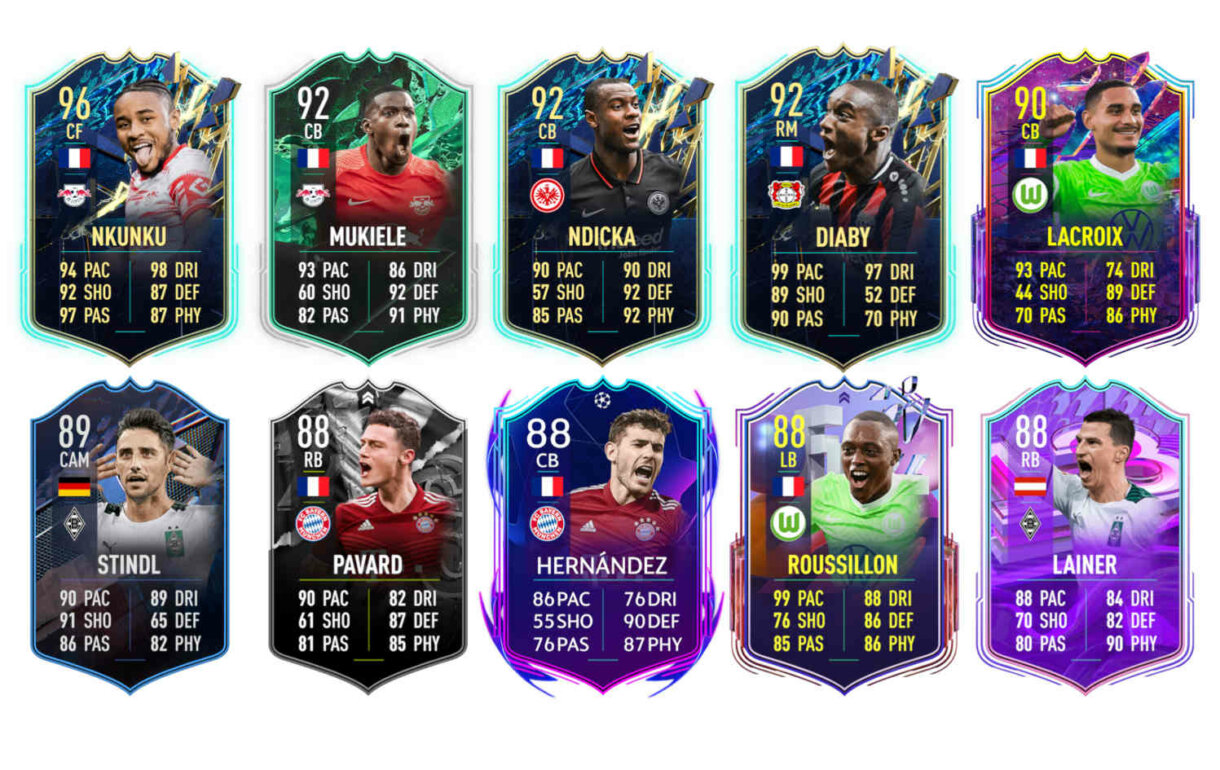 So is it worth it?
Regardless of whether or not it fits with your way of attacking, we consider the expensive SBC for the letter we received. Its cost is not absurd, but it is high. The logical thing would be for it to be close to 100,000 coins, instead of around 175,000.
But anyway, if you like this profile of a physically powerful striker, he is a useful option for teams from France or the Bundesliga. Sure, it's not for everyone, but it is for those who don't mind using crude attackers in exchange for being more dangerous on long runs.
If you are the typical user who only wants to use very thin electric dribble strikers, then we do not recommend Thuram Shapeshifters.. Although his dribbling stats are very good with Motor, they must look much worse with height and Body Type. If you hate footballers who are a bit clumsy at short distances, we wouldn't recommend it.
But if you don't mind that his dribbling isn't devilish and you like to use dangerous strikers on long runs, then yes he would be an interesting signing. Somewhat expensive compared to other recent SBC players, but we'd recommend paying the price to enjoy it. Because with spaces he can do a lot of damage and against closed defenses he will not be exaggeratedly limited thanks to the five bad legs. Although his movements are not smooth, he will make up for it at certain times by driving left and right.
If it fits your style of play, our advice would be to accompany you with someone who is a specialist within the area. That in one-on-one situations it is very explosive, that it is difficult to stop in short distances. Because if the two DC's are of this profile, when the rival is locked up it will be difficult to generate scoring chances of their own.
In the Bundesliga he convinces us more than Lewandowski's best cards, because the Bayern player is quite weak in agility and does not reach 99 acceleration with Motor as chemistry. And we also prefer it over Haaland TOTS because of the stars. The Norwegian is very good at counterattacks and we don't feel as rough as we might imagine because of his own Body Type. But he only combines three of skills with four off leg, he has one less than Thuram in each aspect.
Davies Shapeshifters would also be a valid option in the German league. She's probably less dangerous in the long races because she's 1'83 and only tops 87 in strength. Although inside the area, being smaller and because of his unique body type, it will be easier for him to create scoring chances of his own. We should feel a little more skillful despite the fact that he is not a luxury dribbler. But it is also true that the Canadian is close to 400,000 coins right now. It's much more expensive and quite a few users won't want to pay that much for it, but they can do this SBC.
So Thuram Shapeshifters is a peculiar attacker because of his physique. And because of that, it will be interesting or not according to your own tastes. If you only want to use fine strikers with exquisite dribbling, we do not recommend it.. But if you're looking for someone powerful with a lot of wingspan to deal damage with slots, then we do think he's worth it. Because in counterattacks and against advanced defenses it can do a lot of damage; while in short spaces he will camouflage his rough dribbling with the five of his bad leg.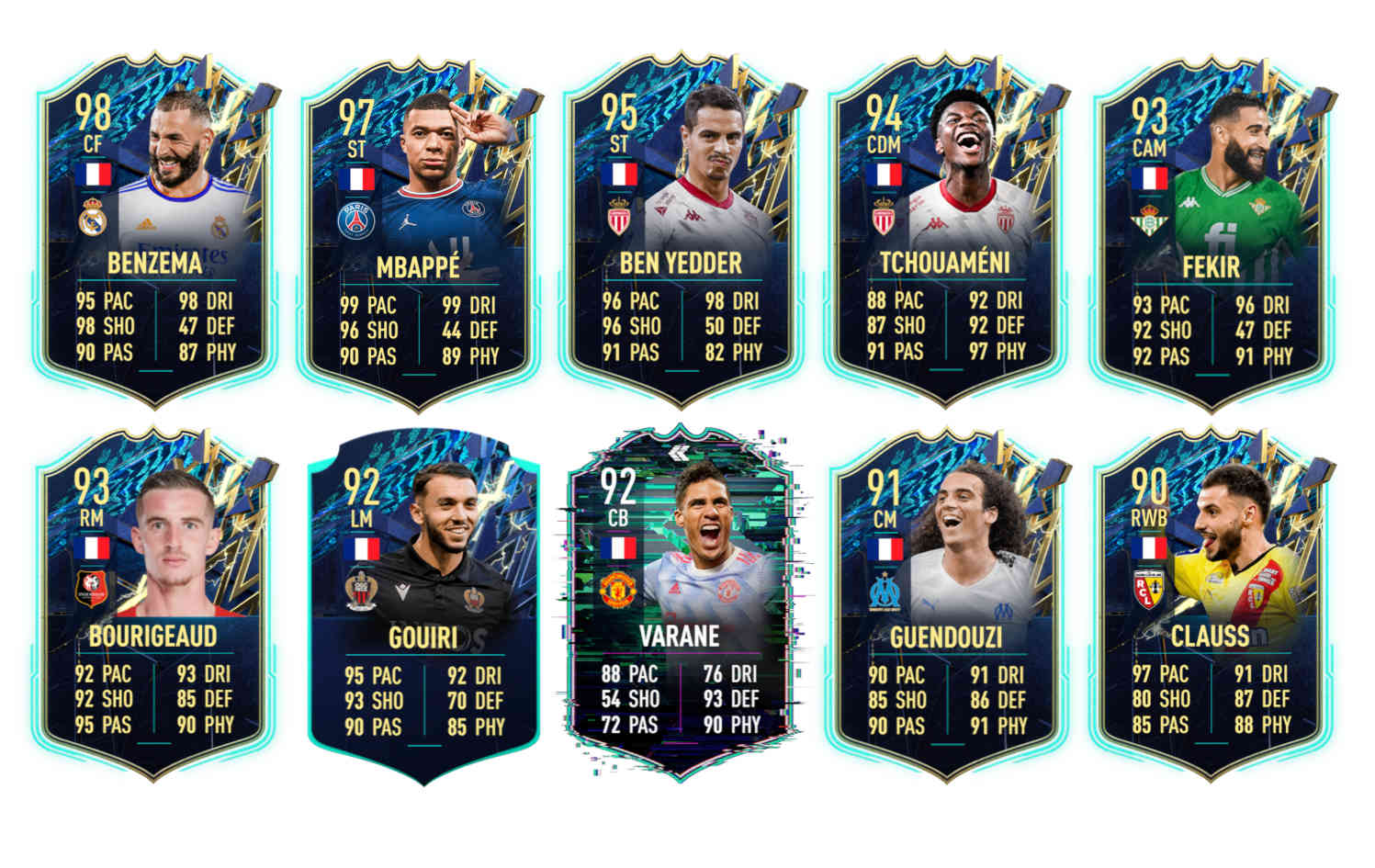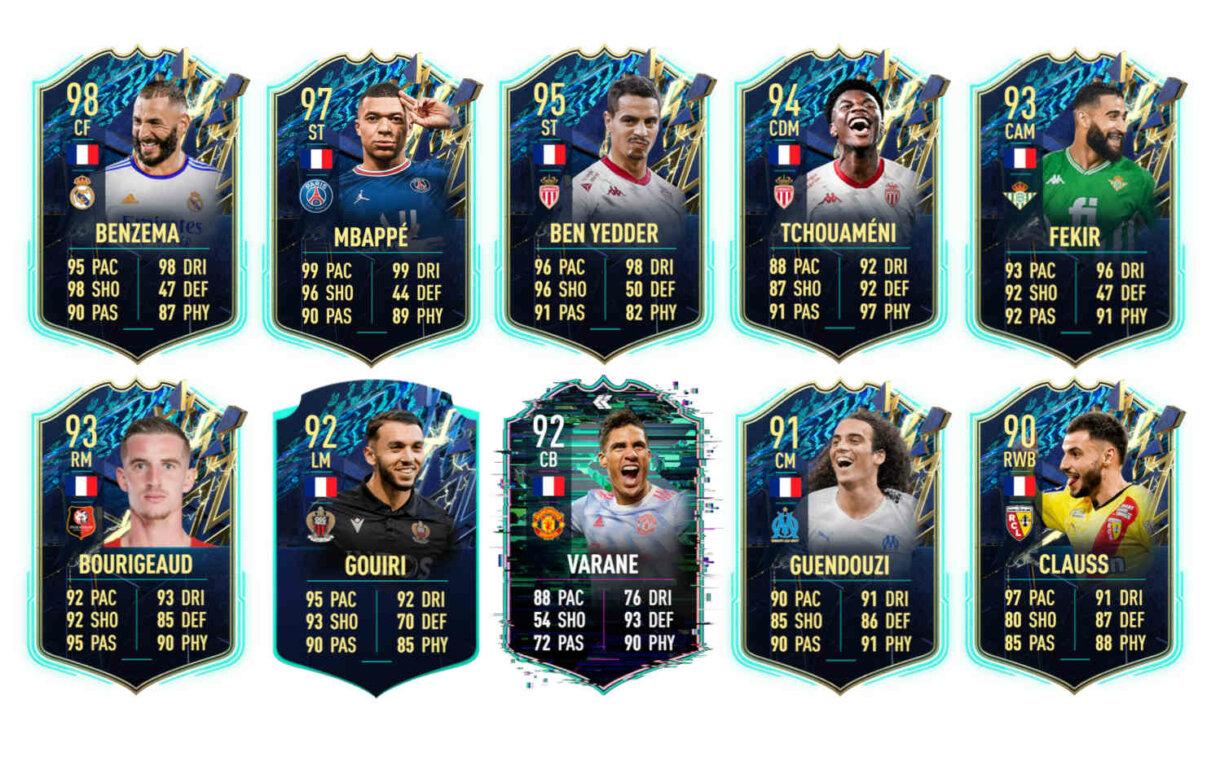 Recommended Chemistry Style
–Engine: The shot has room for improvement, its completion and positioning do not exceed 95 naturally. But since he's 1'92 and his Body Type hurts dribbling, we prefer to turn up the dribbling to feel less clunky. He will get five bonus agility points and nine balance. In addition to him receiving a +5 to vision, short passing, and long passing; to be even more confident as an assistant.
SBC Solution
Challenge 1: France
Reward: About mix of Premium Players.
Min. 1 player from France
Min Star Value of the team: 85
Min Team Chemistry: 55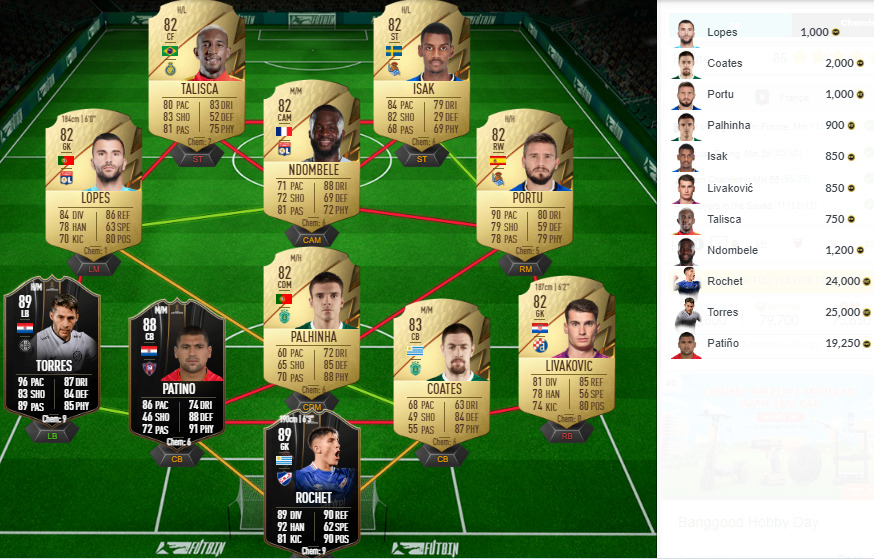 Challenge 2: Bundesliga
Reward: Rare Electro Players Pack.
Min. 1 Bundesliga player
Min Star Value of the team: 86
Min Team Chemistry: 45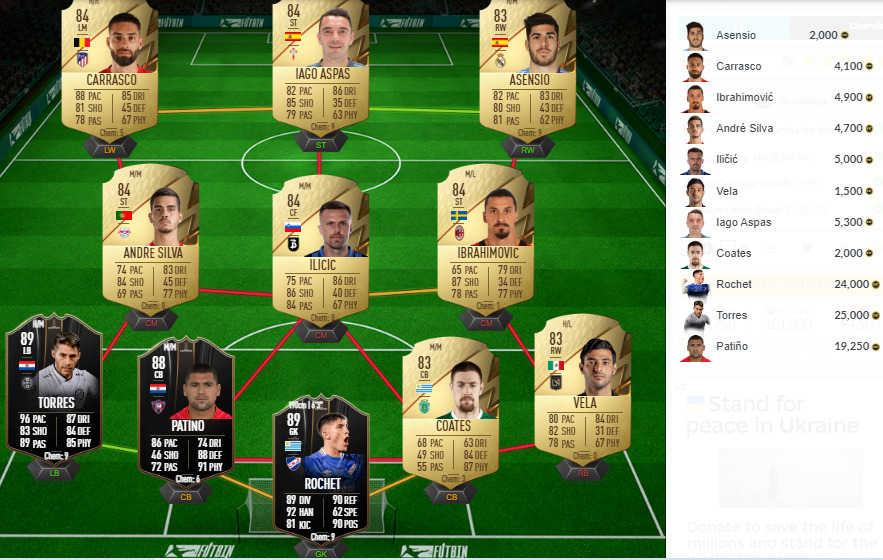 Remember that the Marcus Thuram Shapeshifters SBC expires on June 28. we leave you here a couple of recommendations for midfield. And if you want to be informed about FIFA 22 Ultimate Team news, you can sign up to our Telegram broadcast channel. All the best!