More daily Winter Wild Cards continue to arrive in FIFA 23 via SBCs. In addition to the new transferable cards Y the free version, from today until January 13 we can get Eric Bailly Winter Wildcards. Ligue 1 central defender who shares a team with Payet, Guendouzi and Jonathan Clauss. Will it be an interesting option for that position? It is time to analyze it.


FIFA 23 – Eric Bailly Winter Wildcards Analysis
Given his comprehensive stats, we expect him to be a new bargain for the center back position. Namely, someone of reasonable cost and that offers a fairly correct performance. Not first level, although it is very useful to replace much more expensive footballers.
The least convincing thing about Bailly Winter Wildcards is its 84 sprint. Since this attribute gets a +8 with Shadow instead of +10 last year, it'll only go up to 92. That's fine and will be enough to get you through most of the time. But right now we find players at a good price who are even faster, who will offer greater security when the opponent surprises us and we need our DFC to carry out a maximum speed run to avoid the chance of scoring.
Also it would be great if his 85 intelligence was even higher. It is far from a bad number, but it is far from other centrals. And above all we will notice it in the next-gen version of FIFA 23, there it is even more important than in the old-gen.
But what has been said so far They are not unforgivable mistakes, just aspects that can be improved. Because of them, it probably won't offer the security of the great Ultimate Team DFCs, but it should still deliver. Being someone very decent capable of standing up to demanding rivals.
His 82 acceleration is very good, as are the interception (88), steal (87) and tackle (89) stats.. And although Bailly Winter Wildcards may not stand out for his height (1'86), his "Tall and Balanced" Body Type and his interesting 92 Strength will make him forceful in melee. Other than that, because of the 85 in reaction, we shouldn't feel clunky when he spins around to follow the movement of the attacker trying to dribble him.
His 75 stamina isn't quite as good as some of the other central defenders in FIFA 23, but it's still an okay number.. Other competitive cards have similar resistance. And when the ball is released, you must be aware that he is weak in the long pass (70) and in the vision (66). But the short pass is not bad (83) and the dribbling attributes are very decent for his position.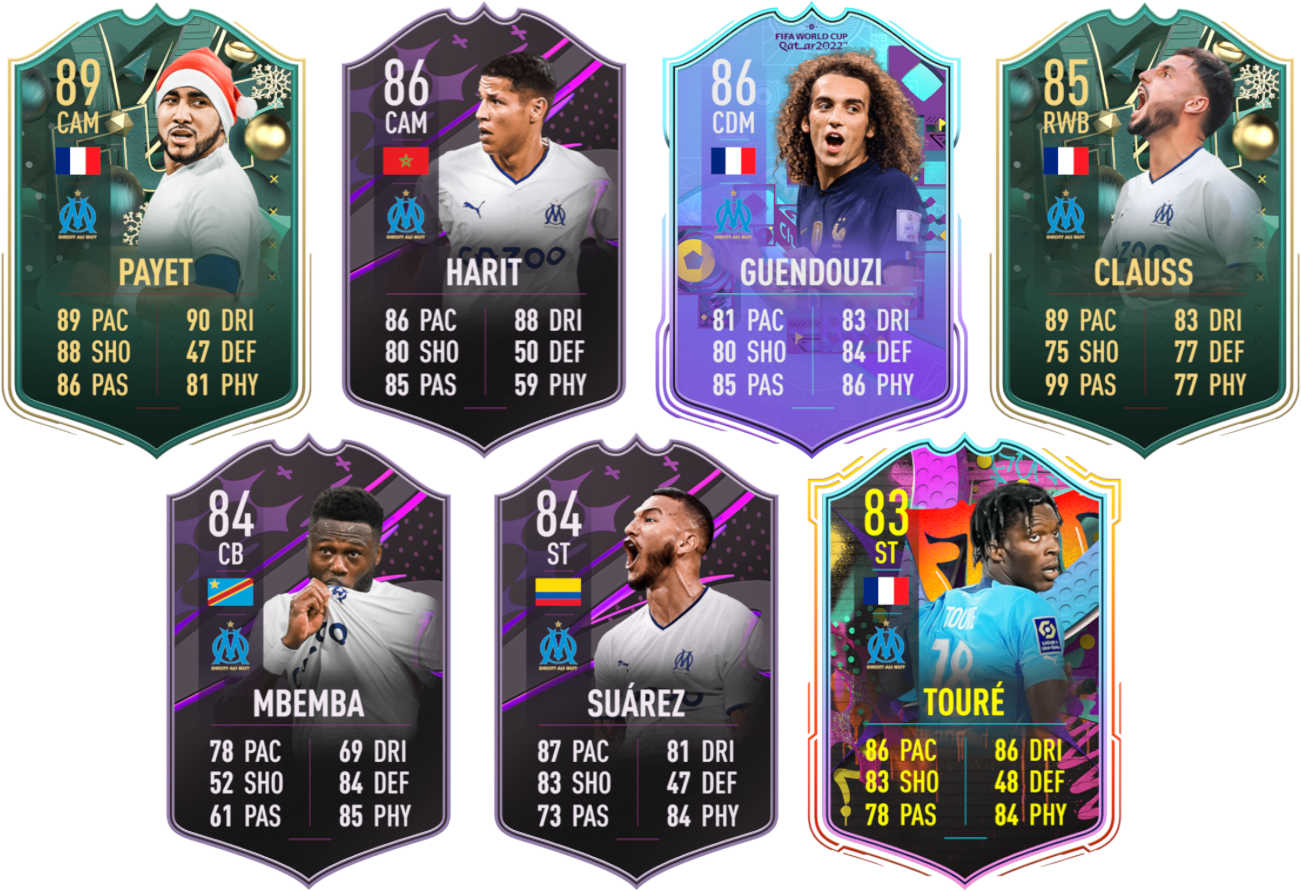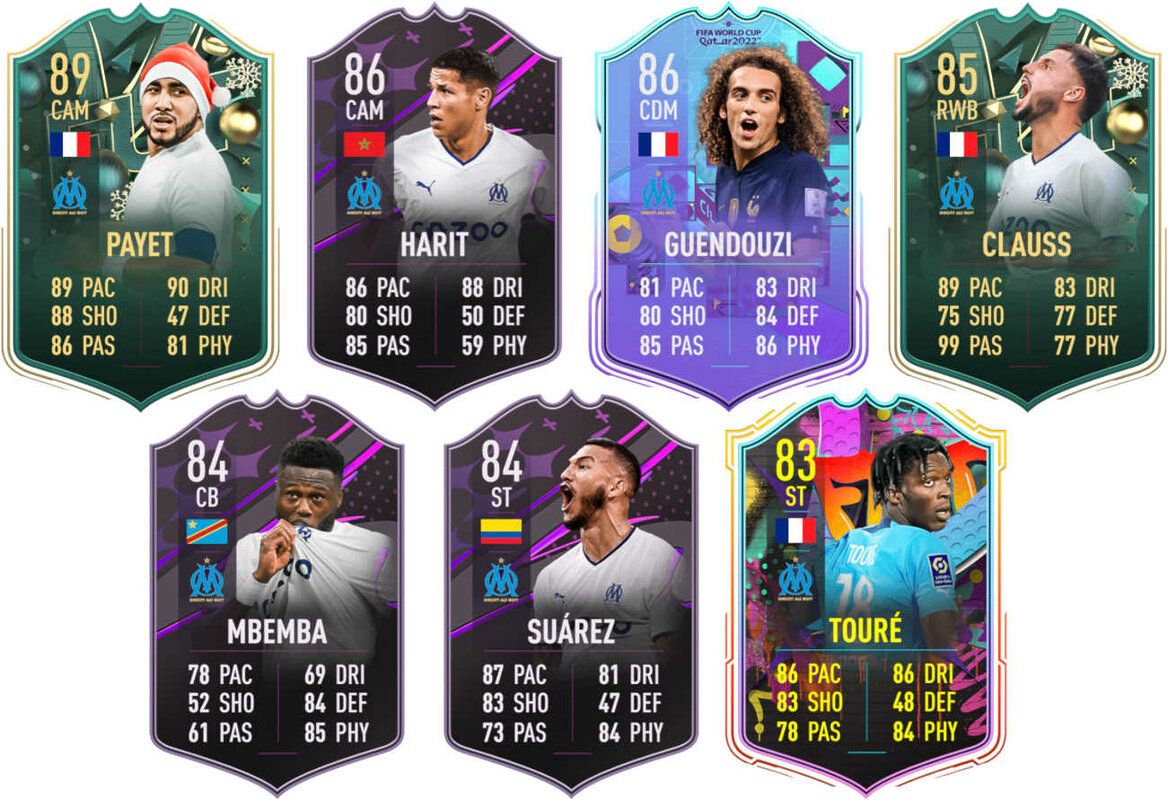 So is it worth it?
In other leagues there are some bargains like Klostermann Winter Jokers that convince us even more, because they have a privileged sprint and that will make them more reliable on certain occasions. But anyway, we think Bailly Winter is quite good value for money. It will be the typical center back that will not offer impressive performance, but will be suitable for competing despite being affordable. And since it has appeared in an SBC, we can make it cheaper with non-transferable stockings.
Ligue 1 will appreciate the arrival of a letter like this, it does not have many options in that position. Y is even more recommended if you plan to use the trio of Payet, Guendouzi and Jonathan Clauss. So you can add a DFC of good statistics spending little.
Even It would be worth to replace the French midfielder in case it is very expensive for you. If you do not want to pay what it costs but you plan to use Payet and Clauss, here is a valid alternative. You would only need to add two more Ligue 1 players to the eleven (or one and the manager) for Bailly Winter Wildcards to also have the maximum chemistry boost.
Therefore, we are facing a very promising center-back quality/price ratio. The typical one that will allow you to be competitive spending little. We recommend it for Ligue 1 elevens or if you usually use some of your club's cards. That way you will have someone decent to link to them.


Recommended Chemistry Style
Shadow: His speed is correct but not remarkable, so the +8 pace will be interesting. He will have 90 acceleration and 92 sprint. As well as upping interception to 96, intelligence to 89, steal to 95, and tackle to 99 (not that surprising anymore, but very solid nonetheless).
SBC Solution
Min. 1 Ligue 1 player
Min. 1 player: Team of the Week (TOTW)
Min star value team: 85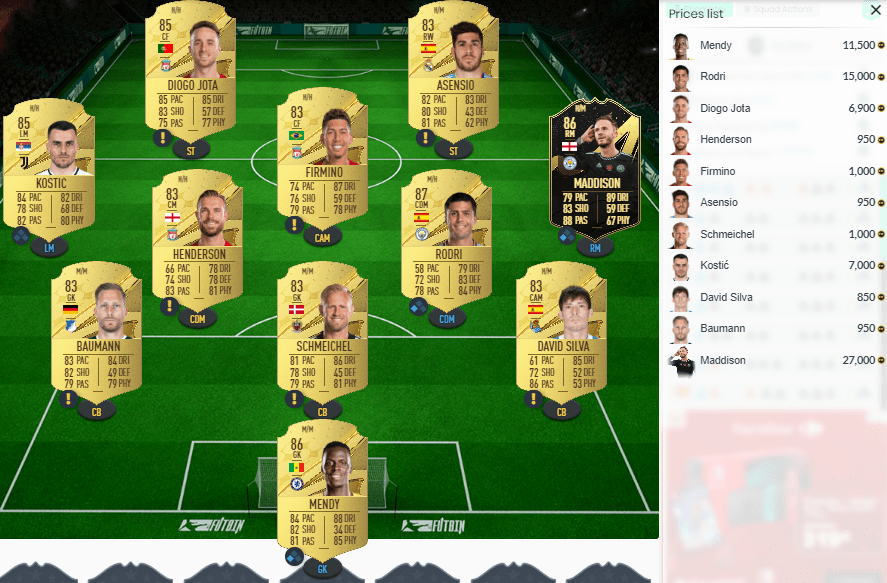 Remember that the Eric Bailly Winter Wildcards SBC expires on January 13th. Here you have Maldini Icono Baby's review. And if you want to be attentive to the news of FIFA 23 Ultimate Team, You can sign up for our Telegram broadcast channel. All the best!