SANTO DOMINGO. – The Society of Internal Medicine of the Dominican Republic (SMIRD) presented to the pharmaceutical industry its XVI National Congress of Internal Medicine, which will take place from May 12 to 15, 2022 at the International Convention Center Punta Cana.
The words of welcome to the launch were offered by Dr. Altagracia Carmen Mejía Terrero, president of the entity, while the details of the congress were presented by Dr. Claudia Arias, general secretary and president of the organizing committee.
Dr. Arias explained that as a novelty this year they will have the 1st Congress of Supplies and Technology Applied to Health (APPOINTMENTS), due to the need to know and apply the different current technological tools, as well as those to come.
During the event, the 4th International Symposium of Internal Medicine (ISIM), 2nd Symposium Latin American Society of Atherosclerosis (SOLAT), 3rd Symposium International Forum of Internal Medicine (FIMI) and the 10th SALOMI Symposium.
He explained that the following topics will be addressed within the framework of the event: arterial hypertension, refractory hypertension, hypertensive disease in pregnancy, congestive heart failure, cardiac arrhythmias, acute coronary syndrome, atrial fibrillation and dyslipidemia management.
Likewise, new oral anticoagulants, infectious diseases, medicine and physical activity, thromboembolic therapy in stroke, bone / metabolic diseases, headaches, neuromuscular diseases, diabetes, insulinization, obesity, metabolic syndrome, osteoarthritis, fibromyalgia, among others.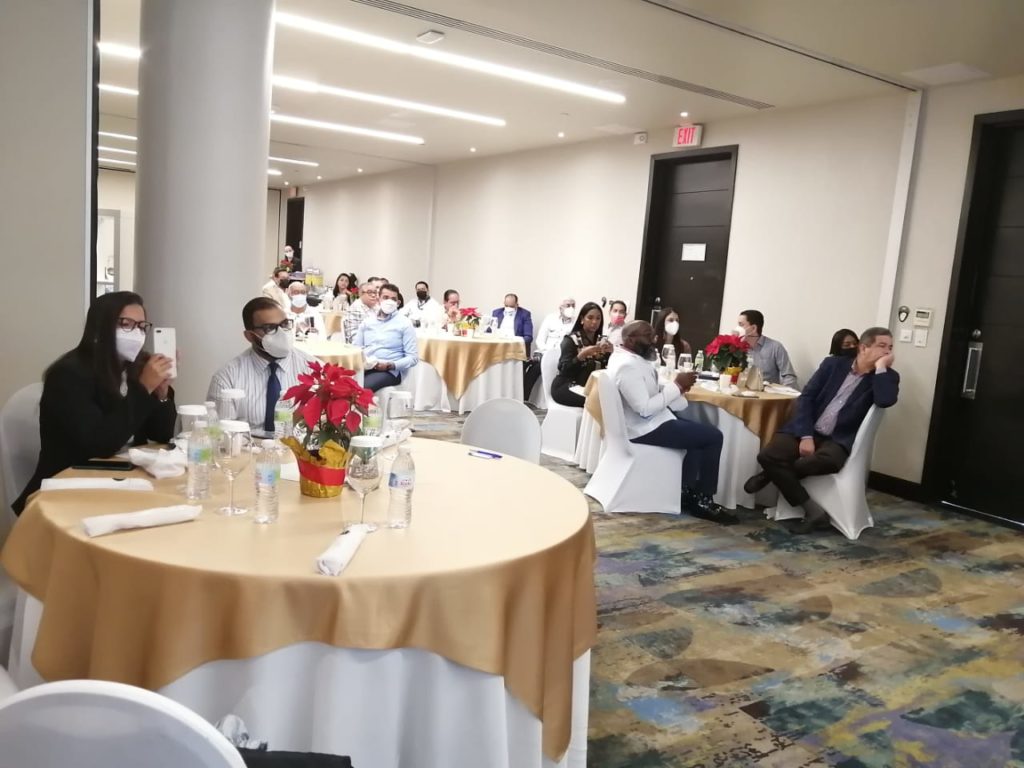 Within the framework of the event, the activities agenda for 2022, which is the following: In February the Eastern Regional Day will be held, in March the Refresher Course on respiratory diseases and the commemoration of International Women's Day.
In April the South Regional Conference and the clinical pearls in venous thromboembolic disease will be held. In May, in addition to the national congress, the Insulin Therapy Workshop Course in hospitalized patients will also be held and the internal medicine protocols will continue.
In June there will be a prevention session on risk factors in chronic non-communicable diseases and training in internal medicine protocols.
In July there will be a day of antibiotics and training will continue, in August there will be the Comprehensive Management Course of the cancer patient and the Cardiometabolic Summit, in September there will be a nutrition workshop in internal medicine and an update meeting of experts on guidelines and protocols in renal patients.
In October the update on digestive diseases will be carried out and they will continue with peripheral talks discussing the protocols in care in internal medicine. In November, there will be a debate on the clinical management of arrhythmias, an update on coronary syndrome and the anniversary of SMIRD. In December the new board of directors and the Christmas party will be elected.
The organization and logistics of the event is in charge of the company Turenlaces. For more information you can call 809-565-3500 and email [email protected] You can also go to www.turenlaces.com.
Source link