No longer a proud wife, Diep Lam Anh now tries out different jobs every day to take care of herself and her children. Recently, Diep Lam Anh also encroached on the sale of live broadcasts on social media, generating some attention in the eyes of the public.
Diep Lam Anh shared with us new information regarding current life and work. For the first time, she talked about the process, related information, and risks associated with starting to sell on social media platforms. Along with artistic activities, Diep Lam Anh is stabilizing the economy with this new area. After almost two years of divorce, Deep Lam Anh still faces many difficulties with the parenting agreement.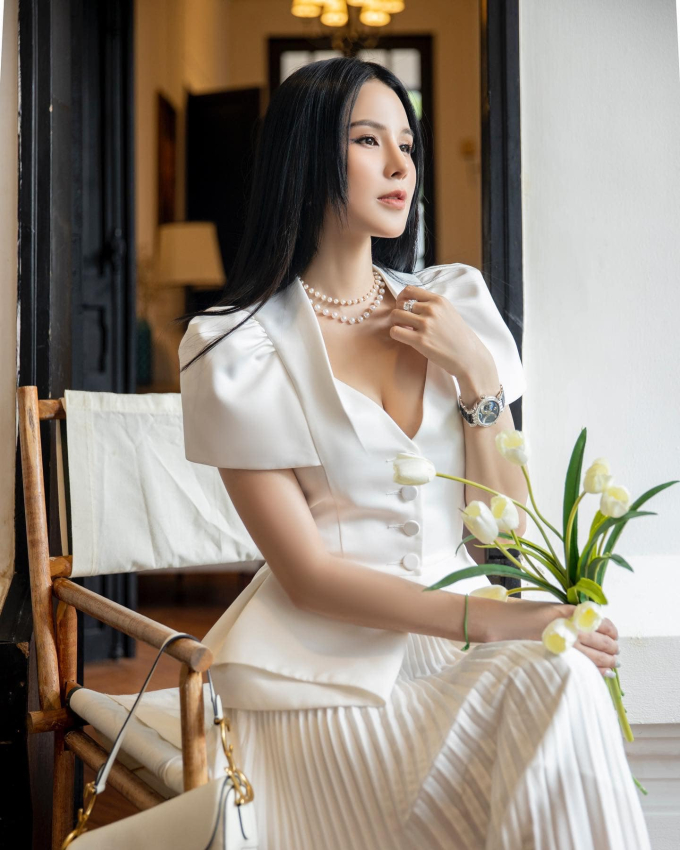 "I only see my son once every two weeks on weekends."
Recently, many have been interested in the course of the appeal court in the divorce case of Diep Lam Anh and her ex-husband. This appeal process has been delayed many times so far, has this affected your spirit and work?
Of course yes. Because anxiety, expectation is what causes great harm to the human spirit. I also go through a long period of insomnia, tired of the court being delayed too many times. I really don't know the reason, but I still believe that the people who represent the Fa have their reasons. And I still believe in the Fa.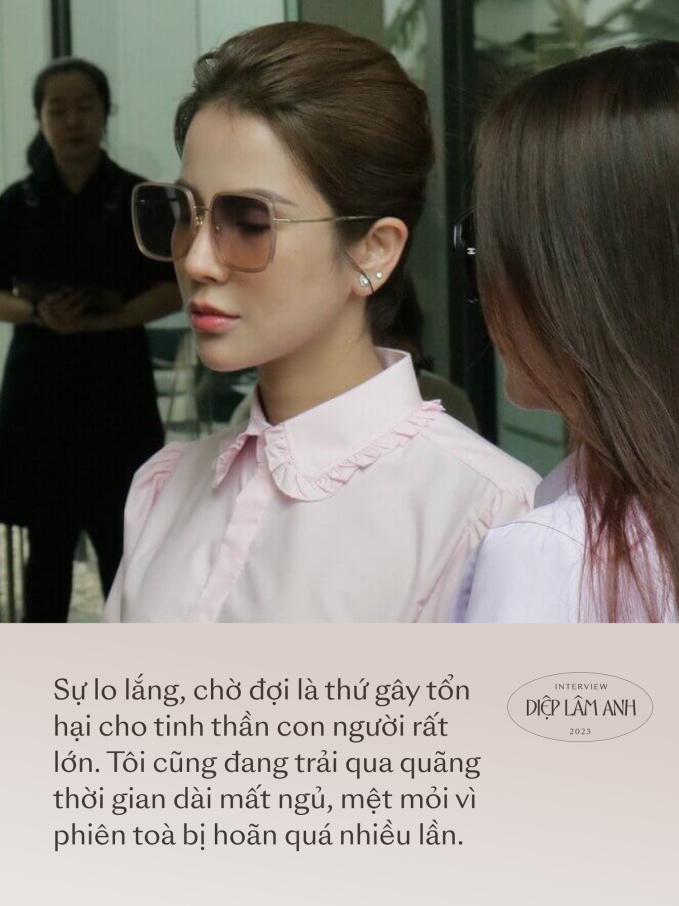 Can Diep Lam An reveal the basic information they exchanged during the appeals sessions between her and her ex-husband?
I don't feel comfortable sharing this problem. I just hope that after the end of the trial, I can give everyone positive and pleasant information.
What is the most difficult issue for you to reach and agree on at this time?
An issue on which it is difficult to reach an agreement is the division of custody of children. I know that each side has its own reasons and love for children. But at the moment I believe that I have enough financial resources, time and attention for children. I can take on any new job, plunge into areas unfamiliar to business, and I do it. The law will always give preference to mothers who are able to raise and care for their children – this was the advice of all the lawyers I met.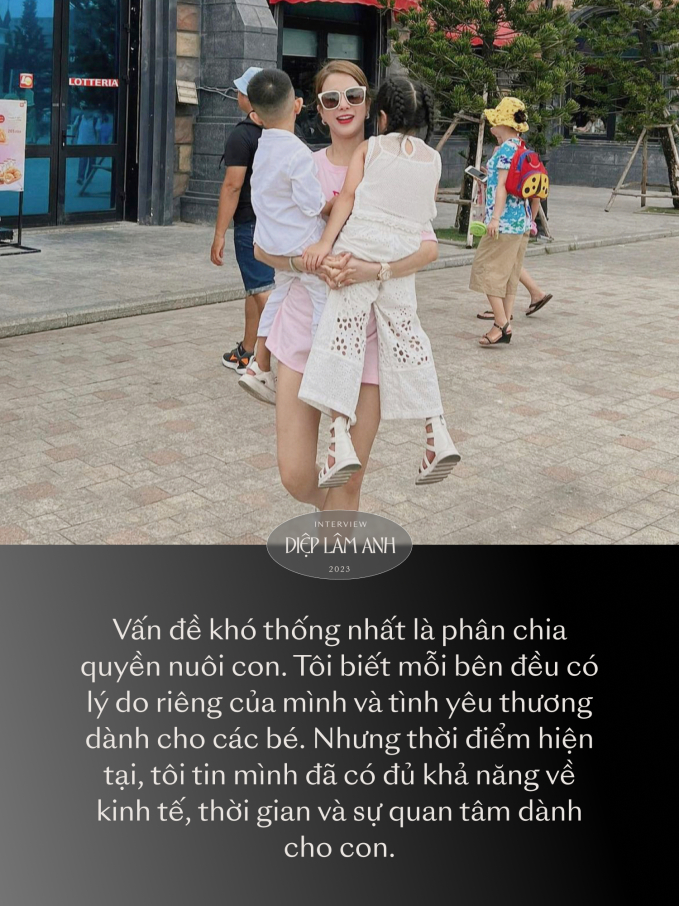 Since her son was cared for by his father's house, did Diep Lam Anh have difficulty meeting and caring for him?
Now I only see my son once every weekend. For a mother, this is very terrible, even I feel that the connection between me, Burin and Bboy is more or less lost. But I will do my best to prevent this from happening.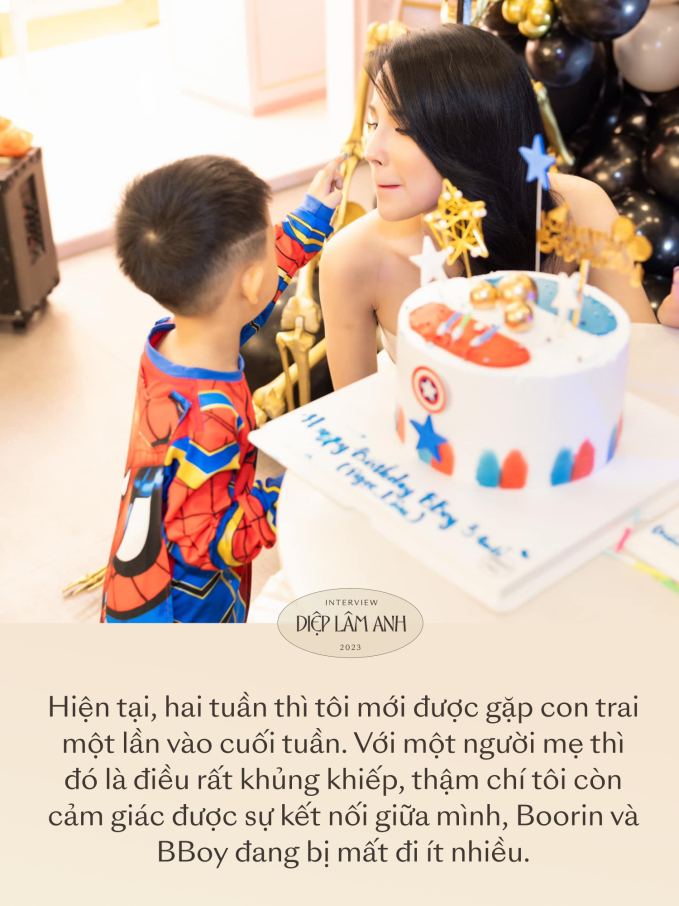 With the current busy schedule, how does Diep Lam Anh spend time with the little girl she is responsible for raising?
Fortunately, I always have a very large, professional and supportive team by my side. In addition, I also built a live broadcast studio at home, so there will always be time to be there and take care of my daughter. Burin never had to spend the night away from her mother, even when I went to Hanoi for some event, I always booked a return flight for the day. Because if I don't hug Burin, I won't be able to sleep.
"I have a very good income from live sales"
It is known that recently Diep Lam Anh has a new and developed work – a live broadcast of online sales. Did you face any difficulties at first?
My difficulty lies in overcoming my own shyness and prejudice regarding online sales. Before, I had thoughts like: "I'm an artist, but how can you do sales?" But upon entering this world, I realized that my previous thoughts were wrong. This is a very large, differentiated market that can provide a decent source of income. I'm starting to regret not choosing it sooner.
Sales of Diep Lam An are usually very impressive, sometimes there are many artists involved, can you talk about the preparation process before each live broadcast?
I am a perfectionist and when it comes to anything, I want it to be perfect. Before each session, the whole team will have to prepare in 10 days: from working with brands, checking the quality of products and agreeing on what products will be sold. Then negotiate with partners to get the best price and gifts for buyers.
I really always think of every live broadcast as a stage. You will have to prepare costumes, scripts, cars, carefully make up and give the audience the best. In both art and business, I believe respect for your audience is the key to success. I always do this.
What is the biggest income Deep Lam An has received since the start of the live broadcast?
I used to earn 4 billion VND for live sales broadcast. This is a figure that I and the whole team are very proud of. This is the result of the work of the whole team and the irreplaceable support of the audience.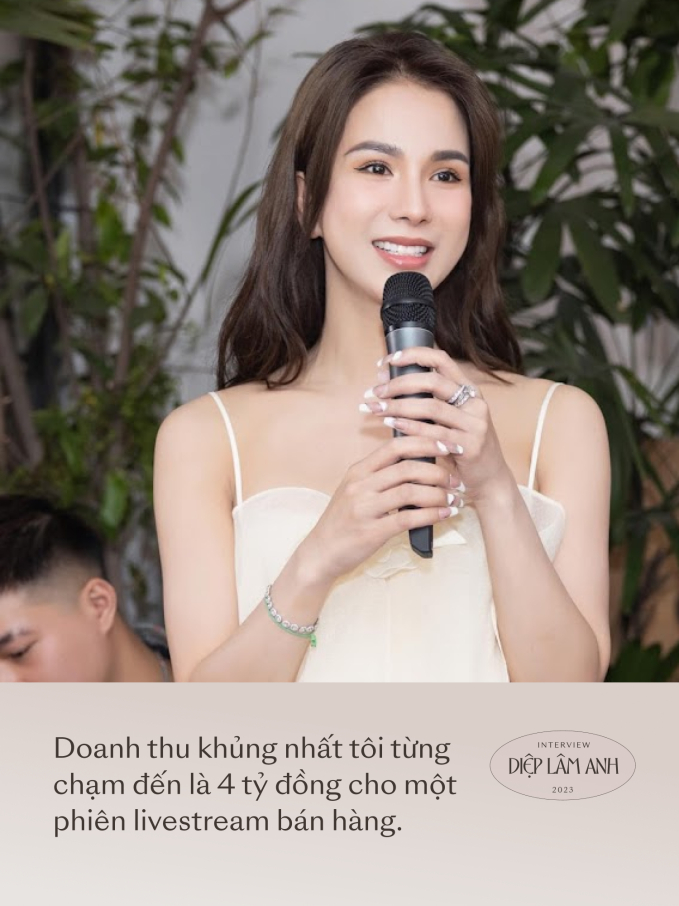 So, Diep Lam Anh, can you talk about the income you receive after each live broadcast?
As for income, it is inconvenient for me to give an exact figure, since this is also confidential information between me and the brands. I can only say that my current live streaming job is very stable and smooth due to the trust and support of many clients.
As an artist with a certain reputation, but when you start moving to a new job, are you afraid that you will take risks related to product quality or other complex issues?
Yes, sure. This is why my team and I have very strict rules regarding live sales. In addition to giving priority to products of large and original brands, product quality checks are mandatory. For newly launched product lines, I need to carefully review product announcement documents and a trial period of at least 10 days.
It is known that at each session of her work you will have to talk continuously for 4-5 hours, will this greatly affect the health of Diep Lam Anh?
At first it will be very tiring to talk continuously for 5 hours, but once I get used to it, I really like it. For me, this is not just a business, but as an opportunity to communicate with people who love and support me. There were many emotional sessions, I read many messages of praise and support. This is the motivation for me to continue and love this new job.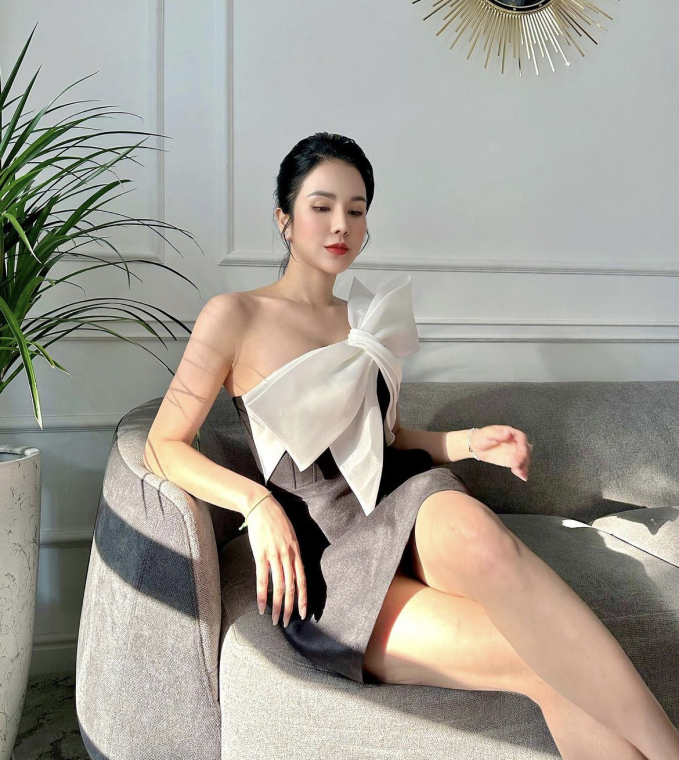 After trying for a long time, how do you rate the trend of artists starting with live sales on social media?
I think this is what an artist should do. Making art does not mean that a person is separated from ordinary life, on the contrary, when there is a job that helps stabilize the economy, artists will be more comfortable making art. I always support artists to go into business and sell online because I think they are brave and realistic people.
They can settle down in life and thrive in art when the worries and pressures of money are no longer there. I currently have a very good income from live sales. I guess I won't be able to do this if I don't get rid of the fear of the "artist selling goods online".
Compared to going to events, participating in programs, and generally art-oriented activities, what are the disadvantages and advantages of direct selling?
These are two different areas, and it is difficult to make a specific comparison. Programs and events are arts-oriented activities, while live sales broadcasts are business-oriented activities. But I think that the common goal of both is to attract the emotions, beliefs and sympathies of the audience. From my point of view, there are a lot of young people who are selling live as artists: they are very attractive, very smart and emotional. They are also artists selling on their own channel. I also enjoy watching, learning and loving them.
"I fight for my honor and at any cost save my children"
After almost two years of divorce and the loss of some jobs, is Diep Lam Anh now confident in the economy that he can raise two good children?
I am always confident in my ability to work. In any environment, in any job, I think I can do it at a good level. Whether participating in game shows, dancing, hosting or live sales broadcasts, I am always very confident in myself. Because I always do my best and never give up. As a mother, I believe more in my abilities and dream – to be able to properly educate and educate children.
As the situation gradually stabilizes, many people hope and expect Diep Lam Anh to reappear in a certain program, what do you think?
It was my dream too. I have been dancing and in contact with the artistic environment since childhood, art is a passion in my blood. But there are times when I have to combine my passions to do what I need to do to make money, stabilize the economy and, for example, take care of my children. But I will definitely return to the same art in order to live with it and with my audience.
Suppose if you re-register for the competition, is Diep Lam Anh afraid that the divorce noise will affect her playing path?
I thought about it, but it didn't bother me. I think the audience will understand what any woman will do after coming out of a grueling marriage, having separated children and experiencing the unreal, to fight for her honor and dignity, to save her children at any cost.
I also know in advance that every stream of information always causes an ambiguous reaction. But I believe more in sympathy, understanding and love of the audience. Because it's true that during the grueling road to divorce, I always get them from my audience. I take this opportunity to express my most sincere gratitude to them, because without these feelings, I really know that there was a time when I could not get up.
And I promise that at any time I will always be there for mothers. They should never be left alone, in despair, words of support and approval will make them much stronger.
Thanks for sharing Diep Lam Anh!