China Securities Network Shanghai Securities News (Reporter Shi Na) On August 29, Huawei officially announced that the cumulative shipments of Huawei Mate series mobile phones reached 100 million units. For this reason, Huawei launched the "HUAWEI Mate 60 Pro Pioneer Plan" at 12:00:08 today. Let some consumers experience it in advance. The Shanghai Securities News saw at the Huawei mall that the Huawei Mate 60 pro mobile phone, priced at 6,999 yuan, has hit the shelves and offers four colors to choose from: Yachuan Green, Baisha Silver, Nannuo Purple and Yadan Black. .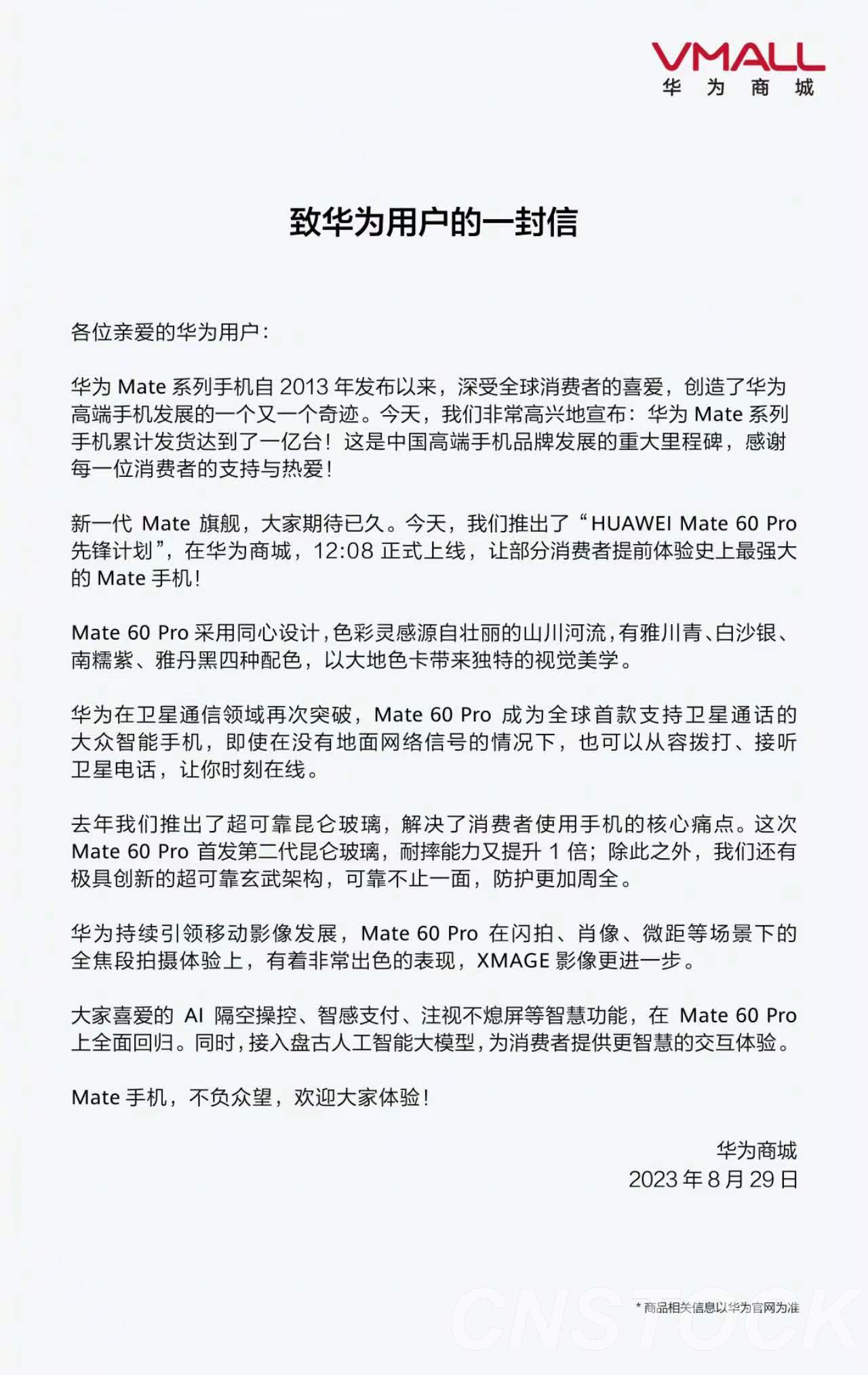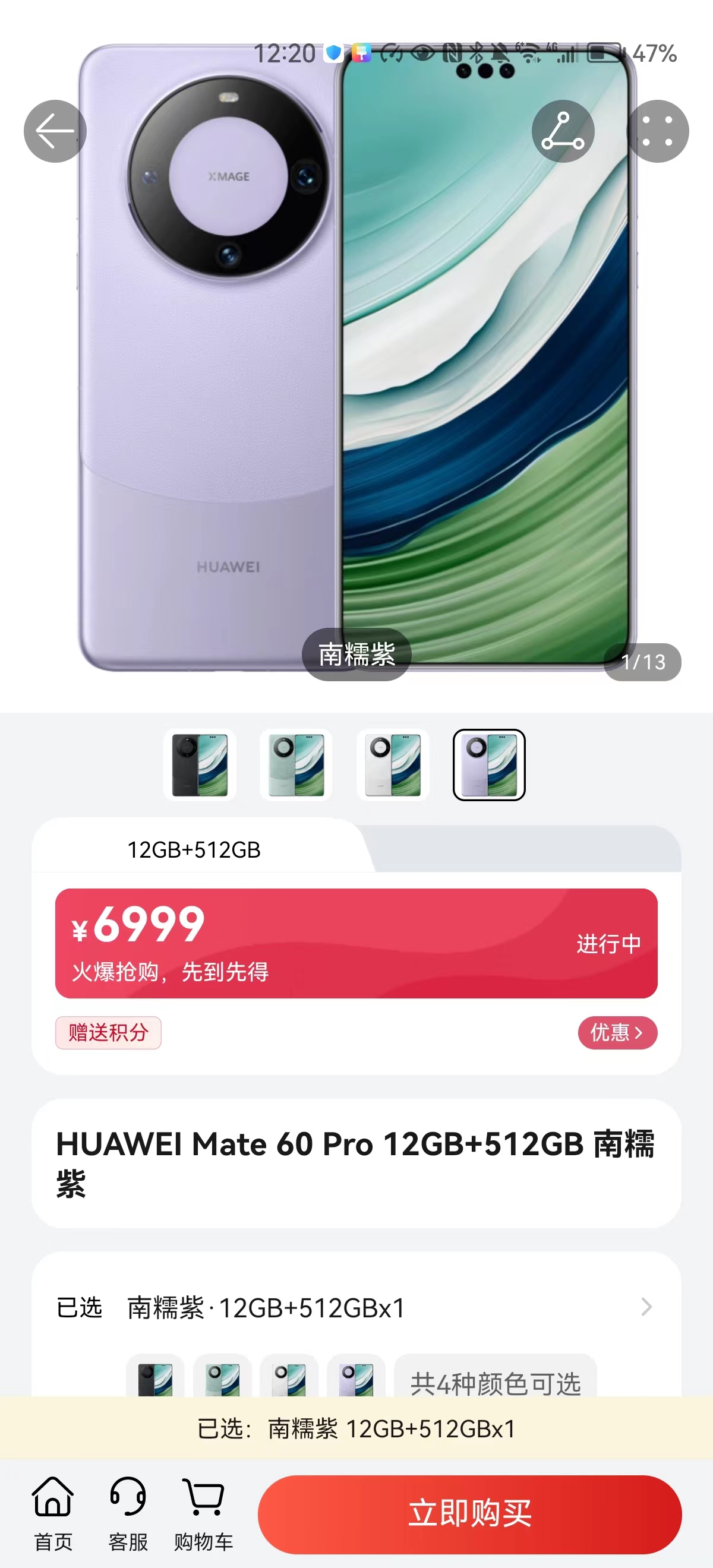 According to reports, Huawei has made another breakthrough in the field of satellite communications. The Mate 60 Pro is the world's first mainstream smartphone to support satellite calls. Even when there is no terrestrial network signal, you can still make and receive satellite calls with peace of mind.
In addition, Huawei said that the Mate 60 Pro debuted second-generation Kunlun Glass, which doubled its drop resistance; in addition, it also has a very innovative and ultra-reliable basalt architecture; in terms of shooting experience at all focal lengths. , it also has a very good performance. Image XMAGE has gone even further: smart features such as AI remote control, smart payment, and continuous screen viewing have also fully returned to the Mate 60 Pro. At the same time, Mate 60 Pro will be connected to the Pangu AI model to provide consumers with a more intelligent interactive experience.
The Huawei Mate 60 series was originally scheduled to make its official debut at the Fall New Product Launch Conference in mid to late September.