Alejandra Cabassi is a Professional Certified Coach, endorsed by the International Coaching Federation.
These last weeks of the year you can find us full of closing dates and deliveries and in turn our agendas full of meetings, family demands, work…
And the question that usually comes up is: Are we condemned to live stressed?
Thanks to the contributions of Neurosciences, today we understand that stress is inevitable since we come prepared to feel it, it is an evolutionary mechanism that allows us to respond to a stressor. Understanding stressor as everything that breaks our balance (for example: new responsibilities, unforeseen events as well as new challenges and goals sought).
Why is it important to manage stress?
Because the key to HOW it affects us and the quality of life we ​​have lies in HOW we perceive it, how we deal with it and how we manage it (that is, from us!!).
To manage stress it is necessary to develop mental, social, emotional and bodily tools and resources to improve both our ability to cope with stress and to achieve a life of greater well-being.
Although there is a great diversity of stressors that can be present at this time of the year, it is important, as a first step, to identify and measure them in order to manage them and avoid the feared burnout.
How do you perceive the load of tasks and responsibilities? how much effort are you putting in compared to the rewards you receive? How overtaxed do you feel in the face of family, social and work demands? How many changes are you facing in your personal and work life right now? How do you perceive the support of your people (family, collaborators or teams)?
I invite you to answer these questions to assess the level of each one, since measuring them will allow you to manage them.
The second step is to differentiate how much depends on you to manage them and what you can do with the rest; maybe you can delegate and ask for collaboration to build support networks, also say no to certain requests and postpone some issues to refocus according to your priorities today. For this I invite you to define your priorities; that is to say, which issues today are valuable and cannot be postponed and which can wait.
As a third step, it is necessary to develop different resources that will allow you to be in better conditions to cope with stress and improve your well-being.
And for this I share 5 strategies:
Connect with your purpose (which will be "your roadmap" for your decisions and choices)
Keep a schedule that meets your priorities, including moments of leisure and rest to recover physiologically and mentally
Maintain sleep routines (which will allow you to eliminate toxins and recover physically and mentally)
Carry out activities such as meditation (since it has effects on the brain and allows it to respond better to stressful situations)
Do physical exercise (especially aerobic to oxygenate your brain and reduce stress hormones by generating endorphins and a feeling of well-being)
Stress and well-being are dimensions that we can measure and manage, becoming more aware, applying tools and developing better habits.
It is possible to end the year and plan our 2023 with less stress and greater personal, professional and organizational well-being because it depends on us!
Contact information:
Mail: [email protected]
IG: @enriquecercoachingeducacional
Web: www.enriquecer-coaching-educacional.com
Linkedin: Alejandra Cabassi
by CEDOC
Image gallery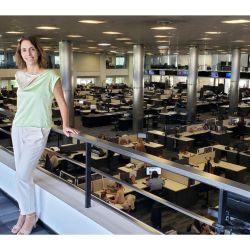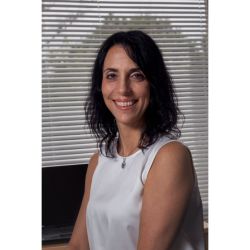 in this note