A post-COVID-19 trend in which people have traveled more at the expense of other types of spending, a situation that some hoteliers are calling "revenge tourism", could be a permanent change in consumer behavior, says Dalat, Ireland's largest hotel chain, Reuters.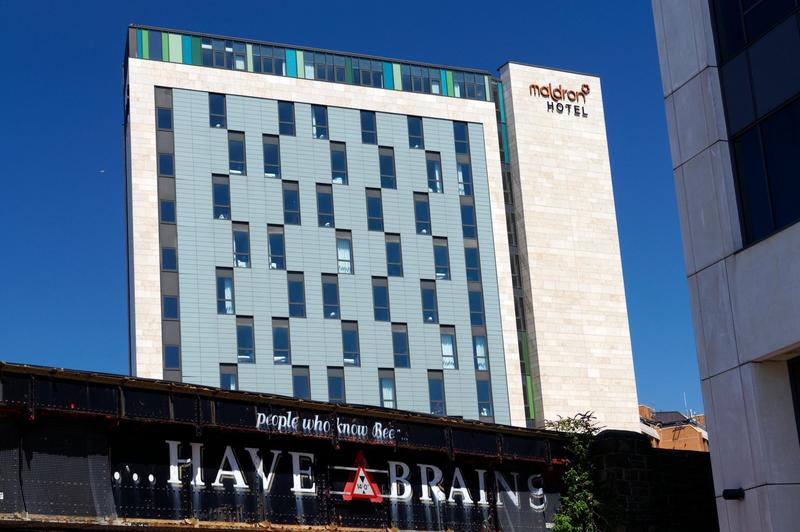 Dalat Maldron HotelPhoto: Graham Bell / Alamy / Profimedia Images
Dalat owns the Maldron and Clayton brands and operates 19 hotels in the UK. The company reported a 24 percent year-over-year rise in underlying profit, saying it sees no slowdown in demand for hotel rooms at this time.
"In the 2, 3, 4 years before COVID, people in their 20s and 30s were definitely prioritizing travel and experiences over shopping. This trend has already started among the general population and we are seeing it spread," Dermot Crowley, CEO of Dalat, told Reuters.
"There is no doubt that a lot of this has to do with the post-Covid-19 situation, but the longer it persists, the more you think it could actually lead to a change in people's travel habits," he added.
Crowley also says there appears to be a steady shift in "corporate" bookings, with people cutting back on business travel but spending more days on the road than before the pandemic.
Record number of tourists in many European countries
However, one of the concerns that Irish hoteliers have noted is that the country's large multinationals are spending much less on business travel than they did before COVID.
Despite this, Dalat says it expects revenue per available room (RevPAR) – a key metric for hotels – to rise 5% in July and August compared to the same period in 2022, after rising 23% in the first half of this year. . .
The Dublin-based company says it now has 750 million euros to build new hotels, and Crowley says London is one of its top targets. Since June, Dalat has already opened two new hotels in the British capital.
Crowley's comments come as many European countries, especially popular Mediterranean destinations, have reported record numbers of tourists this year.
But although hoteliers are pleased with the situation, it has led, along with inflation recorded by most European countries, to an explosion in prices in some countries, causing discontent among local residents.