The actor has shared on more than one occasion his love of video games.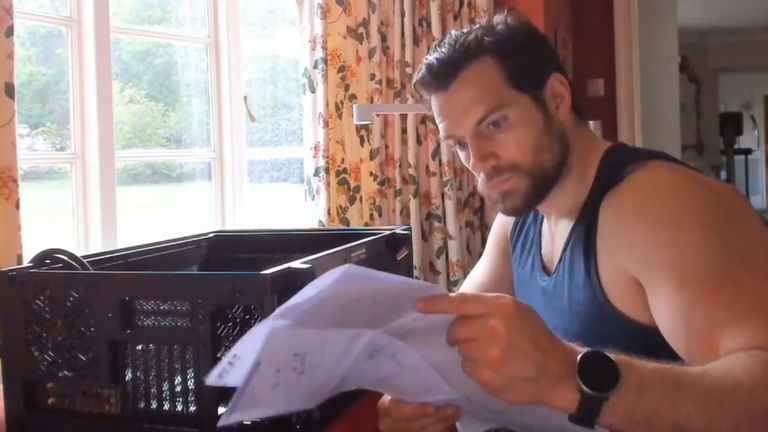 Contrary to what used to happen a few years ago, that being a fan of video games and geek culture was something in the minority, today it is not only widely spread in society, but there are great public exponents who openly recognize and embrace their hobby. Among them, perhaps one of the most popular is Henry Cavill, who set the Internet on fire with a video setting up his PC.
It's no secret Henry Cavill's love of video games, one of the reasons why he got the role of the witcher in the Netflix series was because he is big fan of The Witcher games and books. The game he's hooked on now is quite different from CD Projekt's, but that's no surprise considering Cavill's hobbies.
What does the man of steel play lately?
Apart from video games, a big hobby of Henry Cavill is painting Warhammer figurines, so it's not too surprising that his favorite game at the moment is Total War: Warhammer 3. The actor told Josh Horowitz of the Happy Sad Confused podcast that he "loves" Total War: Warhammer 3. Cavill acknowledges that he has spent a lot of time to this latest installment of the Total War sub-series dedicated to Warhammer that hit stores this year (via Gamerant).
It is not the first time that Henry Cavill talks about his love of the Total War saga, in fact, the actor lent his voice to one of the characters in Total War: Warhammer 2. In the same way that he is a big fan of World of Warcraft, later in this same interview he claims that Blizzard sent him home a "huge statue of the Lich King".
Kojima thinks his new game "is like a new medium"
Undoubtedly, Henry Cavill is one of those Hollywood "geeks" who is most proud of his hobbies and does not hesitate to share his tastes with his followers. It has recently been confirmed that Cavill will play Superman againwhile still being the embodiment of Geralt de Rivia and other projects that the actor may have.
For you