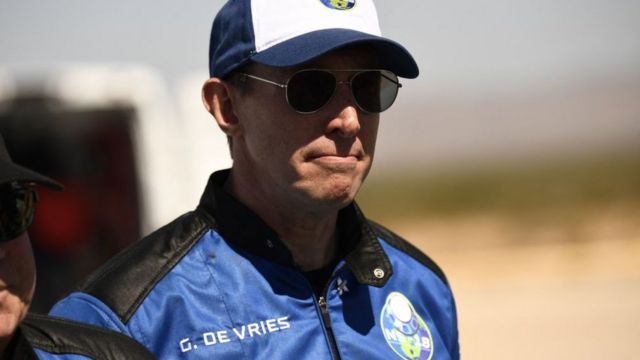 The businessman Glen de Vries, who last month traveled to outer space in the rocket of the Blue Origin company, owned by Amazon founder Jeff Bezos, died this Friday in a plane crash, according to the US press.
De Vries was traveling in a small aircraft that crashed in Sussex County, New Jersey, according to CBS.
The businessman flew in the New Shepard spacecraft last month as part of a small crew that included William Shatner, star of the legendary television series Star trek.
Another person, identified as Thomas Fisher, also lost his life in the plane crash.
The Federal Aviation Agency (FAA) is investigating the causes of the event.
"We are devastated to learn of the sudden death of Glen de Vries. He brought a lot of life and energy to the entire Blue Origin team and his fellow crew members."the aeronautical company wrote in a message on Twitter.
"His passion for aviation, his charitable work and his dedication to the trade will be long revered and admired," he added,
Amateur entrepreneur and pilot
De Vries was a co-founder of Medidata Solutions, one of the world's leading clinical research platforms, which has been used in more than 25,000 clinical trials involving more than seven million patients.
He led that company between 1999 and 2019, when was acquired for US $ 5.8 billion by the French multinational corporation Dassault Systèmes, at which point he became deputy director of Life Sciences and Healthcare.
Graduated in molecular biology from Carnegie Mellon University, de Vries was an amateur airplane pilot.
Last month, shortly before going into outer space, he spoke with CBS about his expectations for the launch.
"I'm looking forward to seeing Earth from a different perspective than I've ever had before. I can't wait to look out that window and feel humanity and our planet in a different way," he said.
Now you can receive notifications from BBC News Mundo. Download the new version of our app and activate them so you don't miss out on our best content.