Free likes to use Tuesday mornings to announce its packages. The operator decided to improve the Free 5G package without changing its price.
While other operators have increased the prices of their mobile data plans in line with inflation, Free has focused all its efforts on maintaining prices. Thus, the operator keeps his two historical packages at the price of 2 euros per month or 19.99 euros per month.
But maintaining prices isn't everything, and one can fear a deterioration in the level of service offered at this locked price. In fact, the opposite is true, as Free Mobile has just announced improvements to their package without changing the price.
210 to 250 GB
As shown in X (formerly Twitter)The free package, which is priced at €19.99 per month, increases data capacity from 210 GB to 250 GB on 4G or 5G networks. This change is automatically applied to all affected plans starting today, whether you received a text message or not.
The Tariff Brochure was updated accordingly on August 29, 2023. First reading didn't reveal any major changes for us, but operators sometimes like to throw in nasty surprises in the context of these kinds of updates.
B&You Mobile Tariff
130 GB 5G
Unlimited Calls
130 GB in France
6359 locations 5G 3.5GHz
10439 locations 5G/4G sharing
SFR 5G Mobile Plan
100 GB
Unlimited Calls
100 GB in France
6326 locations 5G 3.5GHz
6156 locations 5G/4G sharing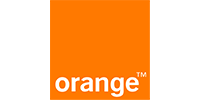 Orange 5G Mobile Data Plan
100 GB
Unlimited Calls
100 GB in France
6695 locations 5G 3.5GHz
192 locations 5G/4G sharing
All 5G plans
Free Mobile remains one of the carriers offering the most 4G/5G per month on their mobile plan. If you don't need that many data transfers per month, you can still find much more economical packages.
---
Some of the links in this article are affiliate links. We will explain everything here.

---
To follow us, we invite you to download our app for Android and iOS. You can read our articles, files and watch our latest YouTube videos.