doWhy are so many hotels being built in Cuba?? In the context of the XV International Seminar on Journalism and Tourism, Dr. José Luis Perelló, professor and expert in Tourism, offered his considerations.
At the event that takes place at the headquarters of the José Martí International Institute of Journalism, in Havana, Perelló gave a conference that addressed the need for Cuba and the Caribbean to move towards a new tourism.
According to review Cubadebatethe specialist pointed out that "The Caribbean is the area of ​​the world that depends the most on tourism".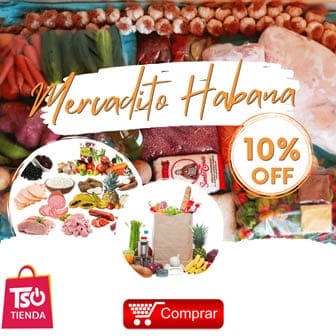 Therefore, he considered that it is essential to develop other industries so that this development is sustainable in the region.
In this sense, the example he used to explain his message was that of wheat: "an essential product for tourism and that no Caribbean country produces, they must import it," the aforementioned media outlet published.
Regarding a subject that has been the center of controversy in Cuba in recent years, the why so many hotels are builtthe tourism expert stated that "it is an international practice and that few are built in Cuba in relation to the world stage."
He also specified that "this year 120,000 new hotels are being built in the world."
According to his considerations, Cuba should establish itself in sun and beach tourism.
HOTELS IN CUBA
"Currently we have more than 80,000 hotel rooms with 20,000 private rooms and the projection for 2030 is 95,000. 28 percent would be located in Havana," he said.
On these figures in the country, other specialists abounded: Cuba currently has 77,809 hotel rooms (44.5% with a five-star category, 29.6% with four stars, 13.6 three and 12% with another classification).
Most of these facilities in Cuba belong to the Gaviota Group, of the Ministry of the Revolutionary Armed Forces (48%). 22% to Cubanacán, 18 to Gran Caribe and 12 to Islazul.
Of the total number of rooms, 50 thousand are managed by foreign companies such as Melia, IberostarBlue Diamond, Roc, Barcelo, Blau, KempinskiAccor, NH, Axel, Be Live and Sirenis.
According to information from the ONEI, until the end of May, 1,070,350 tourists arrived in Cuba, three times more than in 2021.
Cubans residing abroad continue to be the second main source of visitors to the island, after Canada.
Looks like you have blocked notifications!