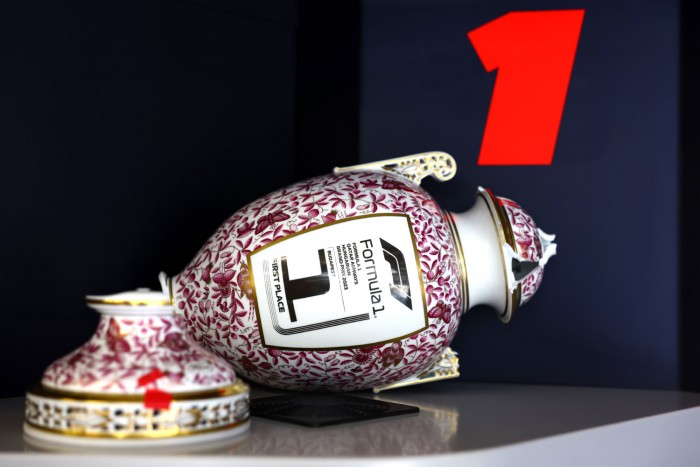 It's worth noting that at the podium ceremony of the 2023 Formula 1 Hungarian Grand Prix, McLaren's Lando Norris wanted to do his champagne trick, but when he hit the podium with the bottle, race winner Max Verstappen's very valuable Herend trophy fell and shattered.
The Hungarian porcelain manufactory announced that it was making a new piece for the Dutchman, the work was carried out in August, and now a competitor has received it.
Verstappen was able to get a new cup from Simon Attila, Erendi's general manager, the "culprit" Norris was also present at the transfer and he received the "bill" – whether as a joke or whether he was really responsible for the restoration is unknown.
Verstappen and the Herend Porcelánmanufaktúra Instagram account also announced the event. (You can scroll through the photos of Verstappen's post.)
Image Source: Getty Images