Share
Podcasts are a fantastic tool to publicize your business. If you start from scratch, with these items you can start broadcasting.
Broadcasting a podcast can be, in fact it is, a great opportunity to publicize your business. You know why? Very simple, because if you generate quality content you will be able to retain your audience. And that is what it is about, that they have the illusion of listening to what is of interest to them. To start a podcast it is not necessary to make a significant or high investment. No need for an expensive microphone or mixer. Many times with a little ingenuity and enthusiasm you already have more than enough. In this article we are going to tell you what you need to start your podcast «low cost» be a reality. Do you dare to discover it?
Your podcast will come true with this
If you want to start streaming right away, all you need is a mobile phone or tablet with a podcast app. Yes effectively it is possible to create your podcast with just this. Perhaps one of the most interesting apps to use with your mobile is Anchor. Thanks to it you can start broadcasting on Spotify for free. A good showcase with which to publicize everything your business has to offer. If you're curious and want zero spending at the moment, try downloading Anchor on your device. It is available for both iOS and Android.
But let's not fool ourselves, the more means we put into it, the better results we will achieve. You can, if your pocket allows it, make a small investment with which you get better results. Before taking the step and starting to buy what you need, it is better to start broadcasting directly from the app and your mobile or tablet. If you see that there is good feedback and you will be able to generate frequent content, take the step to improve your podcast creation set.
A microphone
You will achieve a much higher sound quality than if you speak directly into the microphone of your mobile phone. No matter how good the quality of your device is, the microphone is an added value. Now you must bear in mind that if the microphone does not have a USB connector, which will be the most common, you will have to buy an adapter cable from the three-pin plug to the USB port of your machine. It is not an expensive accessory, for less than €20 you have a good variety of XLR to USB connector cables.
But let's go to the microphone, which is a very important factor in achieving audio quality. On Amazon you can find microphones that perfectly fulfill this task for a fairly reasonable price. It is an investment that has an immediate return, and this is because you will notice that the quality of the recordings increases exponentially. You should keep in mind that the place where you make the podcast should be as quiet as possible. It is not necessary to do soundproofing like in a radio studio, but it is necessary to make it a room that is kept free of noise during the recording of your episodes.
How to know if your company needs a podcast or not
The microphone we recommend is ideal as a starting point. Its price does not reach €40, it has a USB connection, so you save the adapter cable, and it also comes with a built-in tripod for the table and a protective screen that will improve the quality of the audio. Microphones are classified in different ways depending on how they pick up sound, this type is cardioid, and perhaps it is the most suitable for making a podcast. This ensures natural sound reception while background noise is minimized.
Headphones
You probably already have some headphones. To make a podcast they are not essential, but They are a great help when it comes to isolating from outside noise. If you want headphones, much better headband type, that have a good result and that do not cost much, the AKG proposal that we leave you here below is really tempting. Very comfortable to use and with an irresistible price, since they do not reach 30 €. Indeed, they are not top headphones, but to make a podcast you will not need much more.
Video camera
The podcast format does not have to be exclusively audio. If you broadcast it in video format on YouTube you will be providing an added service. You probably have a mobile phone with which you can make the video recording of the podcast, can actually be worth it. Keep in mind that you will need a tripod to be able to leave it recording without anyone having to have the phone. But if your podcast starts to take off, the investment in a video camera is more than justified. Our proposal is guided by this model that we leave you here below.
This camera has the attractiveness of its price, €84. At the moment you will not need anything that gives you a higher quality, nor will you have to use some of the cameras that the youtubers best known. If your podcast is successful and you consider making the investment, go ahead. As you can verify that with only these articles you can give a much more professional touch to your broadcasts. Surely in this way you build loyalty to your audience.
As a last point, you should keep in mind that every podcast has an editing process. Adjust parts that have not turned out well, make cuts or insert a header and exit tune. You have a multitude of programs that you can use on your computer, but perhaps the one with the best results due to its angelic possibilities and because it is totally free is Audacity. It is a very intuitive software that will allow you to make all the adjustments that you consider necessary for your podcast.
a podcast It is always an incentive when it comes to publicizing your business, and as you have been able to verify, a very high investment is not necessary for your project to acquire much more professional tints. The attraction of generating this type of content can mean the difference between your company or business going unnoticed or having a large number of followers willing to listen to you.
Related topics: Pro
Share
This article suggests objective and independent products and services that may be of interest to readers. When the user makes a purchase through the specific links that appear in this news, Andro4all receives a commission. Join the Andro4all bargain channel to find out about the best deals before anyone else.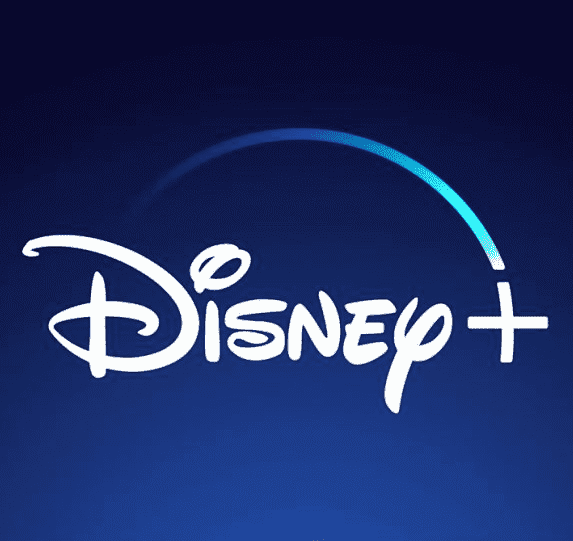 Sign up for Disney + for 8.99 euros and without permanence Subscribe to Disney+!